On 9th September 2018, I'm running the Great North Run for BEAT eating disorders – please sponsor me here >> https://uk.virginmoneygiving.com/RosieCoxshaw <<
Here's my story….
I often wonder if it's just me that has an obsession with food? Persistent thoughts of what I feel I can't eat and almost failing every time I attempt to take control…
I've had an eating disorder since I was 17 and it wasn't until I was 21 that I realised I have a bad relationship with food and suffer with binge eating. Overthinking every meal I eat and having a tendency to consume excessive amounts of food in an episode, losing all control, until I'm either so full my body can't take any more or until I'm sick is quite frankly mentally and physically exhausting.
The worst part is probably the aftermath of a massive binge, going through a period of self-loathing, punishing myself by barely eating the next day or exercising until I'm satisfied I've burnt off the calories consumed. It's a vicious circle.
On the face of it you would never be able to tell or suspect that I suffer with binge eating. Firstly, because I will never binge in public and secondly because I probably look relatively healthy to others. But every day is a mental struggle. I can only explain it like two voices talking to me, one tempting me to just having some foods and test myself and the other telling me to steer well clear and do not give in.
Having an eating disorder is a serious mental illness affecting an estimated 1.25million people in the UK, let alone those that don't step forward for help. 
It can affect anyone at any time in their life.
Many can battle with drug and alcohol addiction and I would say the emotions faced with are exactly the same. The problem with food is that we need it to live. Some people suffer with eating disorders in other forms including bulimia and anorexia with anorexia having a higher mortality rate than any other mental illness.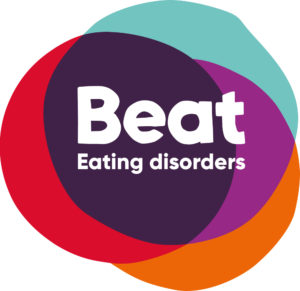 By 23 I realised I wanted to get better and although I still have awful days, I am getting there. Realising how much it affects my wellbeing and how disruptive it can be to my life enabled me to face my feelings head on. There is no magical power that can completely remove these feelings, but there are loads of things one can do to help themselves, the first can be to start speaking to someone that you trust to confide, help and advise you (i.e a GP/close friend).
It's takes a lot of work daily to feel better and for me running helps my whole mental being, gives me focus and control of my mind and body.
I started running when I was 20, I'd never been into sports at school and was always the one hiding because I'd forgot my P.E kit – again! I'll never forget my first 3mile run, it was absolute hell, I felt over weight and thought I was having a near death experience.
Since then I've ran 6 half marathons and the London marathon in 2012.
This time I'm running the Great North Run for BEAT eating disorders.
I know others are suffering or have suffered more than me but if my story and the funds I raise help just one person, that's one person in less pain.
Perhaps you're reading this and have never suffered with any eating disorder or mental illness but I can guarantee your donation no matter how great or small, will help someone get one step forward in getting better, so I would love it if you can click here and sponsor me 🙂 >>>https://uk.virginmoneygiving.com/RosieCoxshaw <<<