Upskirting – the taking of surreptitious, sexually intrusive photographs – has been introduced by the government as a specific criminal offence punishable by up to two years in prison.
In Hyde Park last July, Gina Martin was enjoying a music festival with some friends, that was until she was 'upskirted'. Whilst waiting for a band to arrive on stage, two men, whose advances she had earlier declined, decided to take a photo up her skirt in a sadistic attempt at revenge.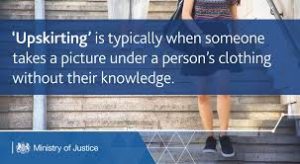 Soon after, she started an online campaign for the practice to be criminalised after police declined to prosecute the man whom she accused of snapping pictures of her on his phone. She had been wearing underwear and the photograph was therefore not deemed to be illegal.
The justice minister and conservative MP for South East Cambridgeshire, Lucy Frazer confirmed that the government would back a private member's bill introduced by the Liberal Democrat MP Wera Hobhouse outlawing the practice.
Wera Hobhouse's bill was expected to sail through the Commons on Friday 15th June, but parliamentary rules meant it only required one MP to shout "object" to block its progress.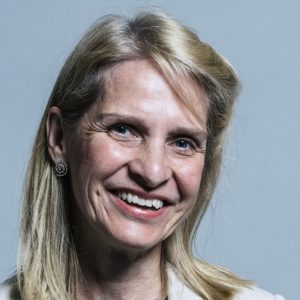 Regrettably, that legislation failed to progress in Parliament, following objections raised by Sir Christopher Chope MP. His intervention was met with shouts of "shame" from other MPs and the prime minister and other Conservatives criticised his actions which resulted in Government intervention.
At Prime Minister's Questions on Wednesday 20th June, Theresa May said she supported introducing a law via a bill and told MPs the worst offenders would be placed on the Sex Offenders' Register.
Lucy Frazer commented, 'We are taking matters into our own hands to make 'upskirting' a specific criminal offence. We will proudly introduce a Government Bill in Parliament to make sure there will be no delay in getting this new law onto the statute books.'
The PM said she was proud the bill will make it a criminal offence punishable by up to two years in prison stating, "upskirting is a hideous invasion of privacy which leaves victims feeling degraded and distressed".