More women use public transport than men – and as a consequence, women's mobility has been affected worse by the pandemic.
Around the world, men have historically been responsible for building infrastructure – from town planning to road building and designing public transport. Most of us accept these services at face value. But there's hidden gender bias behind the simple experience of getting from A to B.
In her 2019 book 'Invisible Women: Exposing the Data Bias in a World Designed for Men', Caroline Criado Perez identifies the multiple, hidden ways that women are disadvantaged when using transport. The root of the problem is a lack of gender-specific data related to transport usage, meaning that male travel patterns are used as the default. But this denies the fact that women and men have different transport needs – which have been exacerbated by the COVID-19 pandemic.
Statistically, women are far more likely to take public transport than men: in France, two thirds of public transport users are women and in London, women make 8 per cent more trips overall each weekday than men. There are many reasons behind this. In households with one car, men are statistically more likely to have access to it. Throw in the fact that women are more likely to be primary caregivers and earn lower pay – undertaking multiple trips to incorporate childcare and shopping duties on top of their commute – and female travel patterns become far more complex than men's.
The disproportionate impact of COVID-19 on women's lives has been well documented. The gender pay gap has widened and women have experienced more redundancies than men – plus, research shows that women have continued to shoulder the majority of childcare and domestic work throughout the pandemic, despite the fact that men have been in the home too.
But the importance of strong female leadership has shone in the first half of 2020, with heads of state like Angela Merkel and Jacinda Adern dominating headlines for their level-headed, competent and swift actions taken against the virus spread. Now is the time to show the value of female participation in the building of infrastructure.
We asked the three founders of the Women in Mobility London hub – Sandra Witzel, Annie Reddaway and Olga Anapryenka – to analyse how COVID-19 is affecting women's relationships to mobility, both as transport consumers and contributors.
How can our response to COVID-19 address gendered transport issues?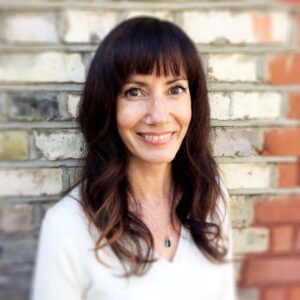 "From a transport perspective, women are affected by the current pandemic in a unique way. Statistically, women are more likely to use public transport, often travelling with shopping bags and children, and combine multiple stops into one journey. With public transport almost completely taken out of the equation – in the UK use has been down by 85 to 90 per cent – they have to find other ways to get around.  
"Is there a way to use the current crisis to women's advantage and deliver a more equal transport world? With women more able to have flexible working arrangements – once childcare is available again – and employers not returning the workforce back to the office, women might be able to push their careers harder and not miss out on that important seat at the table. Let's all use the new work-from-home normal to 'lean in', support each other and help make mobility more inclusive."
How does safety on public transport affect how women travel?
"Safety of public transport for women has been a big issue for a long time and remains a challenge. Sexual harassment and aggression towards women is reported around the world. There are a few actions which can be introduced to improve safety for women when using transport, which include:
"Appreciating that women have different needs and travel patterns. Through surveys and focus groups, there is an opportunity to listen to women and take their concerns on board, which will allow design and implementation of safer transport options. Frequency of evening and night transport services, safety buttons or enhanced lighting and visibility of bus stops all have potential to improve women's perception of security.

"Involving more women in design and planning before launching a service or building new infrastructure. This will increase chances the design is not just male-oriented, but considers women's needs equally.

"Encouraging women to speak up and provide feedback. Lots of women never admit they have been abused when using public transport, for various reasons. But the more incidents are reported, the higher chance that transport operators will start implementing preventative measures. Public awareness campaigns and innovative ways of

            Olga Anapryenka

reporting harassment cases, such as India's Harassmap and Free to Be project may help to tackle this issue.
"The industry is starting to react, and more policymakers are admitting that the issue of women's safety and security on public transport should not be overlooked. But there is still plenty of work to do before transport becomes truly safe and secure for women. Let's keep influencing government policy and hold transport operators accountable to provide safe transport for all users."
How can we increase female participation in the transport industry?
"Transport and mobility, comprising rail, automotive, engineering and tech sectors, still tend to be seen as male domains. This imbalance in perception leads to whole groups of society being left out of the design of systems that they rely on every day.
"At a national level, the UK government wants to encourage more girls to take up STEM subjects, but with few visible role models it is difficult for girls to see themselves in these positions. As long as a role or sector is perceived as male, many women will remain put off applying.
"However, there is a movement from both women in the transport sector and those in management to encourage higher visibility of women in diverse roles, mentorship and professional development. This can be through internal organisations, such as the UK Department for Transport's Gender Equality Network, or external organisations such as Women in Mobility and Women at the Wheel.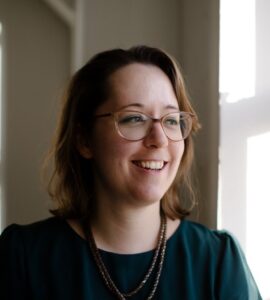 "Changes are also happening, slowly, in the US. Mary Barra is one of the most high-profile women in the industry as the first female CEO of a major automaker, General Motors, while Elaine Chao is the U.S. Secretary of Transportation. Women are becoming more vocal about lack of diversity in speaker line-ups at conferences and industry media."
                                                                                                                                                                     Annie Reddaway