To mark the UN's International Day of the World's Indigenous Peoples, designer Nicole Monks tells us how her work is inspired by her cross cultural identity.
Australian furniture and interior designer Nicole Monks belongs to the Yamaji Wajarri language group of the Gascoyne-Murchison region in Western Australia. Based in Newcastle, she has produced a furniture range with support from ArtsNSW and Australian Design Centre and mentor Terri Winter that draw on her Aboriginal heritage – Nyinajimanha (Sitting Together) and Wabarn-Wabarn (Bounce) – via colour palettes and shapes that nod to the minerals of Western Australia. On World Indigenous Peoples Day (9 August), Monks tells us how her designs relate to her environment and her identity.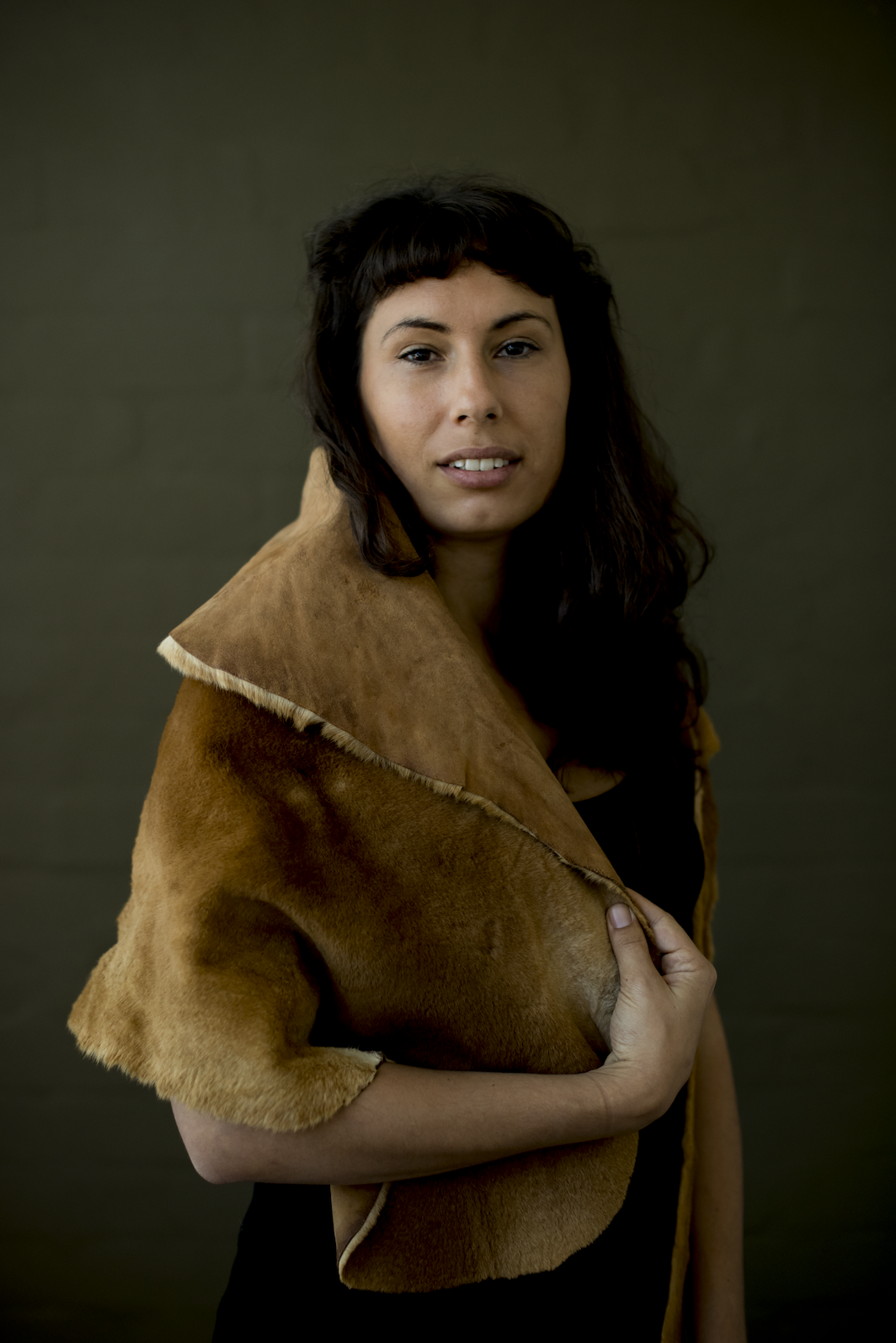 Please describe your relationship with your Yamaji Wajarri heritage. How does it influence your work?
I'm Yamaji Wajarri, Dutch and English. This makes me, me. I draw strength from my old people and the knowledge ingrained within my bones to design and create.
How do you incorporate storytelling into your designs?
Everyone has a story. I simply tell my story. It's a lot about watching and nganggurnmanha (listening, thinking and remembering). It could be simply watching a bird and seeing how our stories intertwine, a moment, a remembering, a ray of light between us then that becomes part of the story. The shape, the form, the finishes, the feeling of creating all unfolds from the story.
Please describe the eco-sustainable ethos at blackandwhite creative.
Custom made-to-order, not mass-produced, with local materials and thoughtful, considered design and production. Creating balance, and only utilising what we need.
Does this ethos align with Aboriginal traditions?
Intention is embedded in the making. The feeling it creates and the way you engage with the designs are all considerations. Each item is embedded with energy, time, materiality of place, innovation, beauty, story and culture. They are utilitarian belongings of value, made with the intention of use or multi-use.
Being 'eco' was a way of Aboriginal life ingrained in the fabric of being. Being at one with the earth, the plants, the animals – all interconnected on our journey, respectfully. There was a deep and connected conversation about the unfolding weather, food, tides, stars, sound, landscape, culture and spirit of place, the earth was not ours to use up. It is our life giver and valued.   
Please describe how the natural environment of Wajarri Yamaji country informs your designs?
The rich colours and minerals found on country have become the metallics in the furniture range – marlu, (gold, platinum and copper) all found in our country. And the colour palettes for the collaboration with Murobond paints, from the sky, earth, animals and wildflowers.
Is there a thriving scene of Aboriginal designers in Sydney?
I've moved to Newcastle now, but generally throughout Australia the Aboriginal design industry is not huge, although we are working hard to grow the industry. I've had paid interns and am currently looking for another.
What more should the industry be doing to support designers of Aboriginal descent?
By creating a community that supports each other and other ways of thinking and doing. Aboriginal people have been the continuing custodian of this land since time immemorial, and their story and design innovations include world-leading technology. The walarnu (boomerang) is being explored by NASA for its aerodynamics and was the inspiration for the helicopter. Aboriginal people are being increasingly recognised as the world's first farmers, astronomers and bakers. We simply ask for credit where credit is due. There is no better place to start a conversation when designing a space or place on this land, than with the local mob that truly know this country and its lore.
Want more articles like this? Click here to sign up and be informed of our membership options, launching soon.