You only have to cast your mind back ten years and social media was not seen as a primary platform of marketing for many businesses, with traditional forms of media such as print, advertising, bill boards being top of the list.
There's no denying that digital has been a cornerstone of our lives and yet very few of us could have envisaged the vast influence social media has had on businesses across all levels.
The Gold Coast former model and fitness trainer Emily Skye founder of Emily Skye Fitness is one of the many start-ups that has capitalised on social media marketing starting her business with a Facebook page and a blog. Today more than 15 million people follow Skye on Facebook, Instagram and Twitter, and last October she made her debut on the Young Rich List with an estimated wealth of $32 million. Earlier this year Skye, 32, sold a stake in the company to Quadrant Private Equity.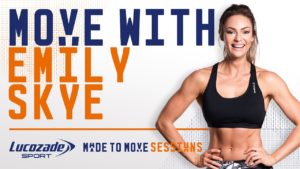 Social media has made it easier for entrepreneurs to spread their influence – in particular women, who tend to dominate in fields such as health and fitness, beauty and fashion, where followers (converting into paying customers) can be gained on image-focused platforms such as Instagram and YouTube.
Not only does it provide a platform for entrepreneurs but a voice and the opportunity to build a community and connect with like-minded people, says Jane Lu, the founder of online fashion site Showpo. Showpo's Instagram feed has 1.3 million followers globally and its Facebook account has 1.2 million followers.
The former KPMG cadet founded the site from her parents' garage eight years ago and last year turned over more than $30 million in sales.
The secret to success? Having a unique and authentic voice and sticking true to it.
Aside from socially savvy fitness gurus and fashionistas, social media has enabled mums to start a business at home with as little as $100. Irene Falcone, a mother of four and the founder of toxin-free, all-natural beauty site Nourished Life, is proof of that.
In 2012 she spent $100 on 100 lip balms bought from the US, which she sold online for three times the price. In her first year she turned over $300,000. Nourished Life was bought last year for $20 million by ASX-listed BWX Limited.
So where does this leave tradition media?
Although it seems to be a stable answer for small, independent businesses, evidence proves that blue chip companies are still investing in conventional forms of advertising like cinema, TV, radio, press and direct mail.
Sky spent around £197.1m into this area last year with their spending increasing by 2.7 per cent in 2017, just topping Pampers and Gillette owner P&G, who spent £196.8m.
Interestingly, some companies massively boosted the amount they spent on traditional advertising in 2017. Tesco's spend was up 71.6 per cent to £89.5m, while Samsung spent 43.5 per cent more, at £66.6m.
Whilst companies are still spending across all forms of media, there is no hiding the fact that digital has rivaled traditional marketing and, in a world, where the start-up business is more prevalent than ever before, social media is increasingly the answer for a competitively priced marketing channel.