Morocco approved a bill on February 14th this year that comes into effect this week. Referred to as the 'Hakkaoui law' in a nod to family affairs and women's issues Minister, Bassima Hakkaoui, the bill addresses some forms of domestic violence, sets out prevention measures to be followed by local authorities, and criminalises and introduces penalties for some acts of violence. It includes a definition of violence against women that sets boundaries on behaviour that 'includes any acts based on gender discrimination that entails physical, psychological, sexual or economic harm to a woman.'
This is a positive move for a country often criticised for its treatment of women. By finally passing a law that has been in discussion for over three years, it seems movements are being made to improve conditions. With punishments including up to 6 months jail time for sexual harassment with fines and other penalties, it is hoped that this is the beginning of positive change that has been a long time coming.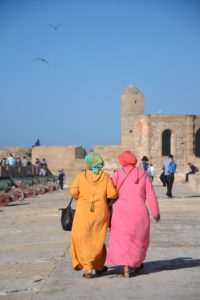 However, the bill has come under criticism by Human Rights Watch. They note that there is 'a lack of provision to finance the reforms, no explicit criminalisation of marital rape and no definition of domestic violence'. According to HRW, a survey conducted in 2009 showed that 62.8% of women aged 18-65 had experienced physical, psychological, sexual and economic violence in Morocco'. Rothna Begum, a researcher with HRW states that the bill 'finally recognises some forms of abuse that many women face… but Morocco should address gaps to ensure that all survivors are protected from abuse, and police and prosecutors do their jobs'.