On Thursday 4th October 2018, Modern Woman hosts its debut event at Shoreditch's 93 Feet East, London, E1 from 5:30pm.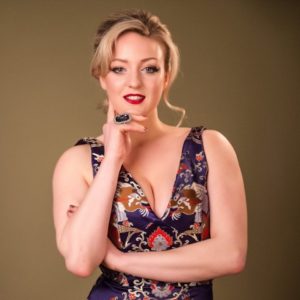 Rosie Coxshaw, founder & editor of Modern Woman will be hosting a panel in conversation with four incredibly inspirational women from diverse industries and backgrounds. Each business woman is a success in their own right and we feel they personify the core values of Modern Woman's aim to empower, influence and support women in the workplace from all walks of life.
Here goes…
Our founder and editor Rosie Coxshaw will be in conversation with four incredibly inspirational women…
Paola Diana (Lifestyle Concierge) – Founder of the Diana Group & Female Activist 
A native of Italy, Paola achieved a BA in Political Science and an MA in Institutional Relations from the University of Bologna before probing into the world of Italian politics. Since the day that she embarked on a career directing the Think Tank in support of former Italian Prime Minister Romano Prodi's political campaign, Paola has never been one to adhere to gender stereotypes – challenging the ideologies of male supremacists at every opportunity.
Her formidable stature as a focal point for female empowerment has seen her emerge as a pillar for women all over the world, as a result of her endeavours to destroy all boundaries standing in their way. Whether it be writing a best-selling book, flying the flag for female entrepreneurs in business, or fighting for gender equality against the tide of oppression – there can be no denying that Paola is a force to be reckoned with.
As the Founder and Chairman of the Diana Group, which has been recognised in The Spear's 500 2018 as one of London's most influential service providers for high net worth individuals, Paola has also proven herself to be an extremely multifaceted success story.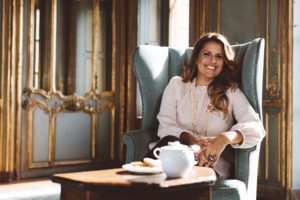 Lysbeth Fox (Public Relations) – Managing Director of Fox PR
Lysbeth Fox is the Managing Director of luxury travel, wellness and gourmet agency Fox PR, whose portfolio of clients includes some of the most prestigious in the world.  Prior to founding Fox PR, Lysbeth previously set up and ran PR companies and built specific travel & lifestyle divisions for some of the major players in the industry.  During this time she provided high quality and strategic media campaigns to some of the best-known brands across the globe.
Starting from a consumer PR grounding, Lysbeth has worked across travel, health, food and FMCG within the luxury sector.  Past clients have included Richard Branson's Virgin Limited Edition, which encompassed the prestigious Necker Island as well as the launch of Kasbah Tamadot. In 2008 she was responsible for the repositioning of The Ritz-Carlton Hotel Company in the UK and across Europe.  Working closely with the team in the US, she implemented strategic campaigns that resulted in high impact awareness for the brand across Europe.
Her background covers launching and repositioning new and existing companies and brands including her role as communications director at Jet Republic, a start-up private aviation company, where she was responsible for press and publicity in Europe across 21 countries, overseeing a team of 13 international agencies.
With over 20 years in the industry, Lysbeth is passionate about public relations –and not a day goes by that she doesn't find something she loves about her work. Whether it's meeting a new client, discovering a new destination or trend to finding a newsworthy angle that engages the press – she is tenacious, insightful, creative and an ardent proponent of the power of good PR.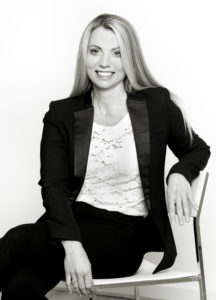 Paris Cesvette (Music) – DJ & Producer, Founder of OPOM
Music Producer, Musician, Keynote Speaker and DJ, Paris Cesvette is the most unique force in music right now. Her stylistic sound has made her a trailblazer in combining Neo Soul & Smooth Jazz to deep dance floor beats.
In 2018 she released her debut album Celestial which skyrocketed to number one and held its position for two weeks straight.
To truly prove the magnitude and product of Paris Cesvette, she has launched her own platform OPOM; a record label, clothing brand, club night, streaming/social network and education/mentoring programme. With a wealth of experience both in front of and behind the scenes, Paris's platform OPOM will be the market leader and provide audiences and artists with the music they want, filling the voids in today's industry.
In her discography you will find over one hundred productions including collaborations with artists Will Downing, Terry Hunter, Frank McComb, Little Jimmy Scott, Junior Giscombe, Brandon Williams, Omar Lyefook and many more.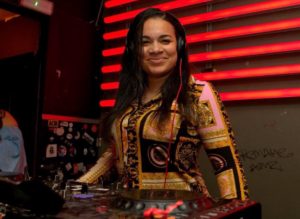 Nicole Bremner (Property) – Investor, Entrepreneur and Author 
Nicole Bremner is a property developer, investor and founder of two real estate companies based in the City and east London areas – East Eight and London Central Developments. Working with both commercial and residential properties, Nicole engages award-winning architect and design partners to produce stunning results.
She is also a speaker, author, presenter and mentor. At first it was simply the creativity and financial independence that drew her into the world of property, but ever more it is the highly collaborative aspect to the industry which continues to inspire her.
Nicole has completed a range of development projects, the first being a dilapidated, run down former lodge in Hackney that has since become her home. In 2013, she launched her second company London Central Developments which, with its own in-house construction team, focuses on schemes across the capital of 12-45 units, between £2 to £20 million purchase price and a two year time horizon.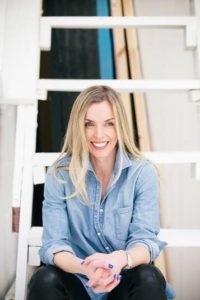 You can find out more information about our event here >> www.modernwoman.co/events
Look forward to seeing you there!
The MW Team xx