On Wednesday 5th February 2020, Modern Woman presents
'THE BUSINESS SERIES'
 Join us for an insightful day full of valuable business tips, a Sales & Networking Workshop followed by an inspiring speaker panel whilst networking with other business owners, entrepreneurs and passionate people!
At: The Curtain Hotel, Curtain Road, Shoreditch, London, EC2A 3PT.

Sales & Networking Workshop: 4.30pm-6pm // Speaker Panel & Networking: 6pm-10pm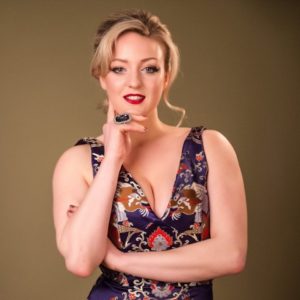 Rosie Coxshaw, founder & editor of Modern Woman will be hosting a panel, in conversation with incredibly inspirational women from diverse industries and backgrounds. Hear their personal experiences as well as discussing thought provoking topics centred around women in the workplace including sales and marketing tools in business, and entrepreneur life. Followed by an audience Q&A. See below for speakers on the night: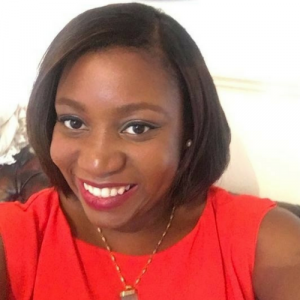 Louise Nylander – Global Marketing Director of Unruly
(Covering: Marketing in Business)  
Louise has been a major player in London's online advertising scene for the past 13 years, holding down influential positions, and shaping the course of some of the world's leading digital advertising agencies including PubMatic; MediaCom; AOL and Zenith.
In her short time at Unruly, Louise has positioned the company as a programmatic first vendor, conducted deep dive competitive analysis to help steer Unruly's positioning, led the company's infamous Trust Talk events, and she has helped Unruly win over 25 awards in an 18 month period.
Alongside Unruly, Louise runs 'Wildflowers of London', a social enterprise focused on empowering women, of which she is the founder. Across everything she does, she fosters an inclusive culture, champions women, drives change, and leads from the front with a positive and inspiring attitude.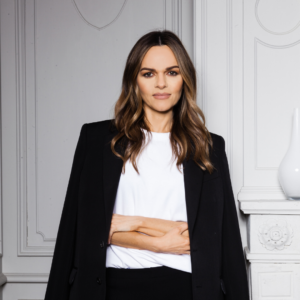 Maria Hazistefanis – Entrepreneur, founder of Rodial Beauty and just launched a new book called 'How to Make It happen
(Covering: Entrepreneur life & starting a business from scratch)
Maria Hatzistefanis started her career as a beauty writer before moving to New York where she received an MBA from Columbia Business School. She founded her ground-breaking skincare group, Rodial, in 1999 by identifying a niche for treatments targeted to specific skin concerns, with evocative tongue-in-cheek names such as Snake Serum and Dragon's Blood. Maria now runs two brands – Rodial and Nip + Fab – with products selling through 20,000 doors across 35 countries worldwide. Today, the cutting-edge products are available in the most prestigious stores around the world, with support and praise from high profile names in the fashion and beauty industries.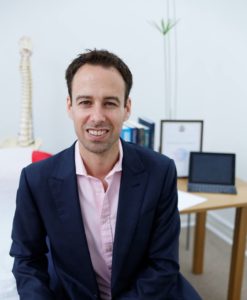 Chris Lambert Gorwyn – Co-Founder of Heart Centred Business

(Covering: Sales)
Chris began his professional life as an osteopath. Having been diagnosed, aged 16, with Hodgkin's disease, he underwent six months of intensive medical treatment which was, thankfully, successful. After such a traumatic experience he felt compelled to help people transform their health; within two-decades he had created his own unique treatment system called the Lambert-Gorwyn Method.
It was when his daughter was born Chris realised despite his expertise, he had no idea how to financially support a family. This spurred him to get help and he engaged some of the best mentors in the world to teach him how to succeed. Twelve months later, he had built a six-figure practise and won awards for increasing his clinic income by over 650 per cent.
Today Chris runs Heart Centred Business with his wife Karene and together they have personally trained more than 2500 heart centred business owners on how to build a 6 figure income. They have been invited to speak at Business and Financial Conferences around the world, appearing on stages in 14 different countries across 4 different continents, alongside business titans such as Sir Richard Branson, Robert & Kim Kiyosaki, Kevin Harrington, Randi Zuckerberg, Gill Fielding, and Kane and Alessia Minkus.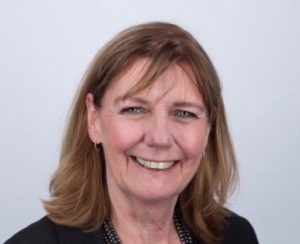 Kathryn Waddington – Chartered Psychologist and academic at the University of Westminster
(Covering: Personal and Professional development)
Kathryn is a Chartered Psychologist and academic at the University of Westminster. She began her career in nursing and worked clinically in acute care settings before pursuing academic studies in work and organisational psychology. Her doctorate from the University of London examined the role of gossip in healthcare organisations, and she is not afraid of tackling difficult or unusual topics and issues. She has a strong commitment to helping young women find, access, and use resources that will help them advance in their personal and professional development. She is writing a book about the need for compassion in universities, and the importance of self-compassion, because many students combine working and studying, which can be tough. The University of Westminster has compassion as one of its core values, and Kathryn is one of the founding members of the Women of Westminster network, which includes Women from Westminster to Watch which will celebrate the achievements of our students. She is also leading and researching the impact and benefits of a reverse mentoring scheme, which involved BME psychology students at Westminster mentoring senior leaders, including the Vice Chancellor and other members of the University Executive Board.
We look forward to seeing you there!
The MW Team x