Mexico has taken huge steps towards equality following the result of the election held earlier this month. The country has long held quotas to strive towards more equal representation in their political system, but this year they have broken records. 49% of the lower house are now women.
Overall women will now make up 51% of the Senate, bringing Mexico up to rank fourth in the world classification tables of women in national parliaments under Rwanda, Cuba and Bolivia.
In 2014 Mexico approved a legislature pushing for equal representation which included gender parity as a requirement, and with the election results it is fair to assume this has had a huge affect across the political landscape. By enforcing mandatory quotas to fill, Mexico has stepped up and illustrated to the world its commitment to honouring the rights of women living and working there.
An enormous win was the election of Claudia Sheinbaum to Mexico City Mayor. In 1999 a female acting mayor, Rosario Robles, stepped in after the resignation of Cuauhtemoc Cardenas, but Sheinbum has broken history by winning thanks to the electoral results. The former Mayor, Andres Manuel Lopez Obrador, is now President.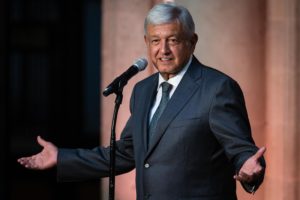 Sheinbaum was quoted as saying, 'we are going to lead a democratic government that makes this city a city of rights – a city that promotes social rights and that respects the human rights and dignity of the people'.