The Women and Equalities Committee have issued a report in which they have stated that more should be done to tackle workplace sexual harassment. A BBC survey prompted them to develop and publish a five point plan to tackle the problem, with Committee Chair Maria Miller stating that 'the current system is inadequate'.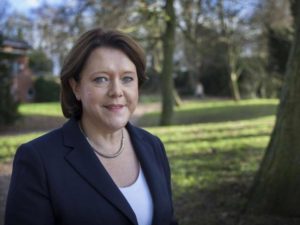 Statistics in the survey revealed that 53% of women and 20% of men have been on the receiving end of sexual harassment in the workplace. The report called for employers to safeguard their employees by introducing a 'statutary code of conduct', asked the Government to begin collecting official data and statistics, and asserted that the abuse of non-disclosure agreements be challenged with stricter regulations.
Miller called for the Government to take the initiative and 'put the same emphasis on tackling sexual harassment' as it's currently being put on 'other corporate governance issues like protecting personal data and money laundering'. The TUC General Secretary, Frances O'Grady, said that the five points made in the report were 'well overdue'. These points included; that employers be held responsible for preventing harassment in the workplace, that regulators take a more active role in ensuring rules are upheld, that data is collected on sexual harassment, that there is an easier recourse to tribunals and that NDA's are clearer.
Following the #MeToo and #TimesUp campaign, the Committee also spoke with Zelda Perkins, Harvey Weinstein's former assistant. She said 'there cannot be a legal document that protects criminal behaviour'.