Meghan Markle has given a speech in New Zealand celebrating the achievements of women for the 125th anniversary of women's suffrage there. Championing equality, feminism and family values, the Duchess commended New Zealand for the ground-breaking move made by the country 125 years ago, allowing women to vote.
She said, 'In looking forward to this very special occasion, I reflected on the importance of this achievement, but also the larger impact of what this symbolizes. Because yes, women's suffrage is about feminism, but feminism is about fairness. Suffrage is not simply about the right to vote but also about what that represents: the basic and fundamental human right of being able to participate in the choices for your future and that of your community, the involvement and voice that allows you to be a part of the very world that you are a part of.'
It is unusual for a member of the Royal Family to be so outspoken about their political beliefs but Meghan continues to champion equality and speak out in support of women's rights. She has recently spoken out in support of the #TimesUp and #MeToo movements, joining many in the industry she used to be a part of.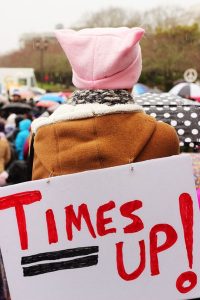 Prince Harry and Meghan Markle are currently on their Royal Tour to Australia, New Zealand, Fiji and Tonga on the occasion of Invictus Sydney, Games held, 'to mark the healing power of sport in support of wounded, injured and ill veterans, and current servicemen and women'. The speech delivered by the Duchess is her third of the Royal Tour.