Golfer Georgia Hall has won the Women's British Open in her fourth year of touring as a professional sportswoman. She finished 17 under in the tournament, receiving a £383,000 cheque for her accomplishment. Her win makes her the third British winner to have achieved the prize since 2001, when the event became a 'major championship'.
Speaking of the opportunities she hoped would come in following her win, she addressed the lack of money in the sport and the possibility of better sponsorship for the Ladies European tour. She commented that the tour is, 'definitely growing' and said 'I try to support them when I can. I'm still a member and it's my home'.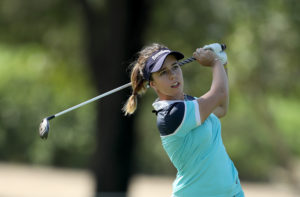 Hall also stated that she hopes her platform and her win will 'encourage a lot of young girls to take up the game.' With only 15% of England Golf's members identifying as female, much has been made of the lack of fair gender representation in the sport, although it has been noticed and many are pushing for this to change. Working alongside sports campaigns such as #ThisGirlCan, and promoting their own with #ThisGirlGolfs, the organisation has recognised the disparity and are working towards 'shifting the perception' of the sport and 'inspiring participation' amongst women. They argue that golf 'is often perceived wrongly as a man's game', but that it is in fact, 'a game for all'.
Hall herself said that she hopes her win 'will encourage a lot of young girls up their to take up the game. I want to be a good role model for young girls in Britain'.