Dubai based entrepreneur, Huda Kattan, is the richest Influencer on Instagram for the second year running. Social media platform HopperHQ collated public information and internal data from Instagram revealing that Kattan could charge up to $33,000 per Instagram post. Despite choosing not to share sponsored posts, she remains 2018's most financially successful Influencer. This is the second consecutive year that Kattan has been at the top.
On her Instagram page Kattan describes herself as 'Make-Up Artist, Beauty Blogger and Entrepreneur' and with 26,000,000 followers, the numbers speak for themselves. With a net worth of $45million and a beauty empire that crosses continents, the mogul has also been placed on Forbes 2018 Rich List alongside Oprah, Taylor Swift and Kim Kardashian.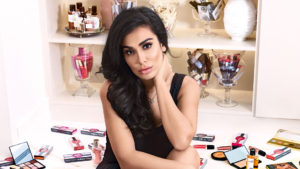 Kattan began her business, HudaBeauty, in 2013 after moving to Dubai and being made redundant from her finance job. On her website she says, 'at the time, I felt a little lost, but in hindsight it was the best thing that ever happened to me' and credits much of her success to 'the rise of social media'. However, unlike many of her fellow Influencers, Kattan won't share paid posts. In an Instagram post she said that she 'struggled a lot at the beginning' due to this refusal because she finds it 'offensive'.  She has also stated that she feels a responsibility to her followers to remain honest on her blog, stating that 'honesty is the one policy I promised myself I would never compromise on'.
Her most recent venture is Huda Boss, a reality series on Facebook Watch that Variety describes as 'an up-close-and-personal look at her life running a global cosmetics brand'.