Latest news reports that 40 secondary schools across England have banned girls from wearing skirts opting for gender-neautral uniforms to cater for transgender pupils.
Schools which have brought the ban into practise, are requiring boys and girls to wear trousers, with Priory School in Lewes, East Sussex, being the first to introduce the ban last September. They made the change after it found pupils asking why boys and girls had to wear different clothes, citing fears over the sexualisation of young women.
'Another issue was that we have a small but increasing number of transgender students and therefore having the same uniform is important for them,' Headteacher Tony Smith said in September.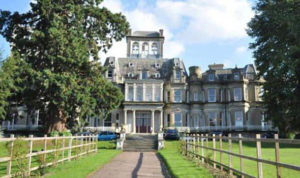 It comes alongside news that Immanuel College in Hertfordshire, a leading private school, is bringing in make-up experts to help pupils who feel anxious about their appearance. They have been introduced after one 15-year-old pupil revealed that she was suffering anxiety over a skin condition and wanted to learn how to use beauty products.
During the 40 minute sessions a qualified make-up artist covers skin care, hormones, diet, and how to apply beauty products, they have also lifted a ban on make-up for under-16s.
Further to this, the government has launched its consultation on reforming the Gender Recognition Act 2004, which could make it easier for people to change their gender. This consultation simply asks how best the government might make the existing process under the Gender Recognition Act a better service for those trans and non-binary people who wish to use it.
The consultation closes at 11pm on 19thOctober 2018.