On Tuesday 30th April 2019, Modern Woman hosts it's East London Business Networking event  at Ninety One Lounge, 91 Brick Lane, London, E1 6Ql from 5:30pm.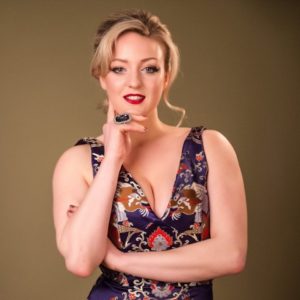 Rosie Coxshaw, founder & editor of Modern Woman will be hosting a panel, in conversation with four incredibly inspirational women from diverse industries and backgrounds. Each business woman is a success in their own right and we feel they personify the core values of Modern Woman's aim to empower, influence and support women in the workplace from all walks of life.
Here goes…
Kate Beaumont – Director of Innovation at Samsung UK & Ireland (Tech)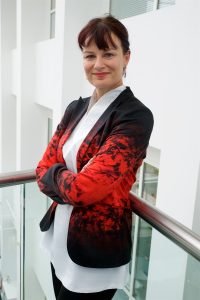 Kate Beaumont is Director of Innovation, Technology & Services Strategy, Samsung UK & Ireland, joining the business back in 2015 as Director of Product Planning & Strategy.  During her tenure, she has implemented organisational change improving business performance, driving profitability and bringing relevant & meaningful innovation to market. She is a dynamic & results-driven leader with a proven track record in operational transformation, launch of market leading products and services, and proposition development.
Her global experience in the mobile sector covers a range of roles including VP Portfolio & Supplier Strategy at Deutsch Telekom, where she was accountable for the Group supplier & device strategy for 13 subsidiaries. Prior to that she was leading Supply Chain and Product Management at Spark NZ, managing the channel launch of the CDMA network and simplifying the channel logistics model.
Jane Oremosu – Founder of JK Sales Consultancy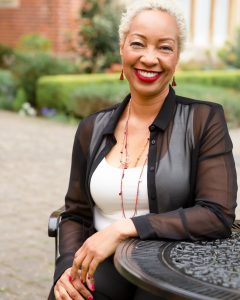 Jane is the owner and founder of JK Sales Consultancy, which specialises in transforming sales behaviour. Her passion comes from over 27 years of working for blue chip organisations and enjoying making a difference to people as well as businesses performances. She now uses this experience to advise and support CEO's, Managing Directors and Senior Leaders on sales matters, from improving performance across their sales teams to implementing effective sales processes. With a background in sales methodology, sales processes and sales operations she brings a wealth of knowledge and creates effective frameworks to work from.
She is also an International Life and Business Coach who has led, trained, coached and mentored many individuals helping them reach their potential. Described as inspirational, unique in her style yet authentic in her approach, Jane has the ability to see past the surface and get right to the core of whoever she works with.
In her spare time she works alongside Maggie Semple OBE and Louise Felstead running Power of Frequency workshops, which looks to empower individuals from within.
Pamela Jones – Operational Change Manager at ICAP (Trading / Finance)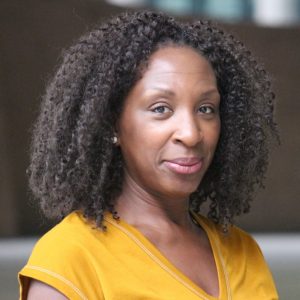 Pamela joined ICAP PLC in 2008 as Global Solutions Delivery Manager EMEA for the Electronic Broking Division. In 2012, she became Operational Change Manager EMEA for the Global Broking Division to build a Middle Office team and lead operational change. Pamela's earlier career includes a variety of Middle Office Manager roles with Goldman Sachs and Credit Suisse AG focusing on Credit Derivatives and Interest Rate Swaps business. Additionally, she is a Director/Board Member of Women in Listed Derivatives; Advisory Board Member & Corporate Brand Ambassador for Dress for Success: a charity that empowers women to return to the workplace by providing business attire, mentoring, CV writing skills and interviewing support.  She is a Committee Member of Connect: TPICAP's Diversity and Inclusion Directive. She is a 30% Club Mentor and more recently a speaker at schools focusing on raising awareness around career options and promoting resilience.
Pamela has  recently been voted Financial Times Top 5 Female HERoes Future Leaders 2018 andBrummell's Inspirational Women City Pioneer 2018.
Suzanne Pool – Founder of Bee-You (Getting Your Sexy Back)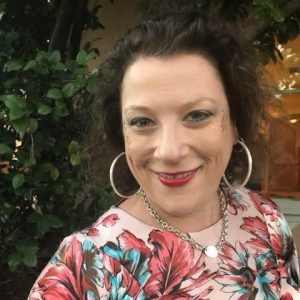 Suzanne Pool is a former Lawyer with a wry sense of humour, and the willingness to get down and dirty. Suzanne is a self-styled Women's Sexual Empowerment Coach working within the UK & US empowering women in their 30s, 40s – and beyond – to have the most mind-blowing sex and enjoyment of their lives! Having broken through her own barren, celibate, career-dominated life of her 30s to living a fulfilling, adventurous and seriously fun (in all ways!) life in her 40s.
Suzanne coaches from a place where your dreams are possible (and feeling sexy is an everyday occurrence!) and the only thing preventing you achieving them is something you haven't yet seen.
For further information and to buy tickets for the event, click here >> https://bit.ly/2LLiDVZ <<
We look forward to seeing you there!
The MW Team xx