Anabel Fielding is CEO and co-founder of Quintessentially Events, an offshoot of the world's leading luxury lifestyle group.  She tells her story to Rosie Coxshaw
Tell us about Quintessentially Events offers?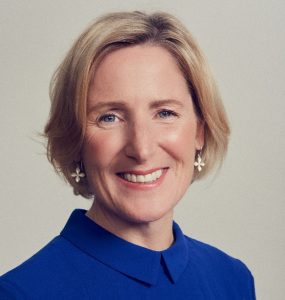 We are a multination events company which has been established for fourteen years. We work with corporate and private clients across various industries including finance, tech and retail brands. Traditionally, we are known for producing seamless events globally.
How did you get into the events industry?
I was working for a formidable woman at a major record label who gave me the momentum and the impetus to think, "Why can't I run my own business?" Then there was a real moment when dance music arrived and record companies were all trying to sign second-rate versions of boy pop bands, when we were all raving in fields. It was a cultural breakdown but also there were massive trends happening. We were jumping on the bandwagon of that which then left me to set up a DJ management company and suddenly I was doing a whole raft of things in my 20s which I never thought I would be able to achieve. It was a wonderful sense of freedom, feeling this unity with people from all walks of life. But I got to the end of my twenties and I didn't have an awful lot to show after working a decade in the music business. I had a great pair of combat trousers and loads of Adidas but no car or house. And that's when I transitioned into the events market, having to start my career over again.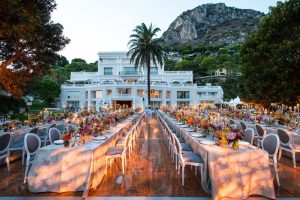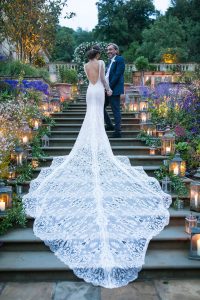 What was it like starting QE in a tiny basement?
I was in my mid-to-late thirties and I knew that if I was going to start something it was going to be then. My business partner Caroline and I both had the appetite to give it a go. Starting out, we divided all the roles of running a business between the two of us and although some were not my primary skills it's amazing what you can turn your hand to if you're the only person left to do it.
How did you fund the business?
Between five shareholders we put in £30,000. At the time it was a large amount of money, but now we're paying our first level event managers around that. And I smile because at the time, I couldn't even imagine us surviving the year, but we thought that if we could get passed six months, then we might be in business. We were very lucky that we got some good business straight away and since we started we've never had to borrow money or have an overdraft.
What made you take the appointment as COO at the Quintessentially brand post setting up your events company?
The Quintessentially brand has been operating for 18 years as a mothership and after 12 years the post become available. Although I had already co-founded Quintessentially Events, I wanted to look at the world from a different view. I knew how to produce events and wanted to learn the strategy of running a global business.
How did it feel to be the only woman working at Quintessentially at the time?
I felt quite lonely at times. I think women approach things differently and that's why I feel it's important to have men and women on boards or in management generally. Even today, the guys I tend to work with focus on the numbers instead of the people first. I believe in the people coming first with the numbers to follow.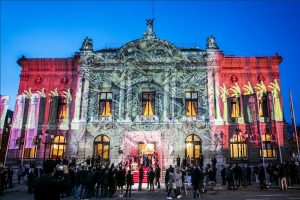 What's been your most challenging time?
Sadly my mum died when I was very young, which was a big turning point in my life. My family tried to be close and look after us, but inevitably it's one of those things that creates a moment. It affected my teens and I found it difficult to focus on anything. The idea of my maths paper really didn't matter to me, so I didn't perform particularly well at school. I would say I spent my teens happy but lost and this continued into my twenties. Since then I've had a degree of self-awareness and sense of responsibility of myself and my actions but I feel life is very precious.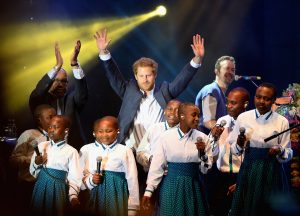 In business, is it a case of what you know or who you know?
In my sector, it's definitely about what you know and who you are. Yes of course connections will help you up the ladder and certainly they will get you into companies but you do get judged by standing on your own two feet. There's a huge desire to fast track; it's better to slow down and learn about life and people.
What are you passionate about?
Women's rights, firstly. Also, the events business being held in the regard that it should be. It's one of our great British exports. We've got brilliant people in it and it's one of the things the country should shout about. Also, how people treat each other. If I could change the world, it would be to give everyone a home and a purpose.
What would you like to see change for women?
I think with people are stuck on the word 'feminism'. It's important that we are pro women, but that doesn't mean that we shouldn't be pro men. It's an agenda that needs to be discussed transparently and I think it's important to lobby for women to receive equal opportunities, including pay and senior management. Because it's not changing quick enough, women feel they have to be less polite to demand a little bit more.  I'd love to see a woman president of the USA.
Who do you aspire to in your life?
I am inspired by people who make difficult choices, those who sacrifice their life for the good of the whole and put other people's welfare before their own.
Do you have a golden rule in business?
To be authentic. If you're not really true to what you believe in and don't really cut a path you can get distracted by what others are doing and how they're doing it. You need to have a clear mission and stay true to your set of values.
What drives you?
I really like making things happen and bringing them to life. I love achieving what people may think is the impossible, possible. And also seeing individuals in our team grow and come up the ranks.
If you could do it all again, what would you change?
Try to worry less. I've really worried about how things may turn out; now I'm a lot more sanguine. Certain things won't turn out how they're meant to and in the end you can't control everything. It's important to not beat yourself up if you made a decision that wasn't quite the right one.
quintessentiallyevents.com