Menna Cule, head of regulated advice and performance at Brewin Dolphin, tells Rosie Coxshaw how she fell into finance in a highly scientific way, and what it's like being a woman in a male-dominated world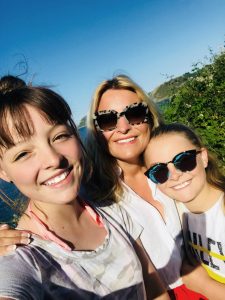 Tell us what does Brewin Dolphin offer?
We offer a range of financial planning advice, investment and support solutions to our clients which could be anything from setting up a junior ISA account for a small child to managing a portfolio of wealth for a significant client running into the tens of millions.
What do you do on daily basis?
In my role I am front of office and manage client experience. I ensure that everyone in the team is providing a service we are proud of. This can include coaching new people in the business to national training programmes that help with behavioural changes right through to client-facing staff.
How did you get into finance?
I fell into it! After studying chemistry at University, I needed to find something in which I could use my analytic skills. At the time, all the big banks were supporting younger people to get into the work place and offering career trajectories for them. I took one of those paths and started working with Midland Bank, which is HSBC today. I did everything from working on the counter and working in the back office to writing up standing orders. I later moved into financial advice.
Did you think you would end up in investment?
No, because at the time I was really conflicted. When I decided that chemistry wasn't for me anymore and I looked at two different apprenticeship packages, one was banking and the other was at the BBC as a journalist. Very scientifically, I decided that Midland Bank were paying £3000 more than the BBC so I went the banking route. I had no idea I'd end up here.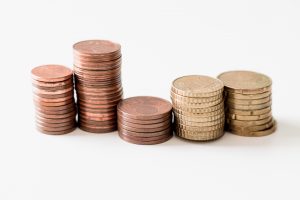 Has the industry has changed in that time?
Yes, so much! It used to be very hierarchal, almost an extension of school when I joined. It was antiquated in the way it treated its clients and I think the fundamental difference between then and now is the client didn't feature in what we were trying to achieve years ago. It was about the business and the client had to fall in line with this, whereas now the client is at the centre of what we do. The business wraps itself around the clients' needs today.
What investment solutions do Brewin offer?
Brewin offers an entire range. Sometimes I think there is a mis-conception that we only offer solutions for very wealthy individuals and that is not the case. We offer solutions from entry level, where you've got a set sum of money to save every month to individuals managing family wealth.
We offer bespoke packages as well as those options which allow the client to self-select.
What age do you think we should start looking at investing?
It depends on what you want to achieve. I think we should encourage our children from a very young age to save money. Even if it's only 10p a week, because ultimately it's powerful for children to get into the mind-set of putting money away today to benefit tomorrow. This enables life choices later in life.
Do you think there is a mindset for saving money?
People's psychology affects them differently in terms of saving money. I prefer to buy shoes and save money whereas others are more cautious, it's about finding balance. Life is a marathon not a sprint, so you really need to look at saving money for the future. 
Who is your ideal client?
Our core client is a professional individual who may have – or maybe hasn't yet – accumulated a certain level of wealth. We can then help them to find the ideal level of wealth they want in the future, or once they get to that level, ensure it offers the returns they want in the future for their family.
What are your costs?
We have various fee structures, depending on entry point. We will sit down and work out which is the best way forward with you once we understand your current circumstance and where you need to be in the future.
How far do you think things have changed in terms of women's rights?
We hear a lot about female empowerment, which is valid but one of the biggest changes I would like to see is the way women treat each other. I feel this can sometimes be the biggest drawback to success. We don't tend to celebrate each others' successes as much as we should and that saddens me.
Finance is a male-dominated world. How has that affected you?
I haven't been affected by it personally, but I have seen other women struggle. It does take a strong and resilient character to deal with the knocks. I've seen women get valued on what they look like rather than what they bring to the table.
Does it still go on?
Sometimes, but I also think women doubt themselves too much and that can hold them back as then their opinion doesn't get heard. Instead we should have the confidence to stand up for what we believe in and not shy away from this.
What's the best thing about being a woman in finance?
As a woman you stand out, so you get noticed a bit more which is a positive. As an industry we are all about clients and relationships. Obviously money is the cornerstone of what we do, but it's the relationships that are important and women are awesome at that.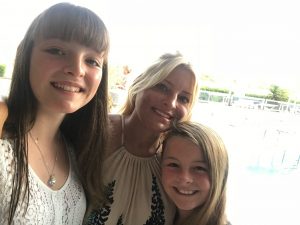 What are you passionate about?
My children. I have two daughters, Charlotte 14 and Francesca, 10. I love running, which gives me time for myself. I've completed many marathons and I'm set to do a triathlon next year.
What drives you?
I don't like rules, so if I'm told no, then I always have to find a way to make it happen. Because no is not a good enough answer for me.
How is life being a single mum?
It's harder now the children are older as they have their own mind and opinions. When they are younger, you can shunt them around and they fit in with you. I think, as a working mum, it's about giving yourself a break. It's difficult to have everything and if you can't make the brownies on Sunday night for the kids to have during the week, then go and buy some! We need to stop beating ourselves up all the time. I realised if they've got clean uniform on, then I'm winning at life.
How do you define success?
I'm not there so I don't know what it looks like. But I guess contentment, looking back and thinking, "I did alright". I do remember hearing the phrase, "The day you stop learning is the day they screw the lid on your box."
Do you have a life mantra?
"To have never failed, is to have never tried anything new". That one is courtesy of Albert Einstein. And, "You can't make an omlette without cracking eggs."