When Micky Lawler took over as President of the Women's Tennis Assocation, she set about transforming it into an unstoppable commercial growth engine. Game, set and match to her, says Nancy Larman
At the time of writing, Cori 'Coco' Gauff had just thrillingly and convincingly knocked the Queen of Wimbledon, Venus Williams (a sobriquet she must, of course, share with her sister, Serena) out of the first round at WImbledon. That the 15-year-old Gauff is a person of colour today is, happily, not out-of-the-ordinary; the Williams sisters' domination of the game for two decades has rendered what once a talking point now a matter of simple fact. Gauff is, justifiably, tipped for a big future. Meanwhile, this year Naomi Osaka, raised in America but representing Japan, became the first woman of Asian origin to be ranked world number one. And rolling back the years by almost four decades, Martina Navratilova came out as bisexual in 1981, the same year that Billie Jean King also confirmed that she was a lesbian. Women's professional tennis is a game then, that as well as being enthrallingly riveting and boasting a wealth of superstars, has long been boundary-pushing and trailblazing. It is hard, then, to imagine that there was a time when the WTA (Women's Tennis Association) was considered a fledgling companion game to what was then the main event: the men's.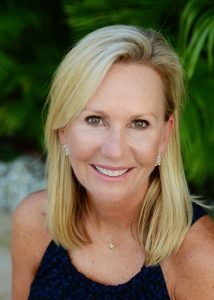 As if to underline the point, the Dutch-born, Columbia-raised WTA President Micky Lawler's route into the game came via the ATP (Men's International Tennis council)."I found myself by complete chance working as the communications officer for the ATP. At the time, the women's game was a much younger sport – but the professional evolution of the men's scheme seemed much more established, although it was interesting because the women went into markets where the men didn't. Say the men were in London, Paris, Berlin, the women would go to smaller markets. But this changed quickly."
At 27, Lawler considered herself lucky to be on the men's side, a rationale perhaps more illustrative of the game then than of her preference. Some three decades later, most of which was spent at Octagon, which represents the sport's most stellar talent, she stepped into the WTA presidency in 2015 – though, as she stresses, it didn't take three decades to realise the possibilities of the women's game. "As soon as I acquired more wisdom and experience," she explains, "I realised the upside was on the women's because there was much more growth potential. Women were also very involved in growing their tour, which made it a very different scene. Men were established athletes. Women were equally great but had to go that extra mile, which I feel parallels life generally."
Women's opportunities
The rewards are, she says, substantial for those with the talent and the drive. "Tennis has achieved so much, it's never lost its start-up mentality – you want to walk that balance between confidence and humility. Even though there is this great mentality, there is huge progress and opportunity for women and, financially, it's miles ahead compared to other sports. Women's tennis players have the opportunity to play day in day out across the world. The season is extremely long, almost too long in my opinion, but it offers a lot of opportunity for a professional athlete."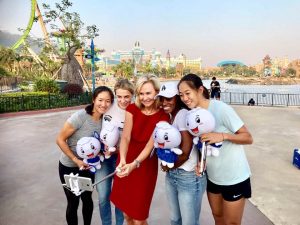 That comparison to other sports is striking, not least women's football, which only now, in 2019, has gathered a momentum that feels as though it as has cut through – an achievement hard won after the first professional national women's football team was assembled in the 1960s. Why then, has women's tennis flourished where other sports have ailed? "Because," says Lawler, "from day one at the grand slams in the open era, men and women competed on the same stage and that gave them both tremendous opportunity, making tennis incredibly appealing. When I grew up women weren't that welcome to go to football games. But the US open, Wimbledon – they provided equal gender entertainment property. It was wonderful to watch the likes of Chris Evert, Martina Navratilova."
Since her appointment in 2015, Lawler has worked tirelessly to transition the WTA from an august governing body to a commercial growth engine. They are, she says, at a pivotal moment in the organisation's history.  "There is tremendous opportunity to align with brands and organisations whose values we share. We are living in such a turbo-charged world in terms of the speed at which things need to get done to stay relevant, it feels like a race against results." And in a results-driven world, Lawler is at once driven by the idea of being a custodian ("to me the end is passing it over to the next generation in a very healthy state and giving the athlete tournaments in which they can thrive"), and communicating the sport's myriad of compelling stories. "It's about growth of the digital footprint, which has given us a massive opportunity. I've always been astounded by the number of mind-blowing stories the athletes have. Before digital, we would focus on the main action on the court and if you were lucky you would get an interview to tell that story. Now digital has created a space to share those stories where they will make the biggest impact."
The Superstars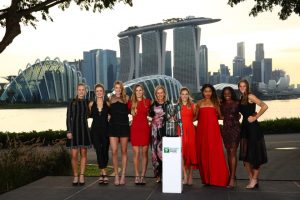 In her years in proximity to players at the peak of their powers, Lawler has borne witness at close hand to what makes a stellar athlete. "The superstars are superstars because they perform. Having 23 grand slam titles is truly extraordinary; it transcends tennis. Serena Williams is a superstar and to perform at that level so consistently you almost have to be super human. Steffi Graf, Monica Seles, Gabriela Sabatini, Chris Evert are just incredible athletes but they also have a big presence. Then you have Anna Kournikova who never won a title but was pivotal because she transcended the sport as a supermodel, super athlete. Yes, looks have a big part to play, whether we like it or not. It's just as important for the men. When I worked on endorsement deals for the guys, the ones that looked that superman earned like superman!"
First and foremost, she says, the players need mental resilience, and, she argues, to tread a line between confidence and humility. "It is that ability to put things into perspective and the perspective that 'they can do anything' that sets them apart, but I would also argue that it takes a fine balance between being confident, well-prepared, humble and respectful of your opponent. It's how you hold that balance which determines your level of success. One thing I see consistently in sport in general is a very young super talented athlete winning a Grand Slam and then not being able to win because life changes overnight. It is those athletes that are able to fall and then climb back up to success are usually the ones that stay around."
Equal Prize Money
Lawler may have taken up the presidency in 2015, but she served on the board when the much-debated and campaigned for pay parity between men and women on the tour came into play. It was, she says, a long journey. "Back in 1975, Wimbledon prize money was £144,875 and last year it was £34million. Equal prize money happened in the UK in 2007. What we argued was the value of entertainment, which women brought to the table. At the time, Wimbledon said that the women did not perform as well as the men. I said, "Ok, prove that to us, we absolutely don't want anything for free." That is a very hard argument to make because there are so many partners that are going to align financially with the women just because of the economic opportunity of women as consumers. Women make 90 per cent of all purchasing decisions. It was the right thing to do. It's much more than sport and entertainment, it's also the impact you have on humanity and sending the message that equality is here to stay. We earned it."
Finding Balance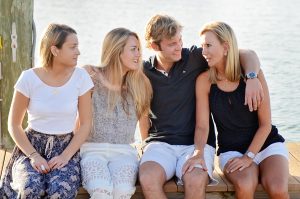 Success, to Lawler, looks like a balance between a manageable, happy and healthy life. And for her, balance is a theme that has run through her life, not least when it comes to her family. "People often say there needs to be a clear delineation between your career and your home life but I've always taken the opposite approach. I think it has been hard at times and I can absolutely assure you my kids have wanted to throw my phone in the river but simultaneously I've always involved them very closely, I've explained problems to them and dilemmas I've faced even when they were young. I was very conscious early on to show them the positives and upside opportunities that come with my career: to visit different places, meet new people from different cultures and to learn to be adaptable and open-minded."
Despite her considerable career, Lawler is reticent to issue advice, bar one universally applicable truth as applied to the ongoing gender gulf. "The only advice I would give is that women sometimes underestimate themselves. At 58, I still do and there are many moments I question what can I bring to this conversation." From where we're standing, however, it's game, set and match to Mickey Lawler.
Click here to read quick fire interviews with WTA Tennis Players >> https://modernwoman.co/featured/break-point-serving-up-a-quick-fire-rally-with-the-wta-tours-stars/