Olay are encouraging women to ditch their make-up in their new campaign, inspiring women everywhere to embrace their natural beauty. With the help of nine exceptional role models including singer-songwriter MILCK, plus size model and mum Denise Bidot, filmmaker and mental health advocate Elyse Fox and gold medallist Aly Raisnab, the campaign hopes to encourage women to '#faceanything',  by 'doing it our own way'.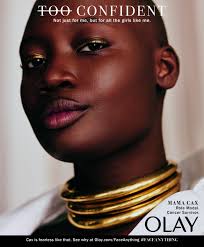 With personal presentation a key component in business, women have often been encouraged to wear makeup to work. A 2016 survey conducted by the law firm Slater and Gordon found that 8% of women included had been told to wear more make-up, with one in five agreeing that they were judged on their appearance more critically than their male colleagues. With more and more campaigns such as Olay's encouraging self-acceptance, it is hopeful that women in and outside the workplace will soon feel able to present themselves however they like regardless of societal expectations, building self-confidence and empowering women to feel the best they can for them, and nobody else.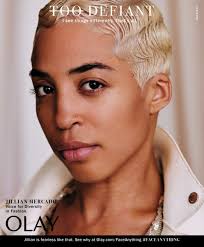 Olay have described it as a 'campaign for confidence' and by featuring a cross-representation of empowering role-models from every background, the brand hopes to cut through the idea that women can be 'too much'. Each role model has a buzzword following 'too', emphasising that we are now living in a world where the 'too' criticism often thrown at women is outdated and limiting. The campaign promotes the idea that women in 2018 should never be considered 'too much', with each of the nine representatives highlighting a 'too' buzzword that has affected them.  These range from 'too' outspoken, to defiant; ambitious to vulnerable.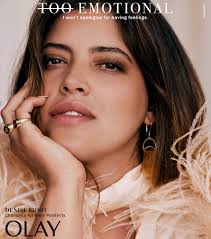 The campaign will debut on social media and in September's issue of Vogue before moving into Times Square and Grand Central Station in New York.