Sir Philip Green has been named as the businessman who took out an injunction against The Telegraph, in order to stop the paper reporting allegations of bullying, sexual harassment and racist abuse against him made by members of his staff. The Topshop mogul is reported to have used NDA's (non-disclosure agreements) and payments in order to cover up his behaviour. His use of NDA's was used to justify his winning the injunction in court as legally, with signatures of those accusing him on the agreements, he was protected.
However, The Telegraph ran a leading story entitled 'The British #MeToo scandal which cannot be revealed' about the injunction, leading to extensive speculation in the press and across social media as to who was at the centre of the allegations. Investigative Editor for The Telegraph, Claire Newell, likened the un-named businessman to disgraced film producer Harvey Weinstein: 'like Weinstein, the British businessman used controversial non-disclosure agreements (NDAs) to silence and pay off his alleged victims with "substantial sums".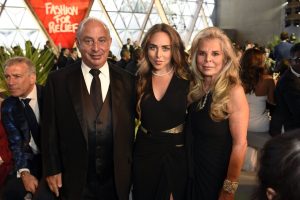 Following widespread criticism and calls for the alleged perpetrator to be named, yesterday Labour Peer Peter Hain used parliamentary privilege to identify Philip Green. He said, 'I feel it's my duty under privilege to name Philip Green as the individual in question, given that the media have been subject to an injunction preventing publication of the full details of a story, which is clearly in the public interest'.
There are calls for Green to be stripped of his knighthood and questions have once again been raised about the abuse by powerful people of NDA's. Prime Minister Theresa May has said her Government will 'seek to improve the regulation around non-disclosure agreements and make it absolutely explicit to employees when a non-disclosure agreement does not apply and when it cannot be enforced".
The Arcadia boss denies the allegations against him.