SNP First Minister Nicola Sturgeon has announced that across the next five years £250m will be invested into Scotland's mental health services, with a substantial portion going towards child mental health.
According to a recent report, the number of young people waiting over the 18 week limit for treatment has considerably risen. With rising awareness of mental illness and statistics indicating that children aren't receiving the care that they need, Sturgeon's pledge comes at a good time. Last year, the Scottish Children's Service Coalition said, 'urgent action was needed to provide support'.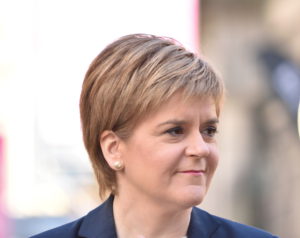 In her announcement, Sturgeon said that250 school mental health nurses and 350 counselors will be placed in schools so that every pupil in Scotland has access to help. Teachers will also be offered 'mental health first aid training'.Scotland was the, 'only UK country with no national strategy for school-based counselling services' so this move has been welcomed.There will also be a fast-track system to provide help for those most in need and a community wellbeing service will be set up by the Government.
Sturgeon also highlighted that with growing awareness of mental illness came a responsibility to address and safeguard those affected. She said, 'as the stigma around mental health reduces, demand for services is rising… we have a duty to meet that demand quickly and appropriately. That means doing more to support positive mental health and prevent ill health. It means delivering greater provision of mental health support in communities, including schools. And it means ensuring that those experiencing serious illness can access specialist services more quickly.'