On Wednesday 6th February 2019, Modern Woman hosts it's East London Business Networking event at Shoreditch's trendy hotel, The Curtain, London, EC2A 3PT from 5:30pm.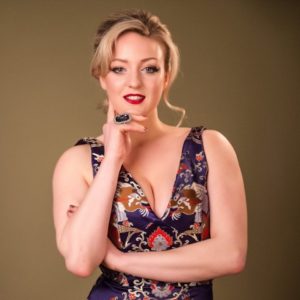 Rosie Coxshaw, founder & editor of Modern Woman will be hosting a panel, in conversation with four incredibly inspirational women from diverse industries and backgrounds. Each business woman is a success in their own right and we feel they personify the core values of Modern Woman's aim to empower, influence and support women in the workplace from all walks of life.
Here goes…
Erica Wolfe-Murray – Author & the UK's Leading Business & Innovation Expert (Business / Start-Ups)
Erica Wolfe-Murray is a force to be reckoned with. Dubbed by national media and clients as the 'Delia' of business she is renowned for her smart and savvy approach to innovation and problem solving. With over four decades of experience she is the UK's leading business and innovation expert and has worked with over 250 companies to date.
This January will see the release of Erica's hotly anticipated new book 'Simple Tips Smart Ideas' released on 24thJanuary 2019. Erica can frequently be seen providing exclusive tips, commentary and advice for worldwide publications including Forbes, The Telegraph, Small Business and The Guardian to name but a few. The book is aimed at the 5 million micro-businesses in the UK as well as freelancers. Drawing on her experience from working with hundreds of founders – creative head and financial Director Erica, offers readers a rich array of ideas, tips and contemporary case studies to kick start growth, build commercial resilience and outsmart your competitors.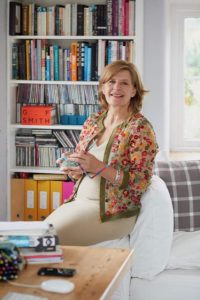 Wendy Coulson – CEO of Les Mills UK (Fitness)
Wendy Coulson is CEO of Les Mills UK, the world's largest provider of group exercise programming including BodyPump, BodyAttack and BodyCombat. Having spent 20 years developing her career in the leisure and hospitality industry, in roles ranging from operations to sales to senior management, Wendy stands out through her ability to drive solid business performance by harnessing the power of teams. After coming from a variety of brands, such as Bourne Leisure and Warner Leisure Hotels, she found a balance between her personal love of fitness and her dedication to developing high performing teams in her role as Customer Experience Director at Les Mills UK. Wendy now leads the Les Mills UK business in her role as CEO.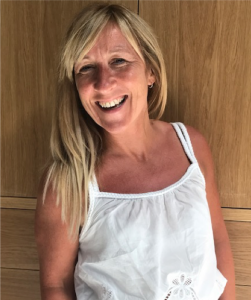 Marine Tanguy – Founder of MTArt Agency & Forbes 30 under 30 (Music, Art)
Marine Tanguy is from a small French Island and in addition to her remarkable cv which includes: running her first gallery at the age of 21, opening her first gallery in Los Angeles at age 23, making Forbes 2018 30 under 30 list, and hosting TedTalks, Marine is the Founder of MTArt Agency, the world's first talent agency that focusses exclusively on upcoming contemporary artists. The MTArt Agency model focusses on investing in artists themselves, rather than in art pieces. On average, MTArt Agency artists have seen their works grow 150% in value year-on-year while signed to the agency, while MTArt Agency itself made a profit in 2018. Marine has plans for expansion in 2019, and wants MTArt Agency to eventually rival the major Hollywood talent agencies that look after actors and celebrities. Her aim is to remove the "elitist" sentiment and bubble around the art industry and make it integrated so that art professionals or artists can strive within it.
Marine is a member of The Thousand Network, the Creative Industries Federation, a young patron of the V&A Museum, the Association of Women Art Dealers, AWITA and a fellow of the Royal Society of Arts.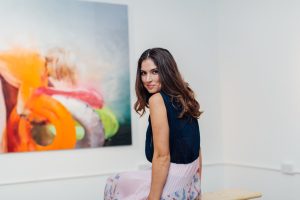 Hayley Bystram – Relationship Expert and Founder (Relationships/Dating)
Hayley Bystram is MD and Founder of Bowes-Lyon Partnership, an elite matchmaking agency with offices in Mayfair and Surrey. Previously Hayley worked as a wedding planner helping high profile couples plan their big day. Now, as a leading dating and relationship expert, Hayley specialises in bringing together eligible and accomplished individuals, who are looking for a committed and meaningful relationship. Founded in 2009, and with offices in Mayfair and Surrey, the agency has helped to create many long-term relationships, marriages and babies. Hayley will be speaking about how to manage our personal relationships whilst holding down a business.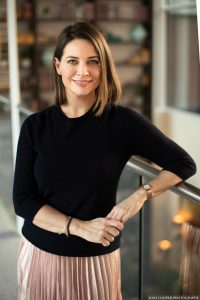 For further information and to buy tickets for the event, click here >> https://bit.ly/2LLiDVZ <<
We look forward to seeing you there!
The MW Team xx