On Tuesday 4th December 2018, Modern Woman hosts its Christmas networking event & party at Shoreditch's 93 Feet East, London, E1 from 6pm.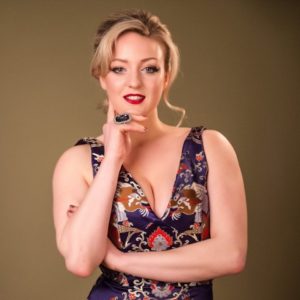 Rosie Coxshaw, founder & editor of Modern Woman will be hosting a panel in conversation with four incredibly inspirational women from diverse industries and backgrounds. Each business woman is a success in their own right and we feel they personify the core values of Modern Woman's aim to empower, influence and support women in the workplace from all walks of life.
Here goes…
Anabel Fielding – CEO & Founder of Quintessentially Events
Anabel is Founder and CEO of Quintessentially Events & Weddings, which she co-founded with Caroline Villamizar Duque in 2005, as part of Quintessentially, the world's leading luxury lifestyle group. Anabel was Group COO at Quintessentially Group from December 2016 to the Summer of 2018, leading and implementing a significant and successful refresh of the Quintessentially brand under a revitalised 'one brand, one business' vision.
As testament to Anabel's experience and professionalism, she has been voted in the Top 15 most influential people within the Events Industry and, through the work of Quintessentially Events, has helped to raise over £10m+ for charitable causes. In 2015, Anabel was the winner of the First Women Award for Tourism & Leisure and is considered a leading woman in business.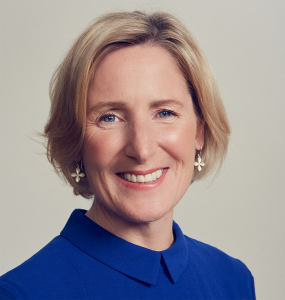 Geeta Sindhu – Robb – Founder of Nosh Detox
Geeta Sidhu-Robb is an author, inspirational speaker, CEO and Founder of Nosh Detox and Board Apprentice to Invesco Select Perpetual Trust. Geeta gave up her career as a corporate lawyer to set up her own business, Nosh Detox in 2008, after her son's severe food allergies, eczema, asthma and anaphylaxis as a baby led her to retrain as a Raw Chef and functional nutritionist.
Geeta describes herself as a health coach and nutritionist with a holistic understanding of how nutrition affects body functions. She has applied this passion to help over 15,0000 clients treat everything from problem skin, weight issues and digestive problems to coping with stress and fighting infections.
Geeta has taken home Entrepreneur and Business Women of the Year awards in 2010, 2011 and 2014. Her strong skills in business development and her entrepreneurial acumen have seen Nosh grow from a start-up to a multi-award winning wellness empire that now consists of a group of companies including Nosh Raw and Nosh Infusion. July of this year saw Geeta launch the very first Nosh Infusion Clinic in the exclusive Harvey Nichols, London.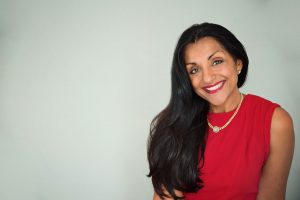 Menna Cule, Head of Regulated Advice & Performance at Brewin Dolphin
Menna Cule began her career at Midland Bank (now part of HSBC) in 1997, where she developed strong experience in financial services in various banking roles. It was at this point that she realised a career in financial planning was for her and accepted a role as a financial planner at HSBC (1997-2001) and then at Lloyds Bank (2001-2005). In 2005 she went to financial services firm Ashcourt Rowan (later acquired by Towry) as a financial planner before progressing up the management ranks and then becoming Director South, during which time she was responsible for leading, managing and developing both the asset management and financial planning arms of the firm in the South of the UK. A role as head of planning standards at Towry followed in 2016 before she joined Brewin Dolphin in March 2016 as head of regulated advice & performance.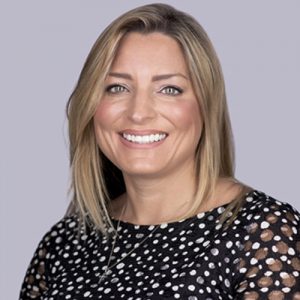 Angel Sinclair – Founder of Models of Diversity
A serendipitous appearance on a TV show back in 2008 led to Angel questioning the lack of diversity in the fashion industry and from here launched Models of Diversity, a charity dedicated to bringing diversity to the fashion industry. Angel has devoted the last ten years of her life to the charity, making endless phone calls, attending hundreds of meetings all in hope of bringing diversity to the forefront of the industry. In this time Angel has discovered many models and secured runway appearances around the world including fashion weeks in London, New York, Milan and Russia. She has hosted the first plus size catwalk event and had disabled models featured in campaigns by major U.K. brands. With all these successes you may think that Angel could sit back and say she has done her part, but she won't, Angel will not give up until diversity is no longer a question, until models of all shapes, sizes, skin tones and abilities are seen in every campaign and on every runway.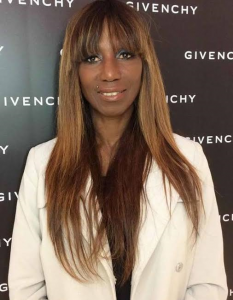 For further information and to buy tickets for the event, click here >> https://bit.ly/2yF9edf <<
We look forward to seeing you there!
The MW Team xx