Having a baby can be a life changing experience for many contributing factors without the pressure of new mums feeling they have to breastfeed their babies. However new advice from the Royal College of Midwives believes that Midwives should respect new mothers' choices and stop trying to shame them into breastfeeding.
Those who want to bottle-feed their children should be offered help to do so safely and support to encourage the bonding process.
Britain's rates of breastfeeding are the lowest in the developed world, with just one per cent of new mothers breastfeeding their children purely by breast by the age of six months.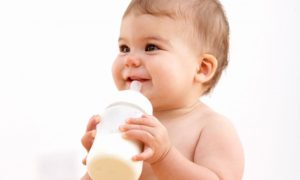 With this said, research has found that breastfed babies have fewer health problems, such as chest infections, and are less likely to develop health problems such as diabetes, or become obese, when they are older. The World Health Organisation (WHO) and the NHS recommends that mothers exclusively breastfeed their babies during the first six months, continuing to do as children are weaned on to solid foods.
Gill Walton, chief executive of the RCM said: "Evidence clearly shows that breastfeeding in line with WHO guidance brings optimum benefits for the health of both mother and baby. However the reality is that often some women for a variety of reasons struggle to start or sustain breastfeeding." Midwives should promote "informed choice," she said.