International fashion designer and businesswoman Kate Spade sadly passed away on Tuesday 5th June, 2018 after suffering mental health issues.
You may know of Kate Spade for launching the successful handbag and accessory brand, Kate Spade, encouraged by her husband Andy Spade. The couple married in 1994 and by 1996 Andy Spade quit his job to run the company with her.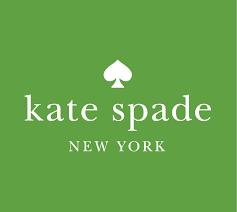 In 2006, the Spades had sold their final stake in the company to Neiman Marcus. Since then it has subsequently changed hands twice and is now owned by Tapestry, the parent company of fashion brand Coach.
The couple decided to take a sabbatical from the fashion industry for a decade until in 2015, they launched a new handbag-and-shoe brand called Frances Valentine, named after two of Kate's relatives.
For many years Kate had been battling with depression and anxiety which sadly led her to suicide. The exact medical diagnosis of her mental illness has not yet been revealed but she had been actively seeking help for depression and anxiety as well as taking medication to aid her illness. Her family said that Spade would have liked if her death could help shed light on mental health issues, which can affect both men and women equally.
Kate, who was 55 when she passed away, leaves behind her husband, Andy Spade, and a 13-year-old daughter, Frances Beatrix Spade.
Andy Spade said he and his wife had decided to take a break and had lived in separate residences for 10 months prior to her passing. But they were committed to co-parenting their daughter, so they often ate meals together and vacationed as a family, he said.
He called his wife the kindest person he knew and said he cannot fathom life without her.
Kate Spade's funeral will be held in her hometown of Kansas City, Missouri on Thursday 21st June, 2018. Our condolences and heart-warming thoughts are with her family at this difficult time.