Holiday essentials: family gatherings, food, and spending money. It's the latter that likely causes the most headaches and stress – but it doesn't have to be that way, writes Mabel Nunez.
Besides setting a specific budget for holiday purchases so that you don't spend money you cannot afford on material things, I want to encourage you to start some healthy money habits.  Changing the way you think about money will not only make you feel good and in control about your finances this season (and beyond) but will also create amazing momentum as you begin a new year. One way to do this is by using technology innovations to your advantage.
Take a comprehensive view of your current spending and savings habits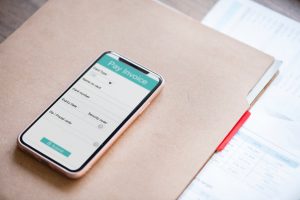 Before you set budgets and money goals, it is essential to know where you stand right now. One fantastic app that can help you do this is Money Dashboard, a read-only app which you can connect to your credit cards and checking accounts. It provides you with an overview of the money you are spending and where exactly is going. It also shows you how much money you have coming in each month. The information can provide some incredible data which you can use to organize your finances more efficiently, cut unnecessary expenses, and position yourself to healthier saving and spending habits.
Read-only means that you cannot move money around in the app – it is merely a 'snapshot' of the money you have coming and going. You can give it a try by checking out the app's official website. The best part besides all the awesome information you'll be getting regarding your money? The app is free!
Start savings for specific expenses – automatically
Ever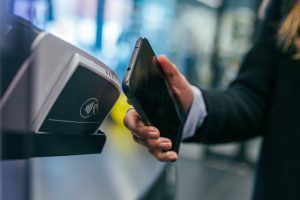 heard of the phrase 'pay yourself first'? I first read it when I was 21 years old in a book called The Automatic Millionaire and it changed my life. If you are someone who struggles with manually transferring money from your checking to your savings each month – or worse – find yourself with no money to save, an automatic approach might be excellent for you.
One of the best apps for automatic savings is Chip, an app that uses AI and technological algorithms to save on your behalf. The algorithm studies your spending habits and how much money you have in your linked account at any point in time. The technology then automatically saves for you at different intervals while being very careful and making sure your bank accounts remain with a healthy cushion at all times.
You can use the app to save money automatically for pretty much any goal you have in mind. If future expenses in your life include gifts, a vacation, an event, emergencies, a 'rainy day' – you name it – there is an easy (and safe) way you can do this by allowing the app to save for you automatically. If you are worried about safety or credibility, it might give you peace of mind to know the money you are saving within the app is hosted by Barclays bank, and you can withdraw the funds at any time. This app is also free. I encourage you to take a look at the FAQ page (frequently asked questions) on the company's website to read relevant information about security features, how to enroll, plus other details.
Get cash back or great deals on everyday purchases

Wish you could get money back from regular purchases? Great news – there is an app for that! One of the best cashback apps is Top Cash Back. You can download it on your Android or iOS and it is very easy to use. Once you've enrolled, you can check for the items you want to buy and the store where you are purchasing it and scan your receipt. You'll get a percentage of your purchase back into the account which you can eventually cash out or use for other purchases. Additional bonuses include the ability to download vouchers and/or qualify for additional discounts or extra bonuses.
Another is Voucher Codes. This app has an ongoing list of national and local discounts on various products and services and you can use it to find the best deals. There are many similar apps on the market. You can do a bit of research and find one that can be best tailored to your needs.
Wishing you and your loved ones a healthy and prosperous holiday season.