Tech company Bumble has launched the Bumble Fund, an initiative to combat the 'staggering gender gap in the world of venture capital'. The aim of the fund is to support female entrepreneurs in venture capital with a focus on those from diverse backgrounds who have, until now, often been side lined. In a post on their blog, the company said that statistics they'd gathered showed that black women, despite being 'the most educated and entrepreneurial demographic in the U.S., received only 0.2% of all venture funding for their start-ups last year.'
The dating app was founded in 2014 by Whitney Wolfe Herd following her negative experiences on Tinder and has proved popular thanks to the control it gives to women who use it. As an app 'founded to challenge the antiquated rules of dating' it allows women to make the first move. Bumble's success speaks for itself with the company now valued at around $1 billion according to Forbes in July.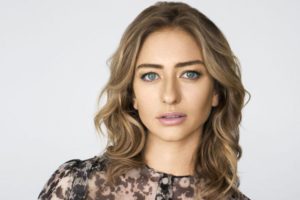 Bumble itself has a history of supporting women in business, with an 85% female demographic in the company. They also have a reputation for nurturing a healthy environment that respects their employee's everyday commitments outside of work, believing that the ability to be flexible around such commitments results in better productivity. Sarah Jones Simmer, Bumble's Chief Operating Officer, has called this 'micro-agility', stating that, 'if you can meet your day to day needs, you're better able to meet the business needs. It's that simple.' This ethos of support and respect filters into the Bumble Fund, too. At the launch, Jones Simmer said, 'investing in and empowering women in business is something that our founder and CEO is deeply passionate about and at the very core of what Bumble stands for.'
The fund is led by Jones Simmer who will work alongside Sarah Kunst, Bumble Senior Advisor. It will offer investments from $5,000 to $250,000, and has already supported BeautyCon, Cleo Capital, Female Founders Fund, Mahmee and Sofia Los Angeles. Each of these start-ups required early stage investment that has now been provided for by Bumble.