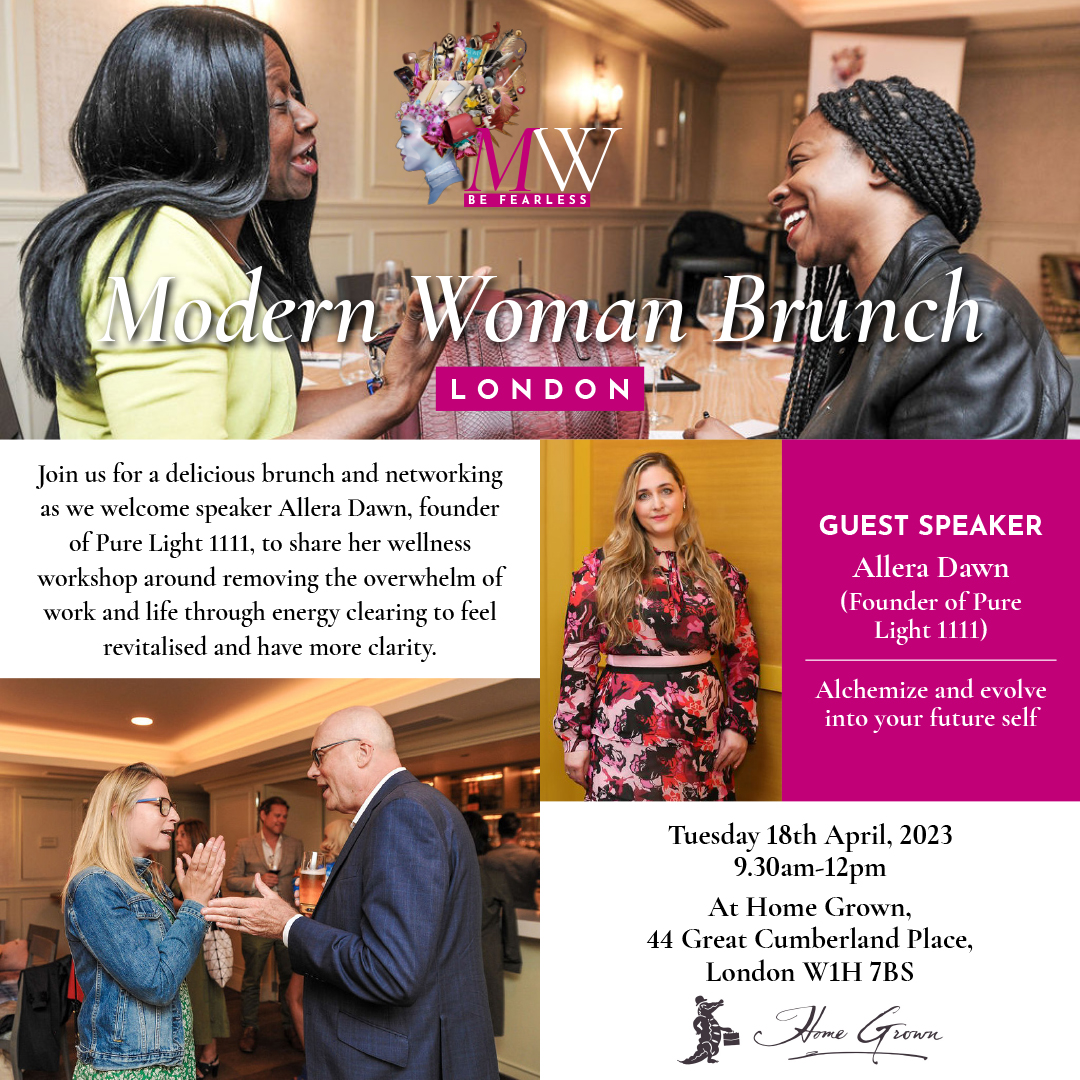 Modern Woman Brunch with guest speaker Allera Dawn -18th April
Brunch, Networking and Speaker
Tuesday 18th April 2023
9:30am-12pm London time
At: Home Grown, 44 Great Cumberland Place, London, W1H 7BS
(5 mins from Marble Arch station)
Join us for a delicious brunch alongside powerful networking with like-minded professionals and hear from the modern day high priestess and founder of Pure Light 1111, Allera Dawn, to share her wellness workshop around removing the overwhelm of work and life through energy clearing to feel revitalised and have more clarity.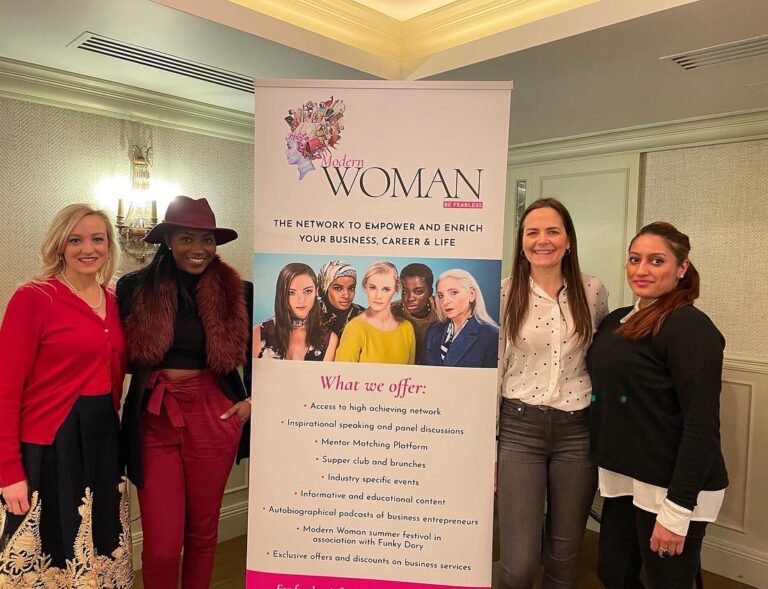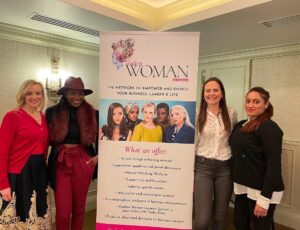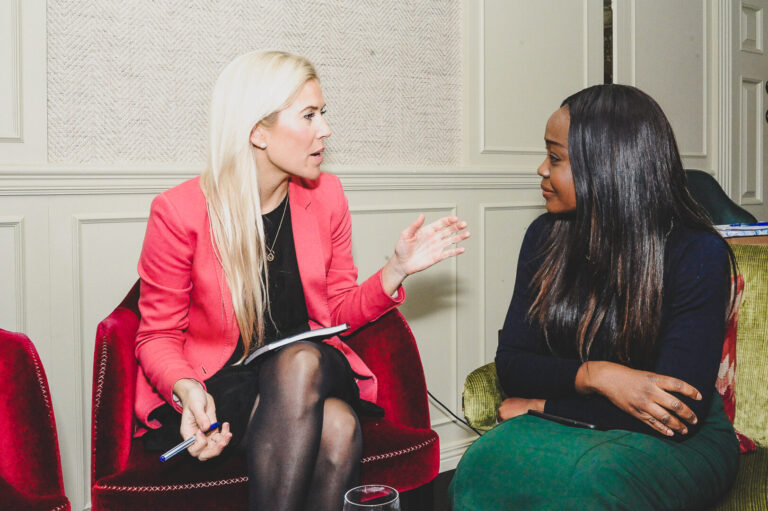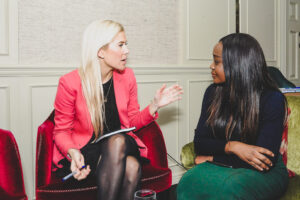 Agenda for the morning:
9:30am-10am: Teas, coffee & networking
10am-11am: Brunch
11am-11:45am: Speaker, Allera Dawn & audience Q&A
11:45-12pm: Further networking and close
About the speaker: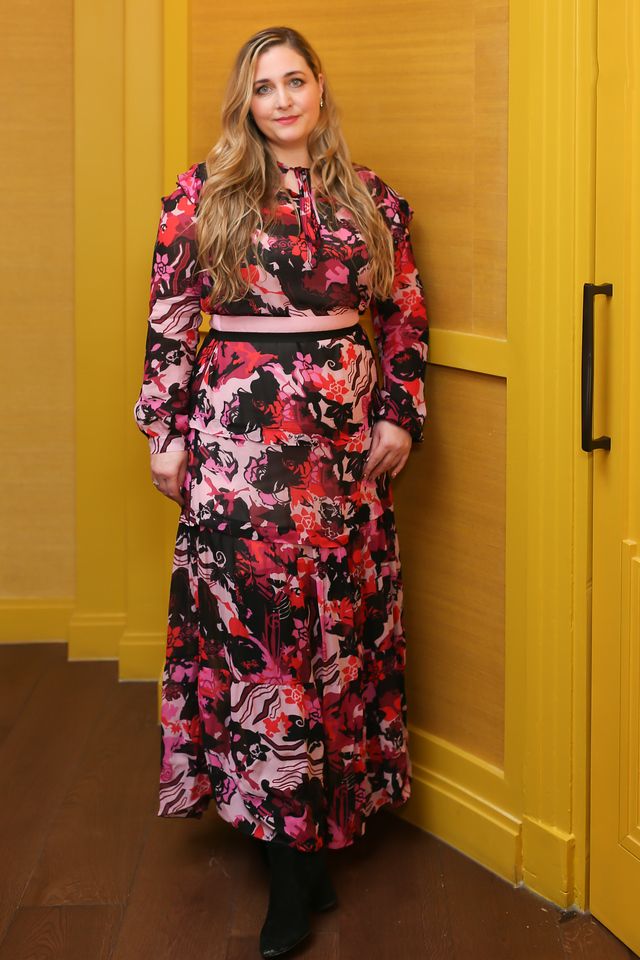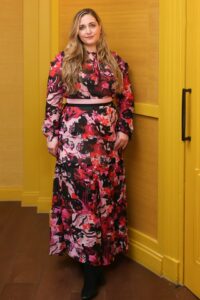 Allera Dawn is shaking up industries & perceptions. Known as The Modern Day High Priestess, founder of Pure Light 1111 & creator of her ground-breaking Soul Architect Series ™ healing technology. She is creating waves as a spiritual life & business coach, workplace wellness expert, public speaker, multi-dimensional channel & energy healer. She also hosts a top 4 ranked podcast on iTunes, Pure Light 1111- Soul Aligned Living.
Allera works with women ready to become unapologetically all of themselves. Helping them reclaim their feminine power, heal from past trauma, rewrite their life script & access more pleasure, wealth & impact. Her work is a deep, potent soul activation & creates transformation in all areas of life, business & money.  Everything is interconnected.
Her clientele includes CEO's, tech founders, serial entrepreneurs, healers, doctors, lawyers, psychologists, banking professionals, artists, authors & most recently a physicist!
Her style of working is to create a strong, safe, supported energetic container for you to heal, alchemize & evolve into your future self.  Minus any chaos. You are held in pristine energy.  This is not mainstream coaching, nor is it talking therapy.  This is deep transformational soul work to align to your highest potential.
Allera will be speaking at our brunch and here is what we will be discussing:
Allera will guide the group through ways to not only recognise the cause of the overwhelm but also how to reset in as little as 6 minutes.  Clearing the causes of anxiety, feeling ungrounded & brain fog.  She will provide the conscious awareness needed to identify the triggers patterns & the tools to be able to be able to apply these in your day to day work & home life.
Focus:  A high level understanding of the impacts of daily life on our energy levels.  How we unconsciously take on others energy throughout the day from people, environment & commute.  The links to the nervous system activation – fight/flight & burn out.
Trauma is multi dimensional.  We will piece together the impact of collective trauma of the past 3 years (covid & financial).  Affects of these events on mental health & how some triggers are bringing up past trauma to be healed (childhood wounding/affects of childhood during the 1987 Financial recession).  The mind & nervous system then get wired to only see potential danger & we become stuck creating what we fear.
Outcome:  Relaxed, revitalized & more clear minded.  Informed with a deeper sense of understanding & empowered to know there is a way to reset available.
Take away toolkit: Those that attend will be gifted access to the Overwhelmed to Empowered 4 Day Energy Upgrade program which over 4500 people have taken so far.
Who will I meet?
This event is perfectly suited to those that are mid-career to senior level professionals including business owners or those in C-Suite and managerial positions, from diverse industries. No prior experience necessary and is open to all genders.
About the venue Home Grown:
Home Grown is a private members' club that provides entrepreneurial pioneers with unique resources to unlock the true value of their business potential. It is a global community of experienced  entrepreneurs, sophisticated investors and trusted advisors. Home Grown also features fabulous bedrooms designed by Russell Sage Studio, a bar and a restaurant with a focus on seasonal, locally sourced ingredients from independent premium suppliers.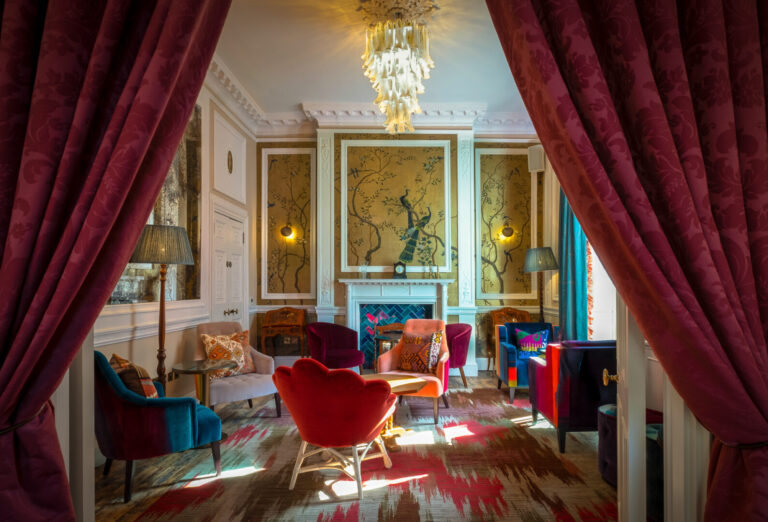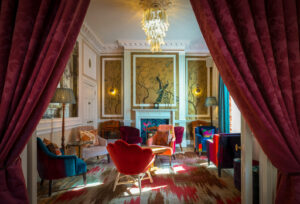 Tickets:
Tickets include brunch, teas, coffees and juices, networking, speaker:
– Sapphire & Emerald members: £35pp – please login to book your tickets and your discount will apply
– Non-members: £50pp
*NB Covid-19 Disclaimer*
The safety and wellbeing of all our guests is our priority and this event will be hosted in-line with Covid-19 government guidelines.
If this event needs to be postponed then tickets will be transferable to a later date.
Next Event
Date

May 16 2023

Time

5:30 pm - 8:30 pm