Modern Woman Meets Hayley Bystram founder of Elite Match Making Firm Bowes-Lyon Partnership,
After getting divorced in her late twenties, Hayley Bystram founded the Bowes-Lyon Partnership, which specialises in elite matchmaking. Ten years on, she reflects on how the business is changing lives for the better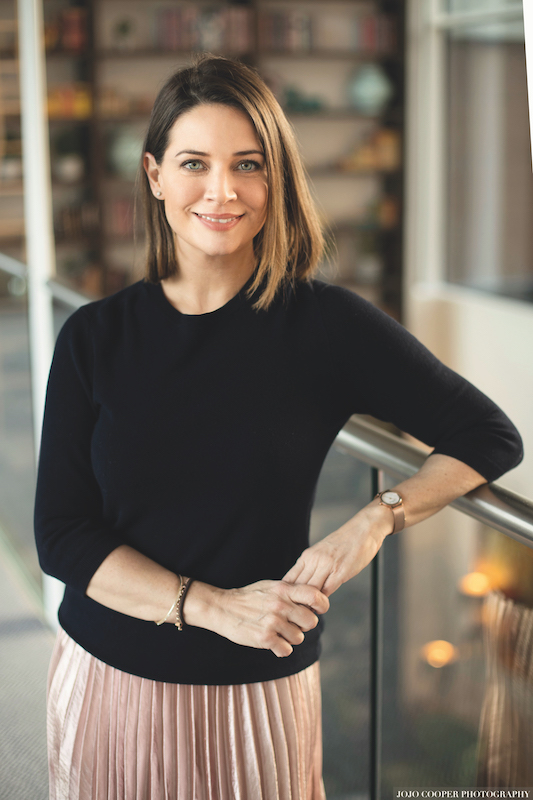 What inspired you to go into matchmaking?
I found myself divorced after a 10-year relationship in my late twenties. Meanwhile, all my friends were getting married and that created an issue whereby I wasn't entirely sure how to meet new people. I was a busy working professional, looking at online dating and there wasn't really a great deal of matchmaking for my age bracket. Back then, all the algorithms were all about matching you with someone who lived close to you, which left me finding lots my friends ­– it was rather embarrassing! This inspired me to set-up Bowes-Lyon Partnership.
What were you doing before starting your own business?
I was a wedding planner and I loved getting to know people intimately and create their special day. But after getting divorced, surrounded by happy couples, I just didn't feel I was serving those people to the best of my ability. That's when I transitioned into matchmaking.
In your experience, what would you say are the three crucial ingredients for a successful relationship?
Communication. My partner and I are busy professionals so navigating the working week can be a challenge. Communication is key. Not letting things build up, talking them through and planning diaries so you know each other's expectations is really vital.
Independence. Having an interest in one another's lives is good, but steer clear of treading on each others' toes.
Quality time, whether that's going out for dinner, chilling at home or going away. Avoid being passing ships in the night by setting aside special moments together amongst busy schedules.
Digital and online dating is huge now. Why do you think people are finding it harder to meet the right person?
It's becoming increasingly hard to meet new people generally. It can feel normal to have relationships over text message or WhatsApp. It's about bringing back that face-to-face interaction. Our clients are busy professionals, meaning they are time-poor so we help to meet the right people with a high chance of compatibility.
If someone is going through a challenging time in their relationship, how can they curb it impacting on their business?
Don't brush it under the carpet. The longer you avoid dealing with it, the bigger it becomes. Leaving things to fester and build up is not a solution and if it means taking time out the business to sort things, then that is absolutely fine.
How did you initially fund your business?
As a start-up business, I had no preconceptions. I went into it completely cold. Whilst going through a divorce I took the risk, jumping in with both feet. I quit my job, which ultimately was my motivation. At the time I didn't have a business plan; it was about identifying the market and just going at it all guns blazing. I had no funding and I started working from my kitchen table, keeping costs incredibly low.
How did you find new clients?
Lots of networking! I went to all social events, spoke to lots of people and had the confidence to casually ask them 'are you single?' Looking back, I suppose I must have looked quite suspicious! Today 70 per cent of our business comes via personal referral. Word of mouth is not a quick solution but a long term gain.
Tell us about a challenging time and how you overcome it?
There are lots of challenges in business but generally you find a solution, navigating it so it doesn't reoccur. Initially some situations used to really unsettle me, but now it's water off a duck's back. That is down to having the confidence to deal with it. Challenges are very good for personal and business growth.
You had your youngest child at 38. Do you feel it's better for a woman's career to have children younger or later in life?
I've got friends who had children in their early twenties who are doing fabulously in their careers and friends who are having them at 40. I don't think there is any right or wrong. I think you adapt to the situation and make it work.
How do you define success?
Having choice and flexibility. In the early stages, I was working 24/7 because I was so enthusiastic about it. Now I can take a bit of time out to ensure I'm supporting my children too.
What drives you?
Having a team of amazing ladies around me, as well as inspiring clients who have given us heartfelt testimonials about how we have changed their lives. It's really touching and drives me forward.
Describe yourself in one word?
Positive!
bowes-lyonpartnership.co.uk
First published in Modern Woman Magazine Issue 4