Want to watch?
Get unlimited on-demand services by signing up for our Rose-Quartz membership.
An open and honest discussion about discrimination in the workplace and how we can combat it.
Championing Diversity and Inclusion at work
During this session we'll be speaking on the following topics:
– What are the roots of unconscious bias?
– What are common ways that it plays out in the workplace? Our panellists share personal stories and observations.
– Why is it important to create more inclusive working environments?
– How can business leaders and colleagues work towards that?
– How do we ensure individuals from underrepresented backgrounds have equal opportunities and spaces to thrive?
– How can we better learn the history behind why #BlackLivesMatter and bring those lessons into our daily lives?
– What does equality, diversity and inclusion look like in the future?
Our Panellists: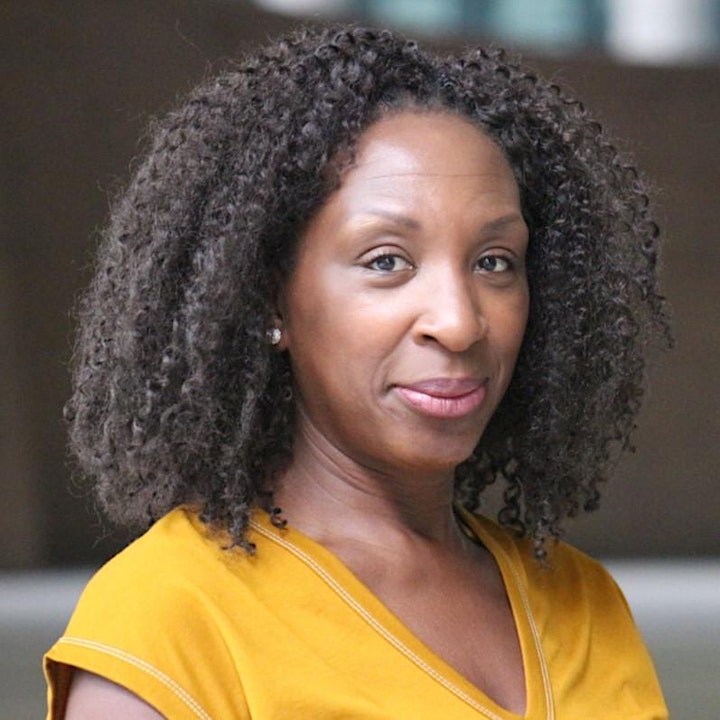 Pamela Jones (Co-Founder & Executive Director at Genesis Consultancy, Public Speaker, Transformational Action Agent, Mentor, Activist and Creator)
Pamela is a UK London city veteran, having worked for Investment Banks and Brokerage houses globally for the last 25 years. She is an advocate and thought leader for the advancement, wellness and leadership of women and girls. She is a coach and mentor to senior women in leadership roles within the financial services sector. Pamela is passionate about the education and representation of the younger generation, with specific focus on black girls, and works with schools to organise mentoring, wellness, resilience, and career aspirational events.
Pamela is the current Chair of Women in Listed Derivatives London (WILD) this organisation promotes networking and relationship-building among women within the OTC (Over the Counter) and Listed Derivatives industry through social and educational events. Pamela was voted Financial Times Top 5 Female HERoes Future Leaders 2018 and Brummell's Inspirational Women City Pioneer 2018.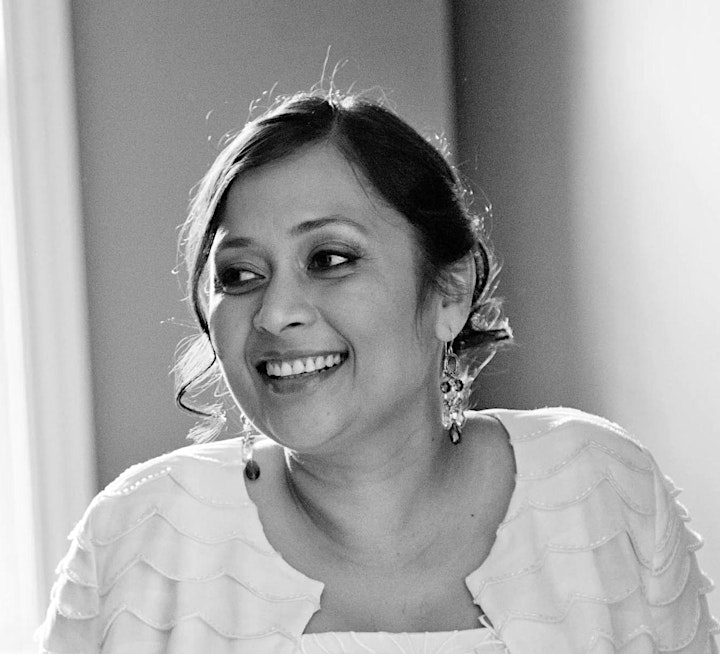 Dr Pragya Agarwal – (Behavioural Scientist, Race Educator & Journalist)
Dr Pragya Agarwal is a behavioural and data scientist, and a freelance journalist. As a Senior Academic in US and UK universities, she has published widely and her publications are on reading lists of leading academic courses across the world. Pragya is the author of SWAY: Unravelling Unconscious Bias published on 2 April 2020 with Bloomsbury in the UK and on 2 June in the USA. Sway has been the Guardian book of the week, and featured as one of the best non-fiction books of 2020 by several publications.
A passionate campaigner for women's rights, and two-time TEDx speaker herself, Pragya has also organised a TEDxWoman event and recently the first ever virtual South Asian Literary Festival. She is the founder of a social enterprise The Art Tiffin. and a research think-tank The 50 Percent Project investigating women's status and rights around the world. Pragya is the winner of the Diverse Wisdom Writing award from Hay House Publishing, and was named as one of the 100 influential women in social enterprise in the UK, and one of 50 people creating change in the UK-India corridor. Pragya has a mini podcast series 'Outside the boxes' where she talks about stereotypes and labels and about talking with our children about race.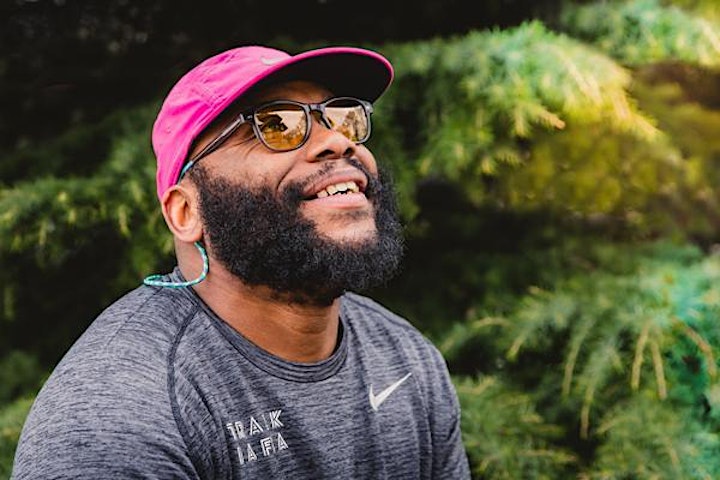 Cory Wharton-Malcolm – (Independent Brand Consultant & Director of Sporting Changes)
Cory Wharton-Malcolm is the founder of London's cult TrackMafia club, host of new Podcast The Tub Hub, one of Nike Running's Head Coaches, Voice-Over-Artist, fitness facilitator, consultant and all-round creative.In 2018 Cory graced the front cover of Runners World magazine and was heralded for changing the world of running with Track Mafia, a social running club for all.
For years Cory has used innovative ways to help build communities through sport and movement. After working in the public sector with local government organisations, authorities and charities, his methods and infectious enthusiasm were noticed and he was asked to be a keynote speaker at The Houses of Parliament and Buckingham Palace. Cory has hosted events and Q&A's all over the world with the likes of Paula Radcliffe, Gold Medallist Dina Asher Smith, Mo Farrah, and Charlotte Purdue, as well as hosting and teaching at many London fitness events including the Hackney Weekender with community partners Badu Sports, Tropical Isles, Julie Adenuga and Clara Amfo. A highlight event was being invited to be a guest on a panel hosted by Highsnobiety magazine exploring the relationship between street culture and running.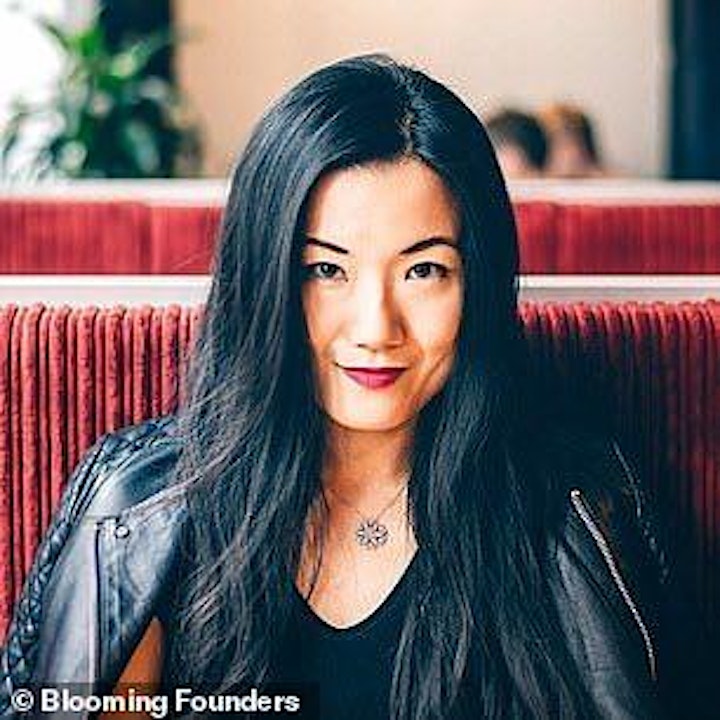 Lu Li – (Founder of Blooming Founders)
Lu Li is a visionary creator with a large amounts of entrepreneurial drive and an international background. She is the founder of Blooming Founders, an acclaimed brand and product ecosystem designed to help early stage female entrepreneurs and diverse teams succeed.
Blooming Founders produces popular business events and runs an award-winning co-working space in London which offers its members to have access to workspace infrastructure and be part of a community in a flexible and affordable way. Blooming Founders also offers fundraising support for selected startups, as well as event and marketing services to corporates and government entities who want to leverage its diverse network. In 2016, Lu has published the book Dear Female Founder which contains 66 personal letters of advice written by female entrepreneurs from 20 countries. It is globally available on Amazon and Kindle. In her previous corporate career, Lu has launched FMCG products for Procter & Gamble across Western Europe and has worked on several consulting projects for McKinsey, BMW and T-Mobile.