After several sexual allegations against the artist, RKelly, and since the broadcast of a new documentary Surviving R Kelly detailing Kelly's sexual and physical abuse against women and underage girls, Lady Gaga breaks her silence.
Gaga has apologised for working with Kelly on the 2013 duet; 'Do What U Want (With My Body)'  and has vowed to remove the record from streaming services.
The song was controversial from the outset and when they were producing it stories about Kelly's personal life had already been widely reported.
Lady Gaga took to social media on Wednesday 9thJanuary 2019 commenting:
"I stand behind these women 100%….As a victim of sexual assault myself, I made both the song and the video at a dark time in my life, my intention was to create something extremely defiant and provocative because I was angry and still hadn't processed the trauma that had occurred in my own life…. The song is called "Do What U Want (With My Body)," I think it's clear how explicitly twisted my thinking was at the time."
I stand by anyone who has ever been the victim of sexual assault: pic.twitter.com/67sz4WpV3i

— Lady Gaga (@ladygaga) January 10, 2019
She said she will not work with Kelly again.
RKelly Allegations
One of the first scandals to break around R Kelly came back in 1994, when the singer, who was 27 at the time, allegedly married his 15-year-old protégée, Aaliyah.
In May of 2002, Kelly was arrested on child pornography charges stemming from images found on a camera during a police raid of his home in Florida. (These charges were dropped when a judge ruled that police didn't have sufficient cause to conduct this raid.)
The child pornography case went to trial in May 2008. Kelly was found not guilty, as neither the young woman – whom Kelly is seen urinating on in the tape – nor her family would testify. Here's a clip of R. Kelly's artist describing watching her 14-year-old niece allegedly getting pee'd on by R. Kelly:
Further allegations also include, in July 2017, a crowd gathered in Chicago as Timothy Savage told the world that he believed his 21-year-old daughter was being "held against her will" as part of an alleged sex cult led by the R&B singer R Kelly.
Robert Sylvester Kelly was born in Chicago in 1967. Raised by a single mother, he was sexually abused starting at age eight, when he was asked to photograph an adult sexual encounter. In his 2012 autobiography Soulacoaster: The Diary of Me, Kelly wrote of being repeatedly raped by an older female family member and sexually abused by an older man in his neighbourhood.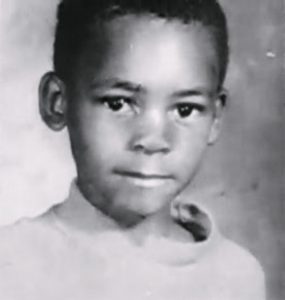 R Kelly denies sexual allegations made against him. The series documentary, Surviving R Kelly, is due to broadcast in the UK on Crime and Investigation UK, from Tuesday, 5 February.