Karren Brady is known for being the first lady in Football after transforming Birmingham Football Club with David Sullivan and selling it for £82 million. She's also seen by the side of Alan Sugar on the ever-popular TV show, 'The Apprentice' but today she has resigned from her role as Chair of Philip's Green company Taveta Investments.
It comes as a surprise since last week Brady was commenting on how she was to remain on the board feeling she 'had a sense of duty' towards other women that worked within his businesses including her daughter who works on the social media content for TopShop.
Green has had a number of sexual allegations made against him by his staff yet he still denies all accusations.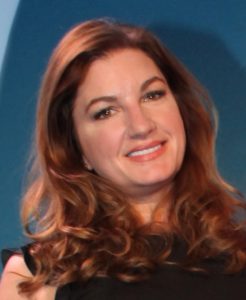 At the time of writing this, we are still yet to hear from Karren Brady as to why she has decided to resign. Sharon Brown, a non-executive director of Taveta Investments has also left the company. Taveta Investments, wish both ladies the best for the future.