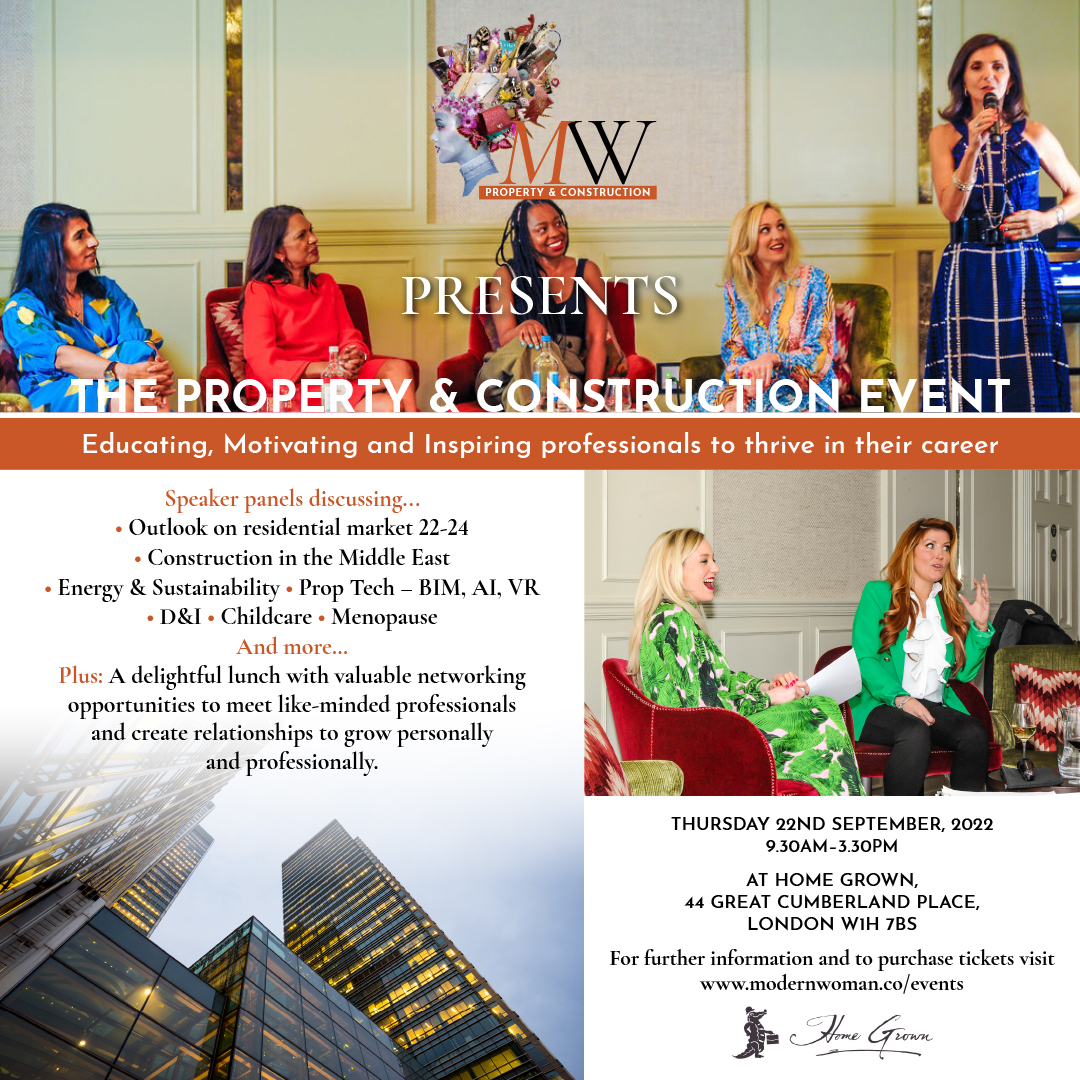 Modern Woman Property & Construction Event – 22nd September
Modern Woman
PRESENTS
The Property and Construction Event
Thursday 22nd September

, 2022
9:30am-3:30pm London time
At: Home Grown, 44 Great Cumberland Place, London, W1H 7BS
(5 mins from Marble Arch station)
✨8 speakers ✨3 panel discussions ✨powerful networking
Coming back with a bang after the summer, we're warming up September with this show-stopping industry event as we host an array of informative and captivating panel discussions around some of the hot topics of property and construction.
We'll also be hosting a delightful lunch with valuable networking opportunities to meet like-minded professionals and create relationships to grow personally and professionally.
.
Agenda for the event:
– 9:30am-10am: Guests arrive / networking
– 10am-12:45pm: Panel Discussions as follows:
10am-10:45am:  Panel 1: Residential outlook – Are we heading for a dip?, What the market is looking like for 22/23, Energy and sustainable living
11am-11:45am: Panel 2: Diversity & Inclusion – Menopause, parenting & childcare, how to find the ideal coach or mentor
12pm-12:45pm Panel 3: The Future of property & construction – Construction in the Middle East & Saudi Arabia, Opportunities for 2030, Prop tech – BIM/AI/VR
– 1pm-3:30pm Lunch, Guest Speaker & Networking as follows:
1pm-1:30pm: Lunch guests arrive, networking & drink on arrival
1:30pm-3:30pm: Sumptuous buffet style lunch alongside networking
Speakers confirmed for this event:
Rana A. Mira – Senior Research Associate- Middle East Research at KnightFrank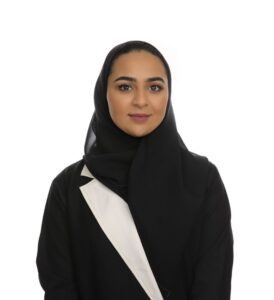 Rana has solid experience in real estate market research, uncovering trends and presenting market insights. She is currently working with Knight Frank in Saudi Arabia, with the focus on commercial, residential, and industrial market research across the regions of KSA.
She holds a Master's Degree in Business Analytics and Decision Sciences from the University of Leeds, UK.
Lesley Roberts – President at UKAA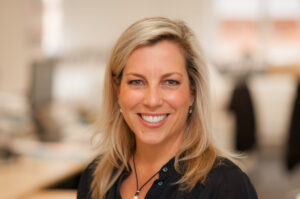 Currently President of the UK Apartment Association (UKAA), the Build to Rent (BTR) representative body, Lesley is a well-known practitioner in the BTR market having been involved from its inception in the UK and over the last decade has been influential in its successful evolution to the sought after asset class we see today.  Lesley has brought her sharp-end experience to the British Property Federation (BPF), Urban Land Institute (ULI) and UKAA having 17+ years experience leading residential operations and establishing successful teams. Lesley has toured the US multiple times studying their multi-family model, authored content of the ULI's second edition of 'Build to Rent Guide', appeared as an Expert Witness and more recently led the concept, creation and launch of the UKAA's Best Practice Guide.
Latterly, Lesley was Executive Director and Partner at Allsop, with responsibility for operational management & letting for institutional landlords as well as advising developers and investors on product design, strategic asset management and the customer journey. She was instrumental in pooling best practice across the industry when faced with the challenge of managing rental homes through the pandemic. Her award winning leadership, strategic approach and delivery has been recognised by Property Week, EG and Homeviews several times over. During her tenure, Lesley also sat on the Allsop Operations Board, chaired the Risk Committee and led on ESG.
Prior to her six years at Allsop , Lesley was a Director of Pinnacle Group, Director at Young Group and before living in the UK worked in mining, shipping and heavy industry sectors in Australia specialising in stakeholder relations, media and community engagement.
Lesley is an active industry spokesperson, mentor, member of Women in Property, supporter of Women on Boards and Real Estate Balance as well as an advocate for diversity and inclusion in the workplace. She recently stood down as Chair of Soho Housing Association after a nine year term.
Julia Skeete – Senior Associate Principal at Skidmore Owings & Merrill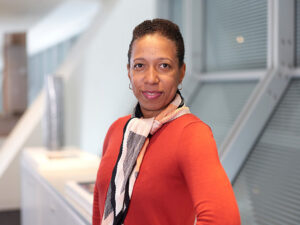 Julia's role as Senior Associate Principal is significant for the London office as she leads the research on new technologies, products, and materials that develop firmwide standards and specifications.
She also has an important role in sharing the lessons learned within different offices and in reaching out to industry groups for presentations and discussions between offices – collaborating in the creation of a network promoting the sharing of knowledge, expertise and databases among all SOM offices.
Currently, Julia is the Project Manager and Executive Member of an SOM joint venture, leading the most high profile international project in the London office for the new building and refurbishment of heritage buildings at the United Nations of Geneva – Palais des Nations.
Julia leads several internal committees at SOM including the Equity Design Lab, a group within SOM founded in 2020 that seeks to help SOM deliver equitable, healthy + resilient built environment where communities thrive; A mentoring program for BIPOC students set up by the SOM Foundation in the wake of George Floyd's death; Co-chair for the London office's branch of the Women's Initiative, a community that challenges the barrier of gender equity and fostering the retention and growth of women to create a sustainable workplace that reflects and enhances the built environment; and an employee advocacy group, TEDD (Talent, Equity, Diversity, and Development), a team of leaders who focus on how to build equitable opportunities within the firm and beyond.
Julia was previously featured in the AJ100 Women in Architecture spread that highlighted the up and coming architects, their roles within the industry and crucially the well being and work life balance being promoted with her role as both a woman and a mother leading in the built industry. In 2022, Julia was a judge for the Women in Construction and Engineering (WICE) and also a finalist for the Project Management category in 2019
Patrick Bullick – Owner and Managing director at Stanley Property London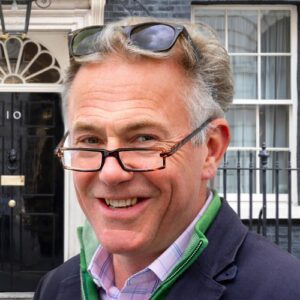 After a brief stint at a private clients stockbroking firm in the late eighties, Patrick fell backwards into the Lettings side of Estate Agency in 1989. He ran the lettings departments of various Estate Agency firms and part owned Humberts London Residential, before he bought Angela Stanley & Co in 2004 and re-branded it as STANLEY Chelsea. In 2021, he rebranded again to STANLEY PROPERTY LONDON.
STANLEY PROPERTY LONDON has strong Sales & Lettings teams. They tend to have long term relationships with clients and he feels like he has come full circle in his career as it is a similar sort of relationship to that which a private clients stockbroker has with their clients. Patrick holds strong views on the politics and economics of the property industry.
Leah Robson – Director at Your Energy Your Way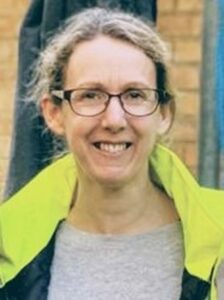 Leah is Director of whole house renewables company Your Energy Your Way.  She has a 10 year track record in the successful installation of renewable energy solutions including ground source and air source heat pumps, solar PV, solar thermal, EV chargers and batteries.  Building on the foundation of this work, she wants to be part of moving the construction industry towards better gender equality and helping the move towards cleaner energy.
Her career spanning 20 years has included a wide range of experience in technical projects both in IT with Accenture and latterly in renewables and includes obtaining an MSc in Corporate Governance and Business Ethics.  She is also Chair of Directors of MaidEnergy Coop, a local renewable energy society, created to support the growth of renewable, locally generated energy in Maidenhead, Windsor, Egham, Staines and the surrounding area.
Katie Hodson – Partner and head of employment at SAS Daniels LLP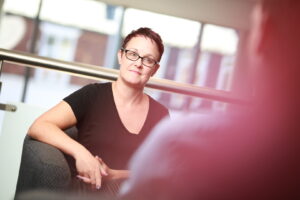 Katie Hodson is partner and head of employment at full service, north west law Firm SAS Daniels LLP – jointly heading up the Stockport office. Katie has worked in the legal industry for more than 27 years, 14 years as a legal secretary and 13 years in employment law. Having not travelled through the normal route to being an adviser, Katie believes that she has gained a wealth of experience in getting there in her own way.
At SAS Daniels, Katie specialises in contracts of employment, policies and procedures and employment status. She also advises on employment law issues including redundancy situations, re-organisations, apprentices, TUPE and disciplinary and grievance issues.
Katie was named as a Next Generation Partner in prestigious legal directory Legal 500 2022.
Rachel Birchmore – Leadership coach specialising in the built environment and founder of AreBe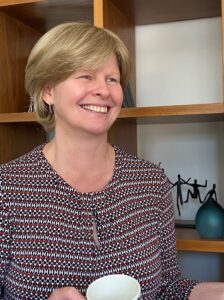 Rachel is a coach who works almost exclusively with existing and future leaders across the built environment. Her clients come to coaching for a variety of reasons. Mid-career professionals are often seeking support in new more senior roles, want to develop their confidence, or they're at a crossroads deciding on next steps. Business owners tend to be seeking a thinking partner to help them get clarity over direction and plans and then work with them to guide the development of their business. Principals of organisations are often looking for support to develop particular aspects of leadership such as communication, motivating teams or business development, or they're thinking about what's next for them and their teams.
Rachel also co-designs and co-delivers with another coach, Louise Rodgers, bespoke leadership development programmes for groups of first time, mid-career and senior managers (Step Up programmes). She is often appointed by principals of organisations to support the development of their next generation of leaders or to work with the board to improve effectiveness. Rachel and Louise also co-host the leadership podcast Coaches On The Couch.
Rachel is a qualified business and leadership coach and is accredited with The International Coaching Federation. She has over 25 years' experience of leading teams, business development and strategic consulting and leadership coaching with architects, engineers, surveyors and other professionals in the sector. You can find out more about Rachel on LinkedIn or at www.AreBe.co.uk
Who will I meet?
This event is perfectly suited to those that are mid-career to senior level professionals including business owners or those in C-Suite and managerial positions.
Whilst the content for this event is property & construction focused, individuals from other industries are welcome to join.
We also welcome all genders to join our events to support our initiative in empowering women in the workplace.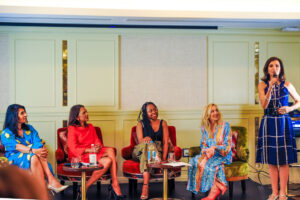 What our guests had to say about our previous P&C event:
'The calibre of your event – both in terms of venue/cost/speakers and attendees was top notch – It has been literally years (thanks covid!!!) since I have attended any kind of networking event and it was such an enjoyable experience – thank you'
'Can I just say yesterday was an awesome event and it was your staff and yourself that made it such a success'
'The event was great and extremely enjoyable. I would definitely be keen on joining similar events in the future.'
About the venue Home Grown:
Home Grown is a private members' club that provides entrepreneurial pioneers with unique resources to unlock the true value of their business potential. It is a global community of experienced  entrepreneurs, sophisticated investors and trusted advisors. Home Grown also features fabulous bedrooms designed by Russell Sage Studio, a bar and a restaurant with a focus on seasonal, locally sourced ingredients from independent premium suppliers.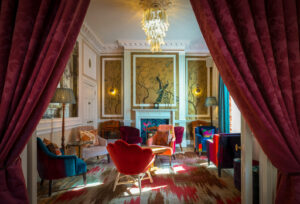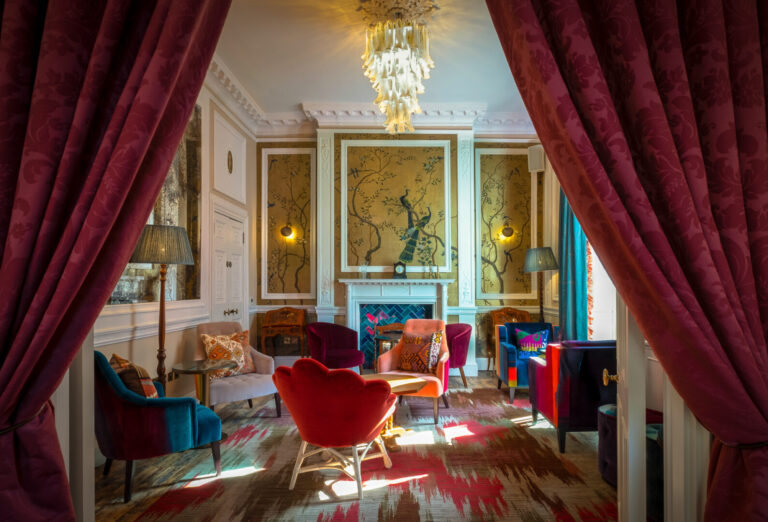 Tickets:
Full day pass: £80 (includes access to the event from 9:30am-3:30pm including all panel discussions, teas, coffees and light refreshments and lunch meal and drink on arrival)
Half day pass: £48 (Entrance from 9:30am-12:45pm including all panel discussions, teas, coffees & light refreshments)
Lunch only: £59.95 per person (Entrance from 1pm-3:30pm including a delicious lunch and drink on arrival)
*Modern Woman Sapphire & Emerald Members Discount: 20% off* please login to retrieve your discount upon checkout.
*NB Covid-19 Disclaimer*
The safety and wellbeing of all our guests is our priority and this event will be hosted in-line with Covid-19 government guidelines.
If this event needs to be postponed then tickets will be transferable to a later date or refunded.
Next Event
Date

Oct 03 2023

Time

12:00 pm - 1:00 pm