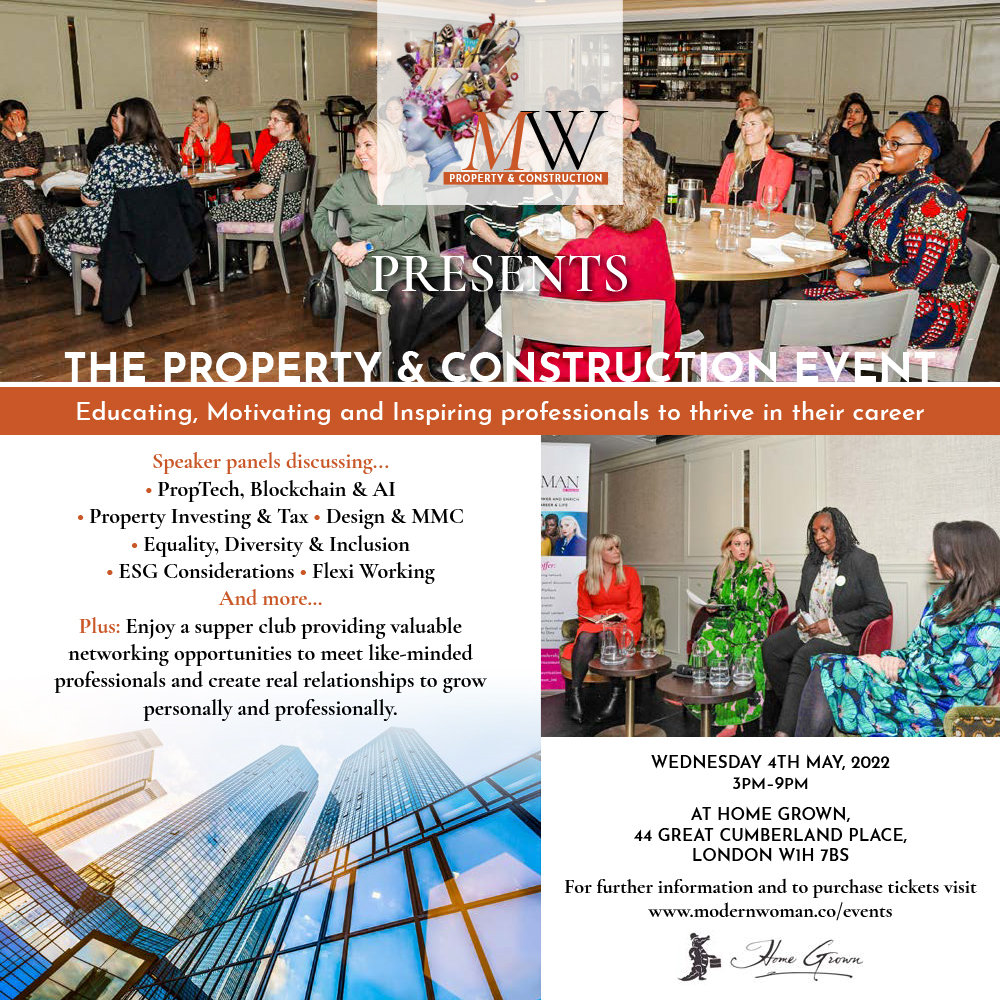 Modern Woman Property & Construction Event – 4th May
Modern Woman
PRESENTS
The Property and Construction Event
Wednesday 4th May

, 2022
3pm-9pm London time
At: Home Grown, 44 Great Cumberland Place, London, W1H 7BS
(5 mins from Marble Arch station)
Step into construction week with our show-stopping industry event as we host an array of informative and captivating panel discussions to educate, motivate and inspire like-minded professionals as we bring to light the challenges, opportunities, and trending topics of the Property & Construction Industry, both present and future.
We'll also be hosting a delicious supper club providing valuable networking opportunities to create meaningful relationships to grow personally and professionally.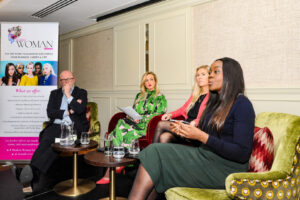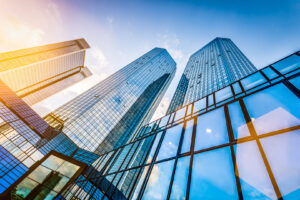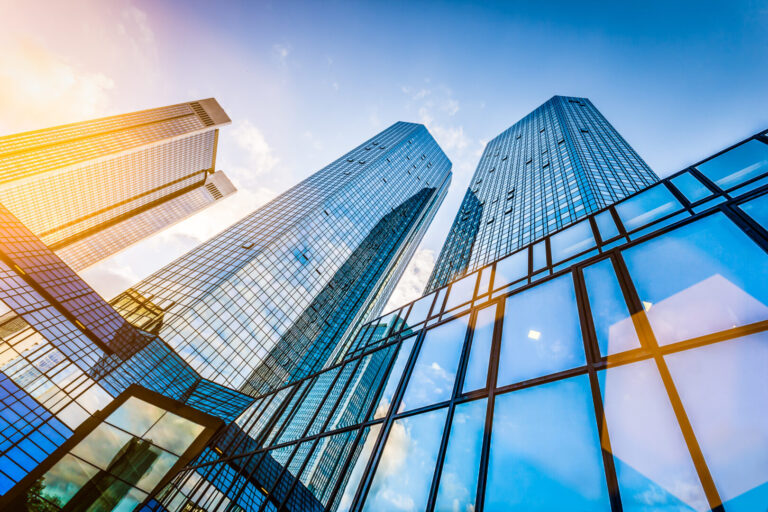 Agenda for the event:
– 3pm-3:30pm: Networking, teas, coffees and light refreshments
– 3:30pm-6pm: Panel Discussions as follows:
3:30pm-4:15pm:  Panel 1: Prop Tech & MMC – Future tech, blockchain, AI, seizing opps through tech
4:25-5:10pm: Panel 2:  Championing ED&I at work – Gender pay-gap, flexi working, return to work, neurodiversity & using your voice in a male dominated industry
5:15-6:00pm Panel 3: The future of Real Estate & Construction industries – ESG considerations, finance and tax breaks & creating modern communities
– 6pm-9pm: Supper Club, Guest Speaker & Networking as follows:
6pm-6:45pm: Evening guests arrive, networking & drink on arrival
6:45pm-7:30pm: Sumptuous 2-course sit-down meal
7:30-9:00pm- Further networking, drinks and close
Speakers confirmed for the event:
Sandi Rhys Jones OBE – Vice President at The Chartered Institute of Building (CIOB)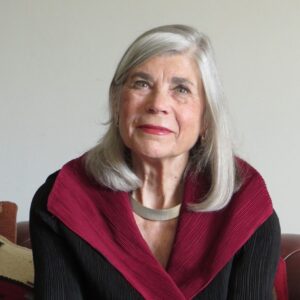 Sandi Rhys Jones began her career in construction, property and engineering as a journalist, working for a variety of technical organisations before forming her management and marketing business. She has worked for contractors, consultants, suppliers, representative organisations and government, both in the UK and overseas. An advocate for construction and its contribution to society – housing, workplaces, infrastructure – Sandi brings her experience both as employer and non-executive director to help organisations find innovative ways to improve performance and develop new business, including market and customer research, staff recruitment and retention, culture change, talent management and public and political engagement.
She developed and delivers a cross-disciplinary national mentoring programme at Women in Property and leads on Public Affairs, representing the organisation on two All Party Parliamentary Groups. She was appointed OBE in 1998 for her work in promoting women in construction. Sandi is a Fellow of the Chartered Institute of Building, a Fellow of the Women's Engineering Society and trained as a mediator after completing an MSc in Construction law.
Sandi will take office as CIOB President in 2023.
Ami Kotecha, Bsc.Econ. LSE, M.Phil. Cantab, FRSA – Co-Founder and Head of Technology & Venture Investments, Amro Partners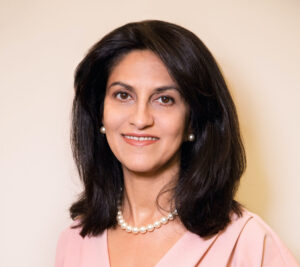 Ami is a Co-Founder at Amro Partners, a real estate and technology investments company. In her current role, she leads Amro's technology and venture investments team that is focused on data-driven solutions for decarbonisation and financial inclusion in the built environment sector. Ami is also responsible for steering Amro's commitment to ESG as a core value driver for investment decisions, corporate culture, and customer servicing. During her previous leadership roles at Amro, Ami led multi-disciplinary teams through digital transformation processes and initiated early adoption of technology for sustainable design and development of large-scale multi-family residential and PBSA projects.
Ami is a Fellow of the Royal Society of Arts, Board Director at the UK Proptech Association, Director of London School of Economics' Venture Advisory Board, Chair of the ESG & Sustainability Forum at the Cambridge University Land Society, Co-Chair of the ULI UK Innovation Product Council, and a Trustee at AgeUK HHB.  Ami is also involved with the RICS' EPC standards working group.
Sapphire Gray- Founder & CEO Savvy Women Group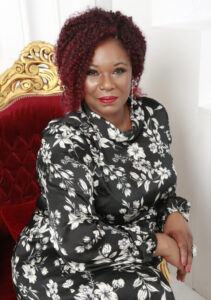 Sapphire Gray is an award-winning property investment and business coach expert for women, with over 25 years' experience in this area. Sapphire started her career as a finance broker and later transitioned into property investment & became a business coach. Sapphire has over 19 certified qualifications and she has won over 14 awards, including; America's Premier Experts Award –for content of Consumers and Journalists; National Academy of Best-Selling Authors; BeMogal- One of the most Influential and Inspirational Black Entrepreneurs in Britain today; Top 50 business consultant Enterprise nation leadership award; Top 50 Influential African & Afro-Caribbean Leaders in the UK, Winner of GRIT award by GTeX. She is also a bestselling author. Sapphire Helps Busy Professional Women become more financially independent, by empowering them to build additional revenue via investing in property, which allows them to have control of their financial future.
Lanre Gbolade – Co-Founder at Gbolade Design Studio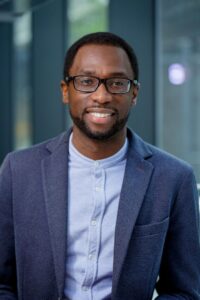 Lanre Gbolade is the Co-founder of Gbolade Design Studio, an architectural design practice, and a Client Innovation Lead at L&Q; one of the largest Housing Associations in the UK . He is a forward thinking professional with extensive knowledge in architectural design, engineering and construction design management. With a passion for leading diverse, multi-disciplinary design teams using collaborative working methodologies, he is focused on transforming building design and delivery through adoption and integration of sustainable practices, MMC and DfMA processes.
He currently sits on the Design South East and Oxford Design Review Panels, and is a member of the Construction Leadership Council Manufacturing Group, with a particular interest in promoting design quality, standardisation, capacity building and industry collaboration. He is a Board Director and Trustee of Build Studios, a registered Charity focused on inspiring the next generation about the built environment through collaboration and learning, as well as being a Part 3 Examiner at the Newcastle University School of Architecture, Planning and Landscape.
In 2017 Lanre was elected to the RIBA Council for London Region for a three year term, as well as serving on the RIBA Practice and Profession Committee until 2021.
Oona Collins –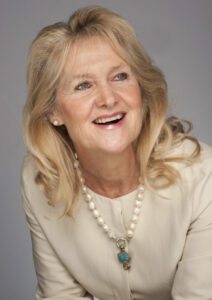 Oona Collins, is a leadership coach who works with ambitious leaders of global organisations, entrepreneurs and SME founders who want to influence and motivate their teams and grow their businesses. Oona is the founder of Potential Plus International, a leadership development consultancy which she set up in 2001 and has coached over 30 different nationalities. Her clients have included Knight Frank, LaSalle, Legal & General, Peel, Virgin Atlantic and AON, among many others. She works both with executives looking to advance their careers, as well as with leadership teams within organisations on how to support the growth of people within their businesses.
Before setting up her consultancy, Oona had a 15 year career in the property industry, both in the UK and Asia, working with developers and multi-national agencies.
Teresa Lee – Vice President at Round Hill Ventures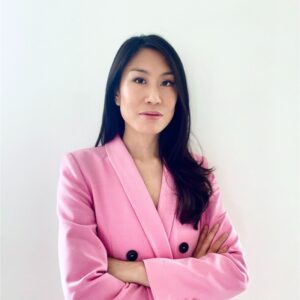 Teresa is the VP of Strategic Engagement and focuses on driving innovation in LPs and connecting them with portfolio companies.  She is particularly passionate about hospitality and sustainability start-ups.
Prior to joining RHV, Teresa led London operations at a unicorn hospitality proptech, Sonder.  She also has prior experience as a strategy consultant at the Boston Consulting Group as well as a real estate advisory firm.
Teresa has an MBA from Columbia Business School, with specialisations in strategy and real estate, and a BS in Hotel Administration from Cornell University, with a minor in real estate.
Gill Parker –  CEO of BDG Architecture + Design 

Gill Parker is CEO of BDG, an international award winning creative transformation company that specialises in the workplace. Gill has worked with a world class client portfolio of projects around the globe. During her tenure BDG has won numerous industry accolades including the prestigious BCO 'Best of the Best' award for PwC in 2004, two BCO Innovation awards for Sky and WPP and, most recently, BCO London workplace fit out award for Dojo.
Gill is ardent in her support of gender equality in the design industry, and her own studio has a 40:60 split in favour of women. She also believes in playing an active role in CSR and has recently served as a Director of Heart of City and Chair of Trustees for the Whitechapel Mission.
Erica Carras, IMaPS, AIIRSM, MCCPS  – Risk Management and Compliance Consultant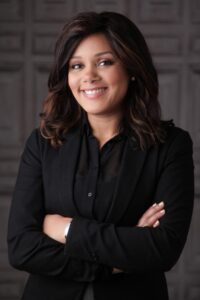 During Erica's career spanning over 20 years in health and safety, she has specialised in risk mitigation consultancy; working with a number of Boards of Directors and cross-sectors on implementing safety governance within large and diverse organisations. She has technical knowledge of the construction industry, working on new construction, refurbishment, repairs and maintenance contracts. Erica exercises CDM 2015 with a drive to ensure that designers are considering Health and Safety in the early stages of any project which is linked to our approach to the RIBA plan of work. Erica is an Incorporated Member of the Association for Project Safety (IMaPS) and Associate Member of the International Institute of Risk and Safety Management (AIIRSM) and has been instrumental is setting strategies for delivering compliance on behalf of clients and designers for CDM 2015. Erica is also the former Chair of the Board for WISH (Women in Social Housing).
Anna Beckett – Associate Structural Engineer at Webb Yates Engineers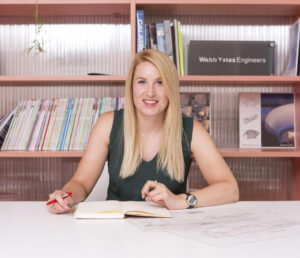 Anna is a Chartered Structural Engineer with over 10 years of experience on a wide range of projects.
Since joining Webb Yates Engineers in 2011 Anna has worked on projects including work at both Heathrow and Gatwick Airports as well as residential refurbishments, temporary structures, and arts projects. She approaches engineering problems with a creative mind-set and a keen attention to detail and enjoys working collaboratively with the design team to find solutions.
Anna is a GLA Enterprise Advisor, working with schools to help develop their careers programmes. She has previously volunteered as a STEM ambassador, lectured for Oxford Brooks School of Architecture department and tutored architecture students at the University of Kent. She is a member of the company's in-house climate action taskforce, The Planeteers, and a regular columnist for BD Magazine.
Joanna Tasker – Strategic Consultant and Business Advisor to Traditional and Tech Companies.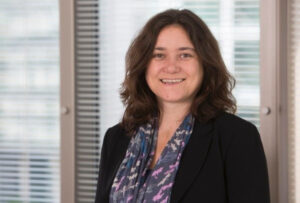 Joanna's day to day roles see her as a strategic board level business advisor supporting organisations with business growth strategies and opportunities across the Technology; Education and Built Environment sectors.Listed on the Department for Trade investment directory, Jo acts as advisor to international PropTech and EdTech companies coming into the UK.
Recently she co-founded social enterprise Community Coworking Ltd – enabling affordable, accessible coworking spaces, co-designed with local communities regenerating high streets from the bottom up.
Under the brand Discovering Technology –  innovation projects are developed with traditional organisations in the Built Environment, bringing them together with tech start-ups and SMEs for co-creation programmes.
Leading part of the Tech London Advocate/Global Tech Advocate community, Joanna co-lead's TLA PropTech & TLA Education working groups; Board member TLA Women in Tech; Advisory board TLA Young Entrepreneurs; TLA Covid19 business support and HP Global Tech Advocate.
Joanna is passionate about the development of the Next Generations of industry professionals. Spare time is given to a wide number of STEM initiatives, tech working groups, start-ups & individuals who share the same passion in driving youth engagement, diversity and the teaching of life-skills to best position young people for existing & future jobs & careers.
Moderator confirmed for event: 
Rose Marshall – Associate Director at ING Media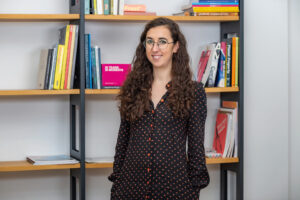 Rose Marshall is an Associate Director at ING Media. With over ten years' experience in built environment communications, she works with a number of influential organisations across the industry, from listed property developers to leading architecture practices. She helps organisations to maximise their marketing and PR activity, and ultimately, better tell their stories. Rose has worked on several industry-leading publications, such as the Housing Design Handbook, and been involved in campaigns related to housing quality. She is also a judge for the AJ Architecture Awards and a Community Assessor for the Civic Trust Awards.
Rose will be moderating our Future of Real estate and Construction panel.
Who will I meet?
This event is perfectly suited to those that are mid-career to senior level professionals including business owners or those in C-Suite and managerial positions.
Whilst the content for this event is property & construction focused, individuals from other industries are welcome to join.
We also welcome all genders to join our events to support our initiative in empowering women in the workplace.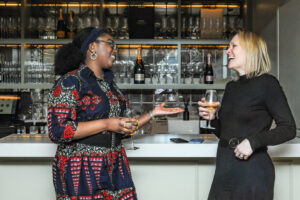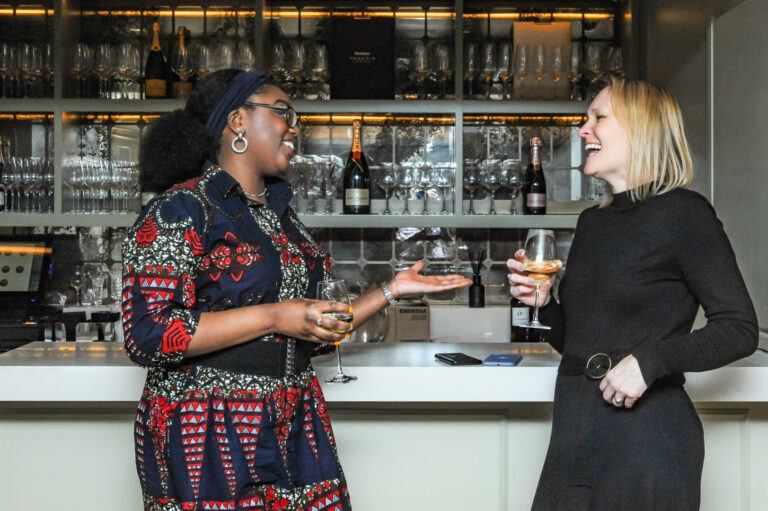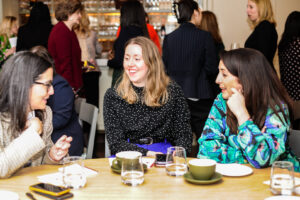 What our guests had to say about our previous P&C event:
'The calibre of your event – both in terms of venue/cost/speakers and attendees was top notch – It has been literally years (thanks covid!!!) since I have attended any kind of networking event and it was such an enjoyable experience – thank you'
'Can I just say yesterday was an awesome event and it was your staff and yourself that made it such a success'
'The event was great and extremely enjoyable. I would definitely be keen on joining similar events in the future.'
About the venue Home Grown:
Home Grown is a private members' club that provides entrepreneurial pioneers with unique resources to unlock the true value of their business potential. It is a global community of experienced  entrepreneurs, sophisticated investors and trusted advisors. Home Grown also features fabulous bedrooms designed by Russell Sage Studio, a bar and a restaurant with a focus on seasonal, locally sourced ingredients from independent premium suppliers.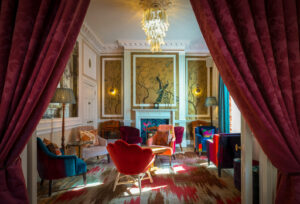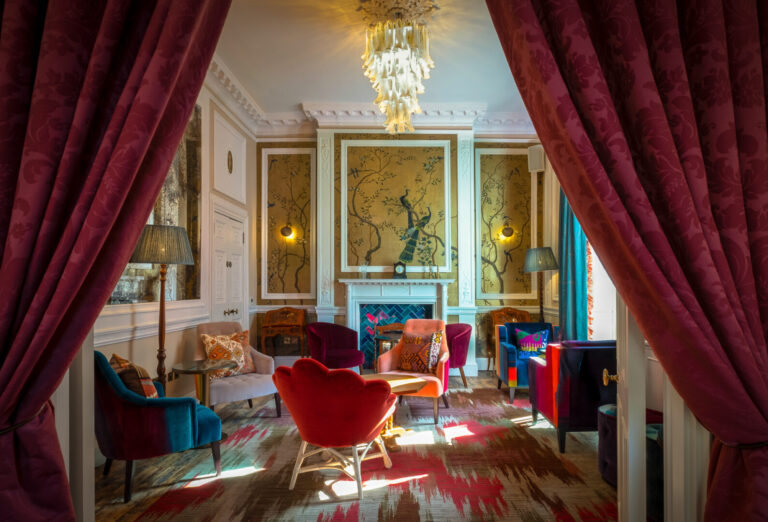 Tickets:
Full day pass: £80 (includes access to the event from 3pm-9pm including all panel discussions, teas, coffees and light refreshments and supper club with a 2-course meal and drink on arrival)
Half day pass: £45 (Entrance from 3pm-6pm including all panel discussions, teas, coffees & light refreshments)
Supper Club only: £59.50 per person (Entrance from 6pm-9pm including a 2-course delicious meal and drink on arrival)
*Modern Woman Sapphire & Emerald Members Discount: 15% off* please login to retrieve your discount upon checkout.
*NB Covid-19 Disclaimer*
The safety and wellbeing of all our guests is our priority and this event will be hosted in-line with Covid-19 government guidelines.
If this event needs to be postponed then tickets will be transferable to a later date or refunded.