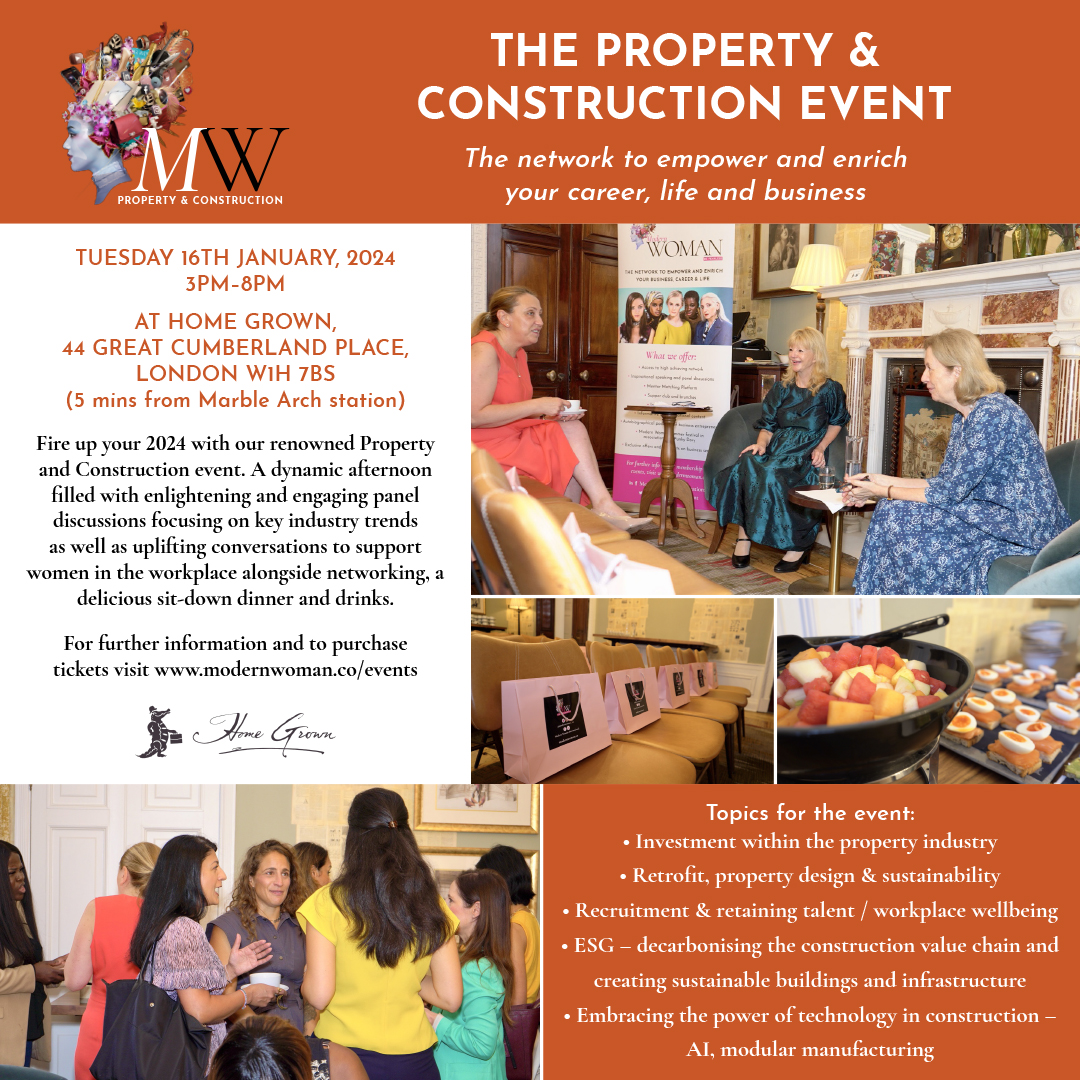 Modern Woman Property & Construction Event – 16th January
The Property and Construction Event
Tuesday 16th January 2024
3pm-8pm London time
At: Home Grown, 44 Great Cumberland Place, London, W1H 7BS
(5 mins from Marble Arch station)
✨7 SPEAKERS ✨PANEL DISCUSSIONS✨FRUITFUL NETWORKING
Jumpstart the year ahead with our acclaimed Property and Construction event, featuring a dynamic afternoon filled with enlightening and engaging panel discussions focused on the key trends in property and construction for 2023.
Additionally, we're excited to host a delectable supper club featuring an inspirational guest speaker. This event offers valuable networking opportunities to connect with fellow professionals who share your interests, fostering personal and professional growth through meaningful relationships.


Thank you to Barnes Law for sponsoring this event.
Topics for the event:
Investment within the property industry
Property market forecast
How technology is evolving in property design
ESG – decarbonising the construction value chain and creating sustainable buildings and infrastructure
Embracing the power of technology in construction – AI, modular manufacturing
Recruitment & retaining talent / workplace wellbeing
Speakers confirmed for this event:
Yulia Barnes – Managing Director at Barnes Law Associates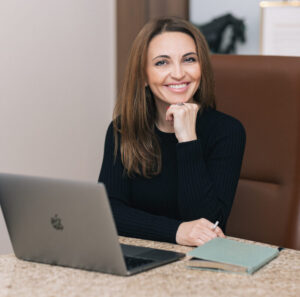 Yulia Barnes is the Founder and Managing Partner of Barnes Law, a boutique firm located in
Mayfair, London which specialises in commercial and corporate law. Having commenced her career at a large international magic circle firm, Yulia boasts an impressive track record in the sector – having held General Counsel roles and headed up the dispute resolution department for a regional law firm before launching her own boutique consultancy in 2019.
Since this time, Barnes Law has evolved into a leading commercial and corporate law practice, which prides itself on working closely with businesses of all sizes – from multi-national corporations through to ambitious and fast-growing start-ups.
With a wealth of experience in supporting serial entrepreneurs, high-net-worth individuals, property investors and large corporations looking to enter the UK market, Yulia prides herself on her commercially astute approach and capability to truly immerse herself within any business to overcome challenges and help achieve strategic objectives.
As such, she has established an unrivalled and trusted reputation amongst her growing client base and boasts a unique ability to combine knowledge and professionalism with a personal touch to ensure the best outcome and result.
Now focused on ensuring Barnes Law becomes a leading name in commercial and corporate law, Yulia is committed to attracting and nurturing the very best legal talent, underpinned by an energetic, driven, and passionate work environment.
Barbara Akinkunmi – Design Management Specialist, Founder of Girls Under Construction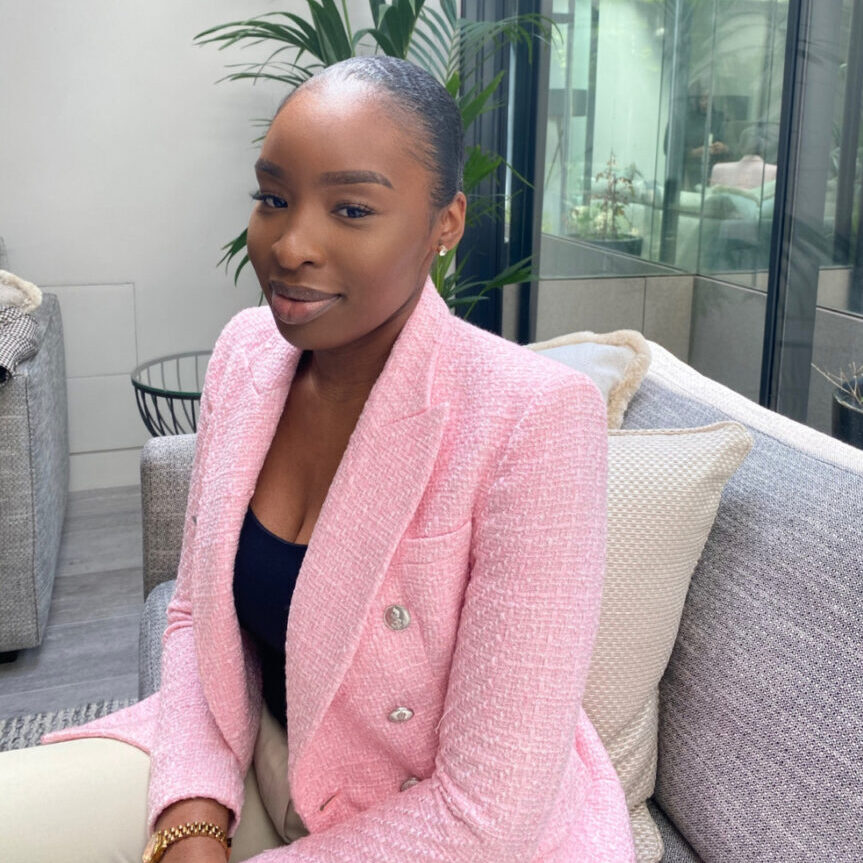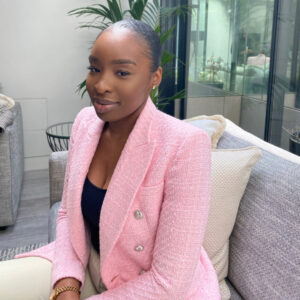 Barbara is a 27-year-old Design Management specialist in the Construction Industry whose interests lie within Social/Affordable Housing and how related issues are resolved through Community & Urban Regeneration Housing projects Globally. As an advocate for young people, she writes various freelance articles on such topics and other industry issues relating to young people (As seen in Housebuilder Media).
Barbara is also passionate about inspiring and motivating young women to consider careers within the Construction Industry. With this passion she created Girls Under Construction (GUC) in 2021 as a relatable online platform to bridge the gap between young diverse women and the Construction Industry. This has evolved into a social enterprise and support system for its growing community network of students, graduates and working professionals from different social & ethnic backgrounds.
Dan Ringelstein – Director, Cities, Planning & Design | Master Planning & Urban Design, Arup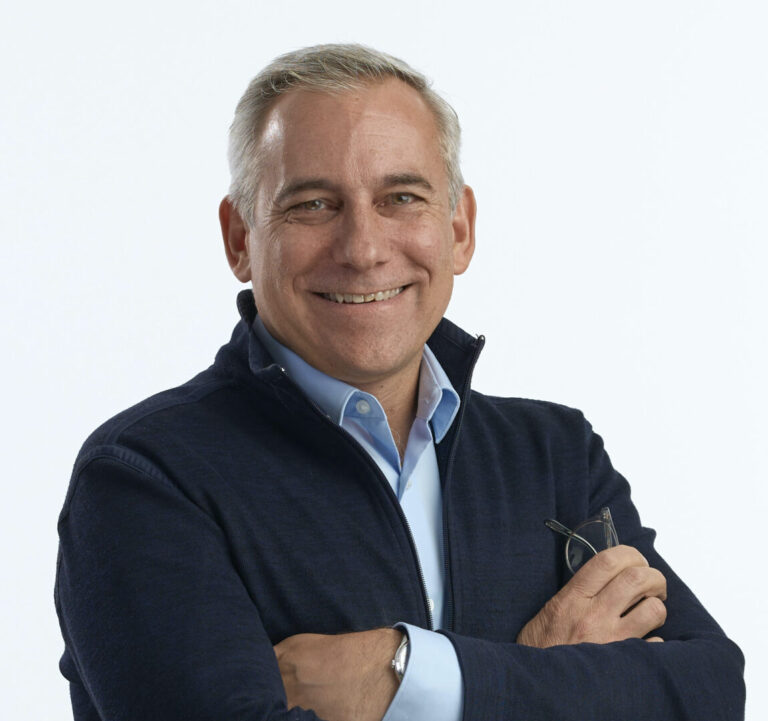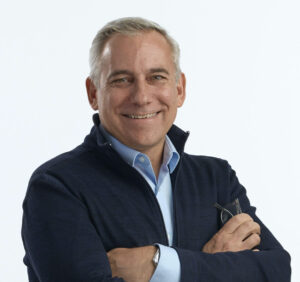 Dan brings a unique perspective to his many accomplishments in urban environments around the world. As an architect, urban designer and city planner, he is interested in the physical characteristics of a place and how planning, urban design, urban infrastructure, landscape design and architecture can create a positive public environment. This is evident in the strong role he has played in realising complex projects of significant magnitude through collaborative planning, design and delivery across 30+ Years.
Prior to joining Arup in 2022, Dan was the leader of the City Design Practice at Skidmore, Owings & Merrill (SOM) based in London.  There, Dan directed projects which focussed on the urban transformation of our cities. He had also guided the urban strategy of many architectural projects delivered by the London office of SOM.
Dan has extensive experience working across differing cultures and contexts throughout the world. Collaborating closely within a multi-disciplinary team, he is able to guide the development of city designs with public and private sector clients and specialist experts. His urban design and planning skills include a strong ability to work in concert with regional authorities, city officials, public and private institutions, developers, specialist consultants and individual communities to deliver long-term visions as well as short term 'wins'.
Dan has been a long-standing member of the Urban Land Institute (ULI) over the length of his career, joining first as a member in the US, and then in the UK and Europe.  From 2019 to 2023, Dan has been the Co-chair of the European Urban Regeneration Council at ULI.
Uma Rajah – CEO and Co-Founder of CapitalRise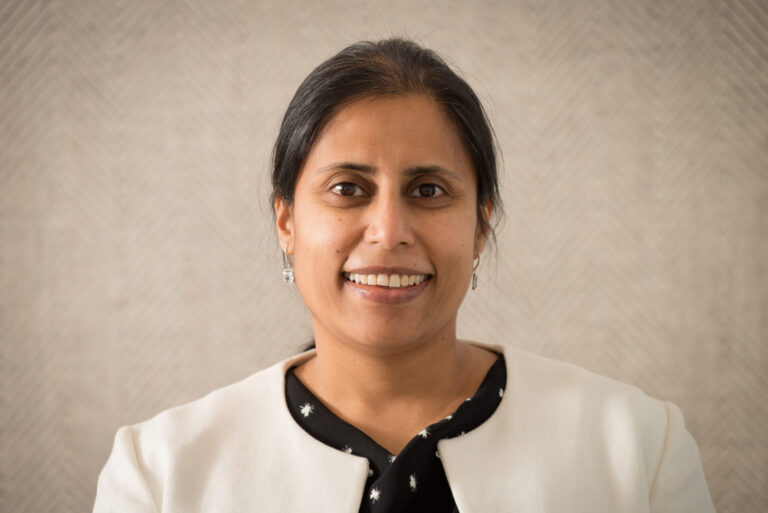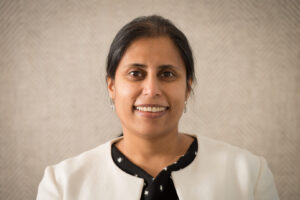 Uma Rajah is CEO and Co-Founder of leading prime property finance firm, CapitalRise.
Uma has 16 years of experience across SME, consumer, credit and real estate finance companies, as well as founding several FinTech lending platforms.
An exceptional role model who has broken down barriers to establish herself as a leader in the property finance sector, Uma has steered CapitalRise since its inception in 2016. Under her leadership, the firm has recently seen 76% growth in AUM in the past 2 years.
Uma holds a Master's degree in Engineering from Cambridge University and an MBA from INSEAD Business School.
Callum Board – REdirect Consulting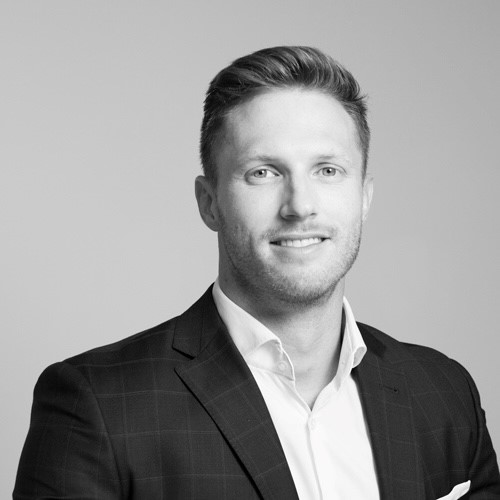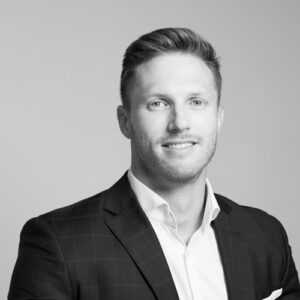 Callum has worked in the property industry for owners, operators, and institutional investment firms for 10+ years, developing integrated commercial opportunities that embrace physical, digital and emerging platforms, with the ultimate intension of achieving sustainable income growth for a business and their clients.
Callum is the Client Success Director for REdirect Consulting. In his role, he leads the sales efforts globally, working with real estate companies worldwide to choose, implement and optimise their real estate process through technology. From institutional investment firms to local independent owners, REdirect takes an advocate's approach to consulting while partnering with clients to craft and implement solutions that carefully match their business objectives and budget requirements.
Amy Stanbridge – General Counsel and Company Secretary, Henry Boot PLC, Director, Henry Boot Construction Limited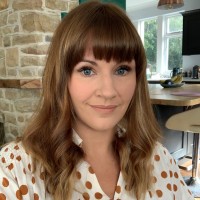 Amy qualified as a solicitor in 2006 and as a Chartered Secretary in 2019. She is an experienced lawyer with a demonstrated history of working in-house in the public sector and real estate/construction industry. With a broad range of expertise across contract and commercial law and practice, construction matters, corporate governance and compliance matters, Amy has worked at Henry Boot PLC since 2014, becoming Company Secretary in 2018 and General Counsel in 2021, leading the legal, governance and insurance teams for Henry Boot PLC. She sponsors and oversees Henry Boot's approach to Responsible Business (ESG) particularly through her role on Henry Boot's Executive Committee, as well as providing operational and strategic support across the business.
She was appointed to the Board of Henry Boot Construction Limited in 2023, with a mandate to assist in driving the business forwards and provide a focus on people, social value, environmental issues and governance, as well as championing progressive sector initiatives that are close to her heart, in particular greater diversity in the construction industry.
Lorraine Thomas – Award-winning Property developer, mentor and Socially conscious landlord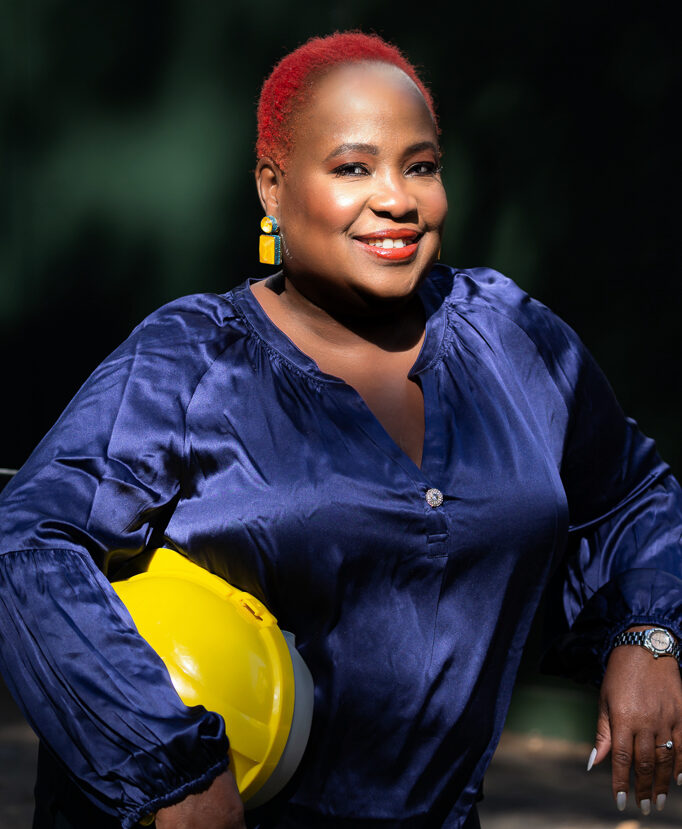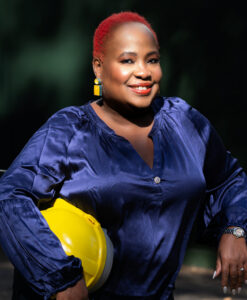 Lorraine Thomas is an award-winning property developer, mentor, and socially conscious landlord.  She is an outspoken advocate who believes in property with purpose and people before profit. A giant thinking, risk-taking visionary who's shaking up the sector and has become a sought-after voice. Lorraine learnt the hard way about successful property development/investment and now mentors budding developers through that journey.
Taking a leap from her career in business development for the legal sector, in 2016 call it serendipity, Lorraine landed a part-time role procuring rental properties for disadvantaged young adults, then started buying and developing properties, renting to the high-risk and vulnerable tenant sector.
She's on a mission to create a new breed of socially conscious landlord who combines commercial savviness with a social conscience.
Now an accomplished and successful developer driving projects ground up ranging from £200k to £3.2m.  Her story is real. She's gone from a humble £62.50 pw as a Carer for her dad to a substantial and growing portfolio.
https://www.linkedin.com/in/lorrainethomasview/
https://www.instagram.com/view_from_my_window__/
Who will I meet?
This event is perfectly suited to those that are mid-career to senior level professionals including business owners or those in C-Suite and managerial positions.
Whilst the content for this event is property & construction focused, individuals from other industries are welcome to join.
We also welcome all genders to join our events to support our initiative in empowering women in the workplace.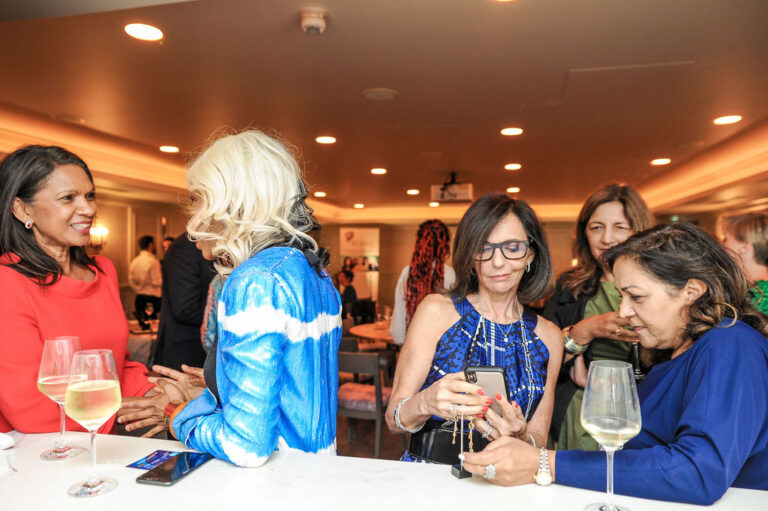 What our guests had to say about our previous P&C events:
'The calibre of your event – both in terms of venue/cost/speakers and attendees was top notch – It has been literally years (thanks covid!!!) since I have attended any kind of networking event and it was such an enjoyable experience – thank you'
'Can I just say yesterday was an awesome event and it was your staff and yourself that made it such a success'
'The event was great and extremely enjoyable. I would definitely be keen on joining similar events in the future.'
About Barnes Law:
Barnes Law are a boutique commercial law firm based in the heart of Mayfair. They provide an exclusive and personally tailored service to individuals and privately-owned businesses. They focus on providing commercial legal advice and services to businesses and individuals and are proud to represent a variety of businesses, financial institutions and individual clients in a wide range of matters.
Founded by Yulia Barnes in 2019, the firm has developed an impressive track record of reaching compromises through mediation, rather than needing to formally litigate in the courts. They only work with the most qualified lawyers with excellent track records; this is central to their business philosophy of putting clients first; they operate with a hands-on approach, giving you flexibility, greater focus and an expert on the floor of your business.
Barnes Law pride themselves on providing personalised service to every client; they work with you closely to understand your goals and what they need to do to achieve them. They're fully-focused and work collaboratively, creatively, innovatively and proactively to ensure that they understand your objectives and commercial drivers. As trusted advisors, they endeavour to be our clients' counsel for all their needs and to meet the highest expectations across all of their service areas.
About the venue Home Grown:
Home Grown is a private members' club that provides entrepreneurial pioneers with unique resources to unlock the true value of their business potential. It is a global community of experienced  entrepreneurs, sophisticated investors and trusted advisors. Home Grown also features fabulous bedrooms designed by Russell Sage Studio, a bar and a restaurant with a focus on seasonal, locally sourced ingredients from independent premium suppliers.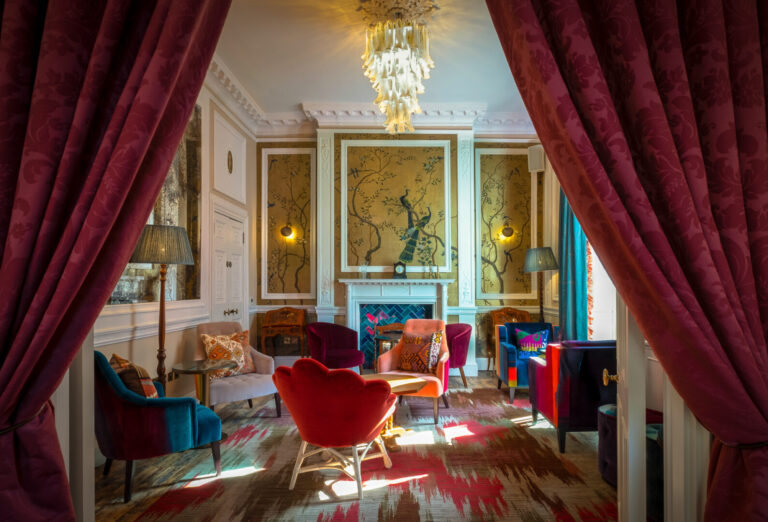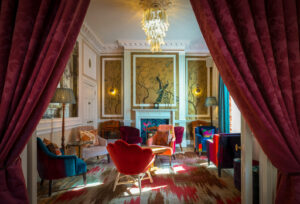 Tickets:
Full day pass: £80 (includes access to the event from 3pm-8pm including all panel discussions, teas, coffees and light refreshments, 2 course dinner and drink on arrival)
Half day pass: £48 (Entrance from 3pm-6pm including all panel discussions, teas, coffees & light refreshments)
Dinner only: £59.95 per person (Entrance from 6pm-8pm including a 2 course dinner and drink on arrival)
*Modern Woman Rose Quartz, Sapphire & Emerald Members Discount: 30% off* please login to retrieve your discount upon checkout.
Please note: If you are a coach, all spaces are now full for us to welcome anymore coaches so we kindly ask that you don't purchase a ticket UNLESS you are an existing member or part of our coach & mentor matching platform. This is simply to reduce too much competition between others in the room.
Thank you for your understanding.