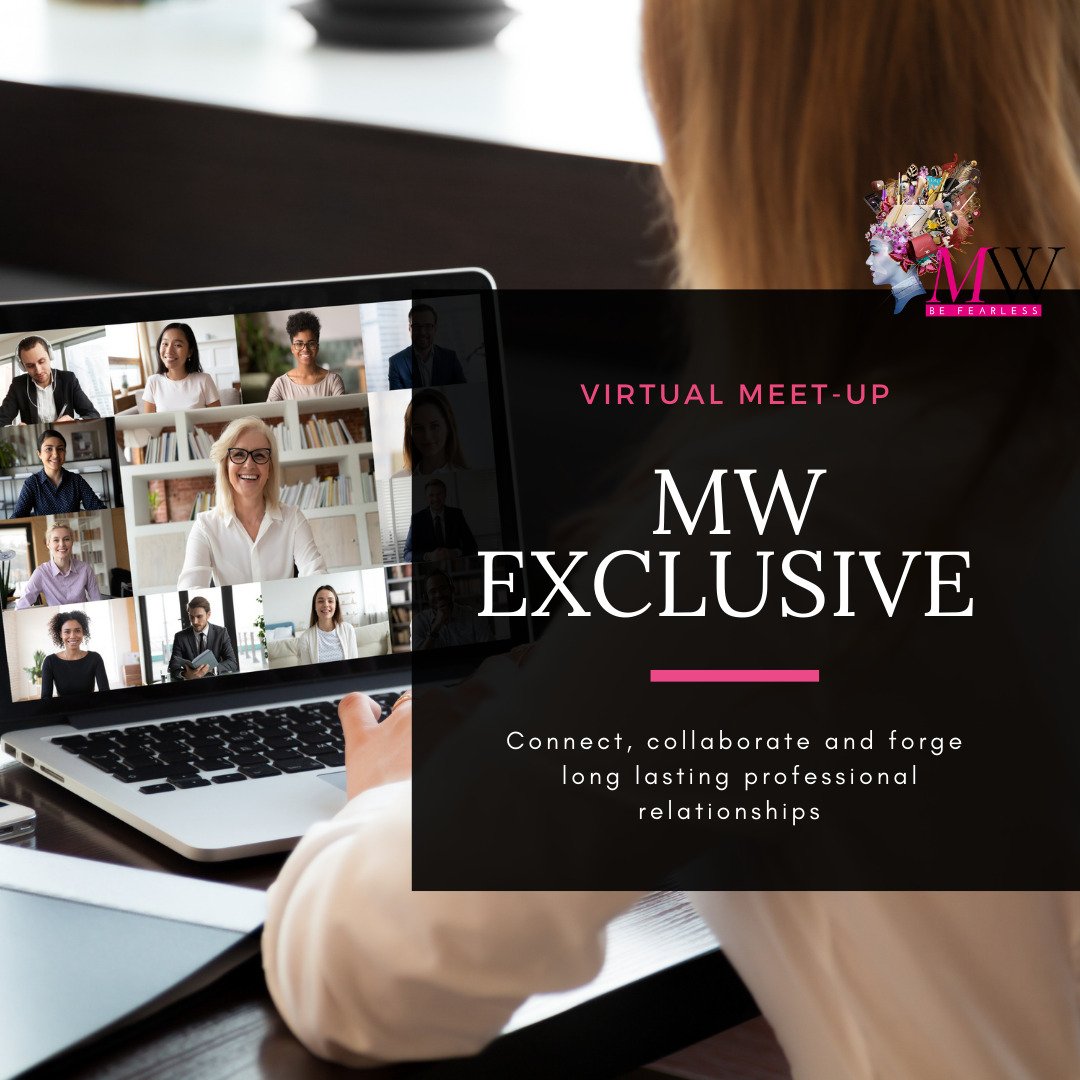 MW Exclusive: Virtual Meet-Up / 2nd Feb /5.30pm
Invigorate your brand, forge new relationships and increase your revenue, as part of our exclusive network designed to connect business owners and experienced professionals.
Join us as we host our next meet-up for our London network on Tuesday 2nd February, 2021, 5:30pm-7pm GMT.
Although meeting in person and taking advantage of  face to face contact whilst indulging in the 'ladies who brunch' lifestyle is still off the cards, you can join us as we take our exclusive member meet-up's virtually within the comfort of our own homes/offices. Converse and make connections with like minded professional individuals in the thriving city of London.
What to expect:
– Connect with business owners and professionals
– Foster collaboration and grow your client base
– Share your business journey or career successes
– Know you are one of a limited number of professional experts in your specialist field at that event to eliminate competition
Running to a structured agenda, the meetup allows time for everybody to share their professional or business news, what they do and what they are looking for. For example, if you are seeking new clients in a specific industry, or need to hire a specialist for a particular project, the meetup is the perfect place to share this.
The events are carefully curated by city, to eliminate too much industry competition among members. Once you select the exclusive event you would like to join, you will automatically become one of a limited number of professional experts in your specialist field at that event.
How to sign up to Modern Woman Exclusive:
New friends can come and get a taste of the experience for £15 pp. Please register your interest here.
Existing members can access our Modern Woman Exclusive network via the Sapphire and Emerald membership packages from £50pcm. Please ensure you are logged in to book your seat for this date.Fee will be waived for current membership holders at checkout.
*Due to Covid19 this event will be held virtually whilst we plan for future ones to go live as soon as possible.
Next Event
Date

May 18 2021

Time

10:00 am - 11:30 am