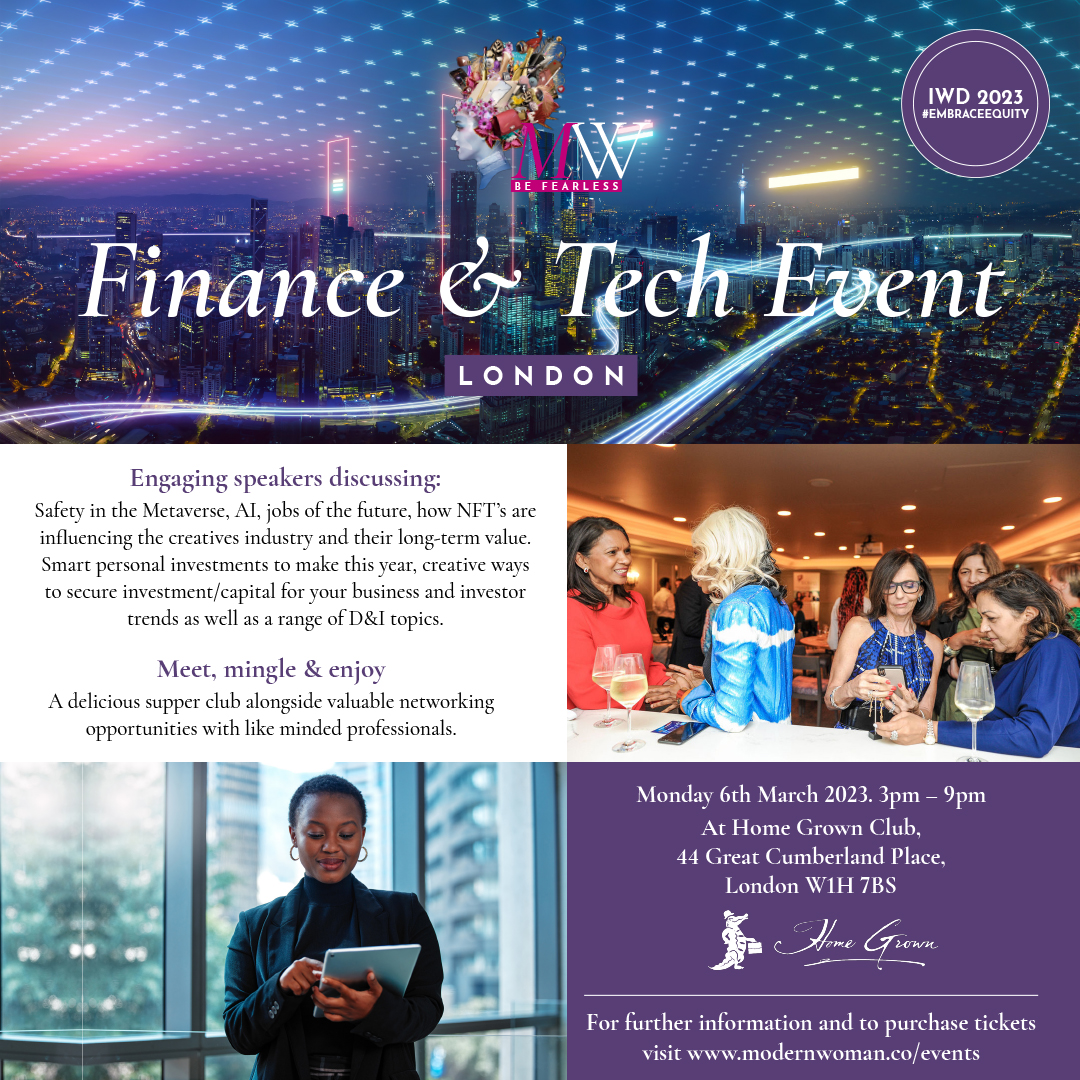 Modern Woman Finance and Tech event – 6th March
Modern Woman
PRESENTS
The Finance and Tech event
Monday 6th March, 2023
3pm-9pm London time
At: Home Grown, 44 Great Cumberland Place, London, W1H 7BS
(5 mins from Marble Arch station)
✨7 SPEAKERS ✨PANEL DISCUSSIONS✨POWERFUL NETWORKING
This year sees us coinciding International Women's Day with theme of finance and tech. We'll be deep diving into discussions around AI, NFT's whilst also addressing creative ways to raise investment for 2023 and saving smart for our personal pockets.
We'll also be hosting a wonderful supper club with an inspiring special guest speaker, and a multitude of fruitful networking opportunities to meet like-minded professionals and create relationships to grow personally and professionally.
.
Agenda for the event:
– 3pm-3:30pm Guests arrive / networking
– 3:30pm-6:15pm: Panel Discussions & mini workshop as follows:
Panel 1: The Metaverse, AI & NFTs

Safety in the metaverse for our children & how the metaverse will impact human interaction
AI – will we lose our jobs to AI & how can we create smarter processes through AI
How NFT's are influencing the creatives industry and their long-term value

Panel 2: Personal Investing and Raising capital

Smart investments to make this 2023 during economic uncertainty
Creative ways to secure investment & capital for your business
Ideas for pitching and securing government grants for tech and innovation
Investor trends for 2023

Mini workshop/talk around ' Raise your voice and make an impact' with Jo Oogarah (Qualified specialist women's Career and Leadership Coach): 
Being heard in the workplace is vital for moving forward in your career. Being visible and being able to showcase your talent and ideas are crucial for anyone who wants to make an impact in their organisation. For many women though this key part of career progression can be a challenge with social norms and natural communications styles playing a part in how we prefer to showcase our value.
In this interactive workshop/talk, Jo will show you how to tune into your own authentic voice, have powerful conversions and use networks more effectively to raise your voice to really start getting heard and make the impact you know you're capable of.
– 6pm-9pm Dinner & Networking:
6pm-6:45pm: Supper guests arrive, networking & drink on arrival
7pm-8pm: Delicious 2-course buffet style supper alongside networking
8pm – 9pm: networking & close
Speakers confirmed for this event:
Reedah El-Saie – Founder & CEO at Brainspark Games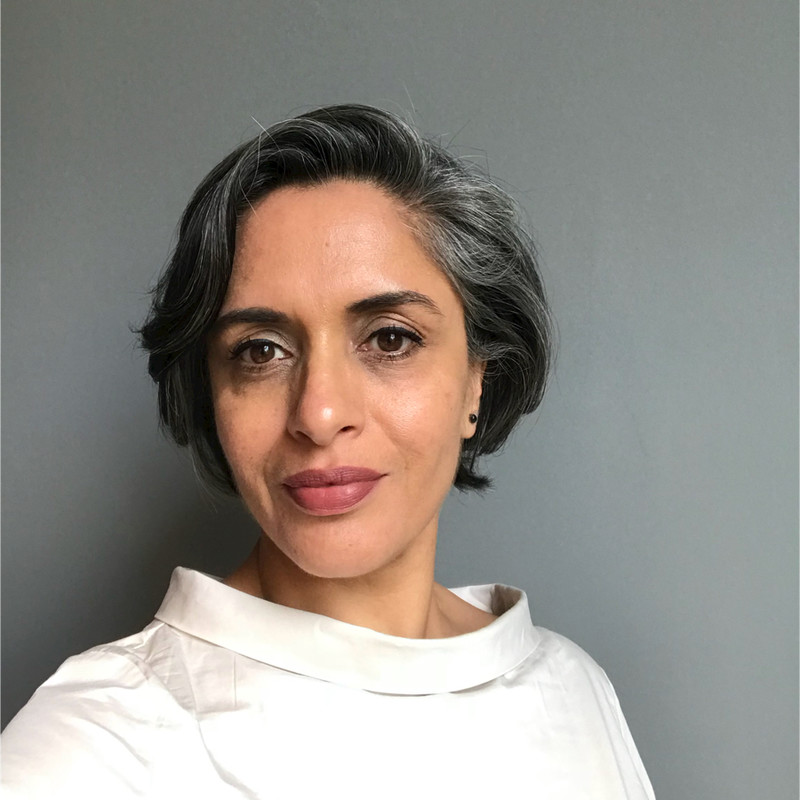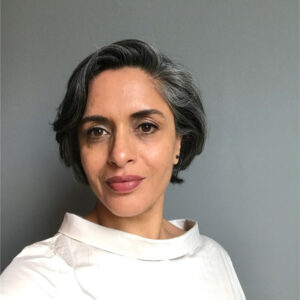 Reedah El-Saie, is the founder and CEO of multi-award winning EdTech startup Brainspark Games, building an eduverse of culturally inclusive, 3-D immersive educational mobile games, aligned with the British national curriculum, for 7-13yos.
Innovate UK's 'Women In Innovation Winner' 2022-23, Reedah has won 5 Innovate UK grants including Smart, 'Audience of The Future' for a climate game and 'MindsetXR' for neurowellbeing. Finalist for Barclays 'Entrepreneur of the Year – Games Award' 2022/23, having won 4 DevelopHer Awards including 'Amazon Games' Category, Reedah was named 'Inspiring EdTech Female Founder' 2021 by Super Charger Ventures. A thought leader in Edtech and Games, she was invited to speak at the ASU+GSV 2022 on 'Future of Learning, Web3, Metaverse & Educational Games', 'London Tech Week', 'World EdTech Forum', 'Women In Tech Festival' and Barclays Rezzed Stage at the EGX Conference, amongst others.
Brainspark Games has been shortlisted for Holon IQ's 'Europe's EdTech 200 – Advanced Technology' 2023, ASU+GSV Prize Elite200 2023 & 2022, shortlisted for world's top 50 'AweXR Prize 2023 – Climate Education', selected for top 30 global winner of GSV & Unity 'EdTech Creator Challenge' 2022, Creative Industries Council '100 Ones To Watch 2021', and featured in UK Tech News as 'One of London's Most Diverse Tech Startups' (2021). The company has been part of Innovate Edge's 'Invest Ability' programme, Ukie Barclays Games Accelerator, London & Partners Business Growth programme, Google Startup Campus, UCL's EDUCATE Accelerator, YC StartUp School and JP Morgan Hatch Female Founders Accelerator.
She founded Brainspark Games as a result of her frustration with her son's addiction to gaming and disillusionment with an 'exam driven' antiquated education system. Reedah lives with her husband and three children in London and is passionate about fostering a love of learning through play.
Kim Antoniou – Founder and CEO of Auris Tech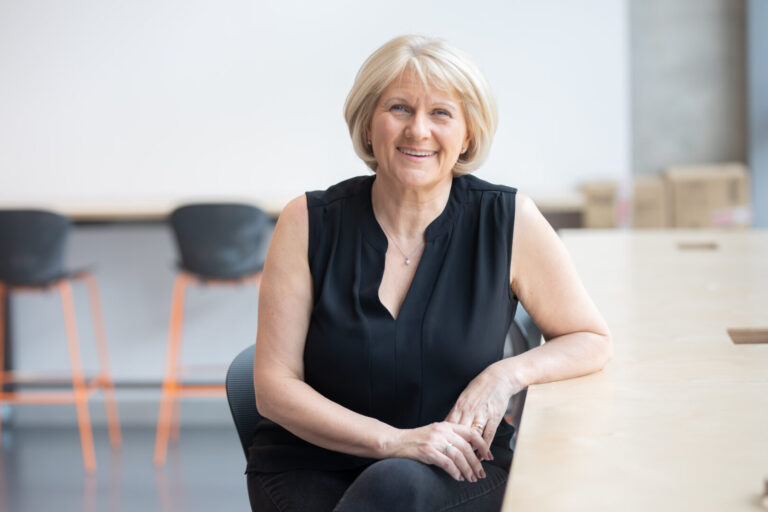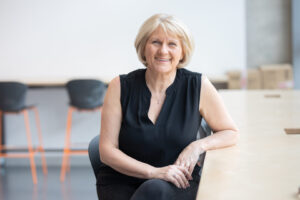 Kim is a passionate and tenacious award winning entrepreneur with a proven track record in converting negative real life experiences into creative innovative tech solutions for good and positive impact.
As the founder and CEO of Auris Tech and its flagship app, Fonetti, Kim has developed a patented Automatic Speech Recognition (ASR) engine designed specifically for reading with the intent to improve literacy, support English language practice and basically promote a love for reading for pleasure around the world.
She is also the brand ambassador and co-founder of Kafoodle, the award-winning kitchen management software platform for the foodservice, health and education sectors. Kafoodle was  motivated by a real life experience when back in 2013 her husband almost died in a restaurant due to some incorrect allergy information in a dish he was served, setting KIm on a mission to make food information transparent.
Katrina Young – Multi-award-winning Technology Enabler and Digital Transformation Specialist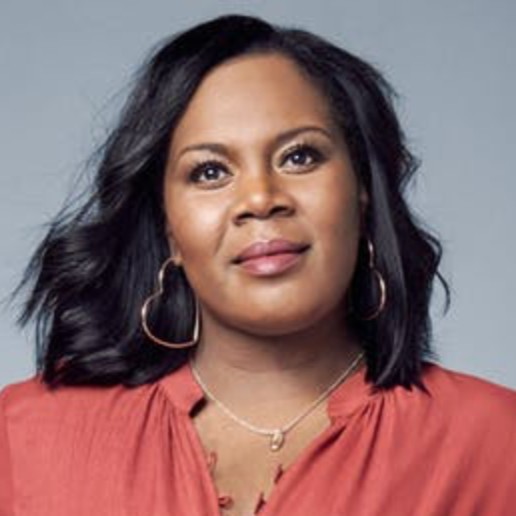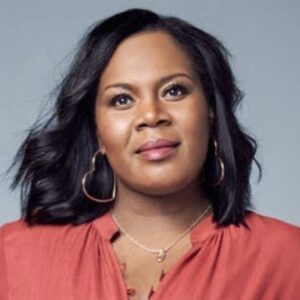 Multi-award-winning named as one of the top 40 Digital UK Women to watch 2020, Strategic Business Venture Consultant Online Innovation /Technology Enabler, Sales Funnel Architect, Digital Transformation and, Marketing Specialist. Demystifying Technology, Innovation, &  R&D Research at the intercession of Marketing. Supporting Global Clients, Katrina Consult's, Trains/Coaches Agencies, Corporations, and Business owners with her framework process. With features in Forbes, Psychologies Magazine and The Times. I help Business Owners, Ventures and Leader SME's, Enterprises & Corporations with Business Consulting, Strategy, Digital, Marketing, Sales Funnels, Business Transformation, Choosing and Designing  Online Business Systems, Mapping Digital Offers, Products, Journeys, Processes & Workflow Solutions and Embedding Innovation R & D to grow and scale.
Demystifying Technology, Innovation, & R&D Research at the intersection of Marketing. Supporting Global Clients, Katrina Consult's, Trains/Coaches Agencies, Corporations, and Business owners with her framework process. With features in Forbes, Psychologies Magazine and The Times.
Business Management Consultant, Venture Advisor, Futurist, Digital Technologist and Innovation Enabler.
Nina Jane Patel – Co-Founder, VP of Metaverse research at Kabuni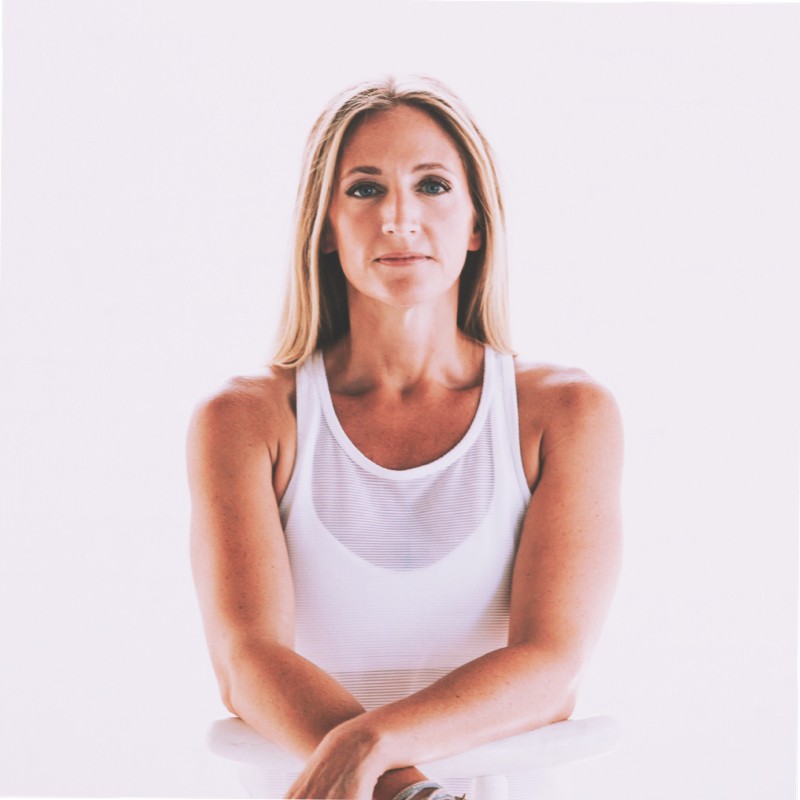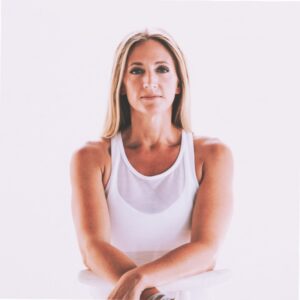 Nina Jane Patel is the co-founder and VP of Metaverse Research for Kabuni – on a mission to unlock the design potential in every child, and elevate life. We are dedicated to providing the safest space in the Metaverse for kids aged 8-16 to LEARN, GROW & EXPLORE – within a classroom environment and at home. Designed for children to improve retention, engagement, speed, and health – based on our unique, evidence based methodologies.
A board registered Movement Psychotherapist and a fellow with the RSA, ISPA, and APAP, Patel is a doctoral scholar and received the Wilkie Calvert Scholars award – "Unlocking the Potential of Immersive Experiences for the Future of Human Society: Investigating the physiological and psychological impact of the Metaverse."
Working at the intersection of culture, mental health and technology and an advocate for safe, responsible innovation – Nina has generated innovative projects, programs, exhibitions and consultations to consider how exponential technologies will alter representational forms of human interaction and behaviour in the near future. Considerations of the body and human interaction within intercultural, intergenerational and interdisciplinary explorations of a near future of collaborations co-existing with AI, avatars, immersive worlds, telepresence and real-time presence within creative places, cultural environments, interactive entertainment and play spaces and its cumulative impact. Recognised as a Global Innovator by the World Economic Forum (WEF). In 2022, Nina was commissioned by the Canada Council for the Arts, Greenhouse Digital, for new research investigating creativity, movement and self-expression in the Metaverse. Considered cutting-edge in her field, and a thought leader on the implications of safety, psychology and physiology of human interaction in the Metaverse, Nina has been featured in Financial Times, India Times, CNBC, Newsy, British Vogue, Glamour Magazine, USAToday,The Guardian, The Independent, NewsWeek, and more.
Irene Ramsey – Director of Strategy at Linqto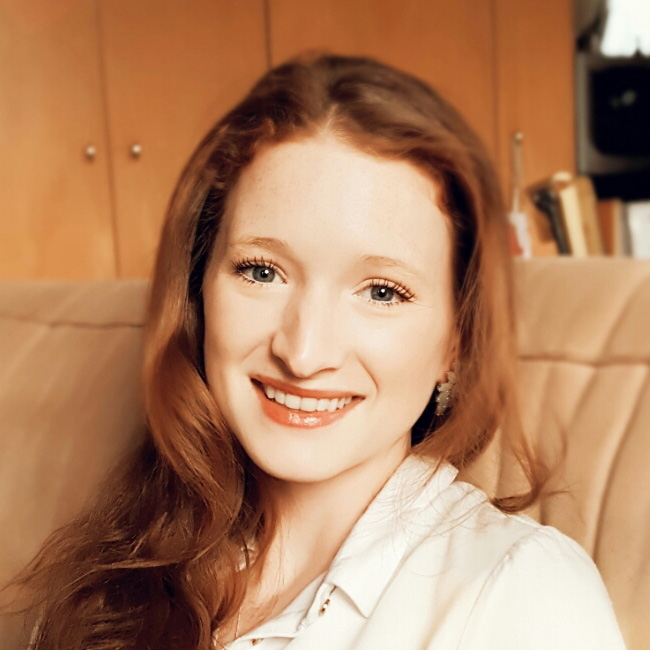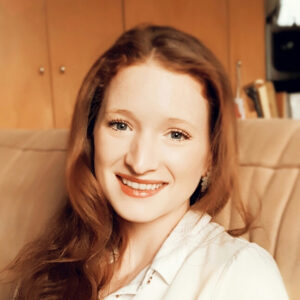 Irene is Linqto's strategy director. Her background is working in strategy for high growth tech companies focusing on blockchain both in the US and the UK. Previously Irene worked in private equity in origination and in the before times she was a tech journalist covering VC, PE and startups. Irene loves discerning trends, connecting unexpected dots and having in-depth conversations with brilliant minds all over the world about technology and philosophy. Irene studied French literature at the Sorbonne in Paris, English Literature at Queen Mary University London and managerial finance at LSE, London.
Rebecca Bezzina, Managing director at R/GA, London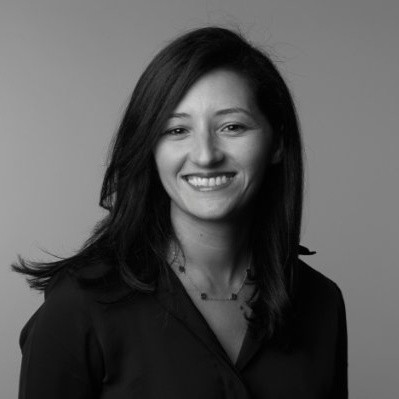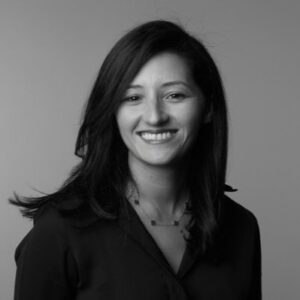 As SVP Managing Director, Rebecca is the driving force behind R/GA's long-term business vision and strategic direction in the UK – leading the team in creating award winning innovative brand, design, products & services and communications work for its clients. Rebecca's 19 plus year's industry experience plays an invaluable part in ensuring that the right working practices and cultures are in place to allow the agency to act as a trusted partner to global brands including Google, Nike, Moncler, IKEA, LEGO and Allianz. Under her leadership the agency was awarded Campaign's Global Digital innovation agency of the year in 2021. She has also appeared as a regular commentator in the media, contributing to the BBC, Sky News and AdWeek, – championing better equity, diversity and inclusion in the industry.
Jo Oogarah (qualified specialist women's Career and Leadership Coach (PGDip Careers Guidance, Reading University)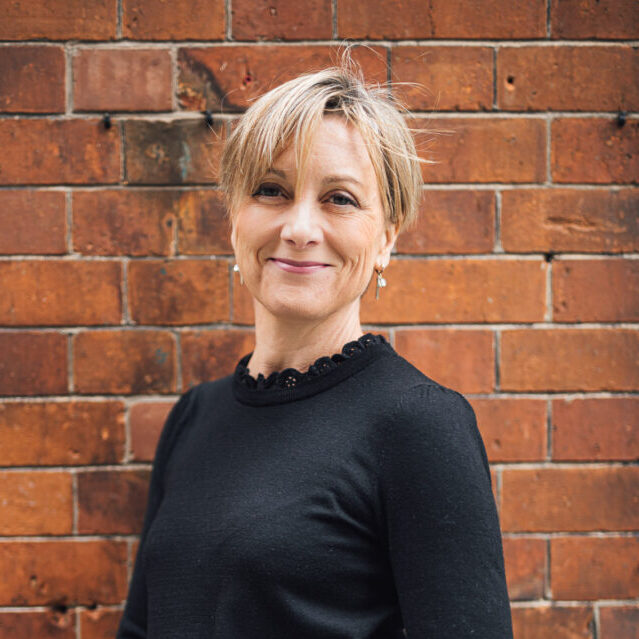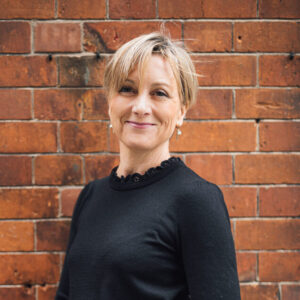 Jo is a qualified lawyer and re-qualified as a career coach 17 years ago and went on to work for many years in the corporate education sector. In addition, she certified as a women's leadership coach having undertaken further training with 'One of many' (www.oneofmany.co.uk), an organisation that specialises in developing women leaders and helping them thrive in all areas of their lives.
Jo is passionate about helping women to raise their voices and make their choices so that they can change, thrive and progress in their careers and my focus is to enable talented professional women to flourish and develop their full potential in the workplace so that they continue to rise into senior positions to shape the future of corporate leadership.
Her talks, workshops and bespoke coaching programmes look at enhancing and developing employee personal power by incorporating feminine power approaches to counter balance more traditionally used masculine methods of leadership. The result is to create unique solutions for both the individual and the organisation so that top talent and future leaders can be retained and developed for the mutual benefit of everyone.
Who will I meet?
This event is perfectly suited to those that are mid to senior level professionals including business owners or those in C-Suite and managerial positions.
Whilst the content for this event is finance & tech focused, individuals from other industries are welcome to join.
We also welcome all genders to join our events to support our initiative in empowering women in the workplace.
About the venue Home Grown:
Home Grown is a private members' club that provides entrepreneurial pioneers with unique resources to unlock the true value of their business potential. It is a global community of experienced  entrepreneurs, sophisticated investors and trusted advisors. Home Grown also features fabulous bedrooms designed by Russell Sage Studio, a bar and a restaurant with a focus on seasonal, locally sourced ingredients from independent premium suppliers.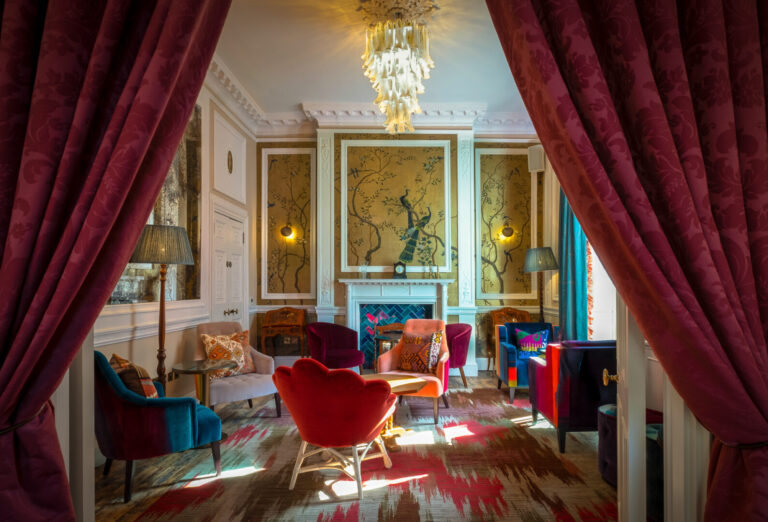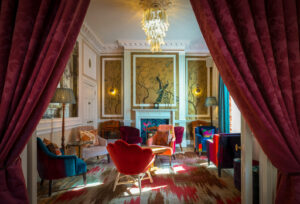 Tickets:
Full day pass: £80 (includes access to the event from 3pm-9pm including all panel discussions, teas, coffees and light refreshments, 2 course dinner and drink on arrival)
Half day pass: £48 (Entrance from 3pm-6:30pm including all panel discussions, teas, coffees & light refreshments)
Dinner only: £59.95 per person (Entrance from 6:30pm-9pm including a 2 course buffet style dinner and drink on arrival)
*Modern Woman Sapphire & Emerald Members Discount: 20% off* please login to retrieve your discount upon checkout.
*NB Covid-19 Disclaimer*
The safety and wellbeing of all our guests is our priority and this event will be hosted in-line with Covid-19 government guidelines.
If this event needs to be postponed then tickets will be transferable to a later date or refunded.