This was the year that women found their voice and the collective impetus to be heard, says actor Maude Hirst
If you're a woman, this year has probably felt like a tipping point, a moment of pivotal sea-change. For the first time in a long time, it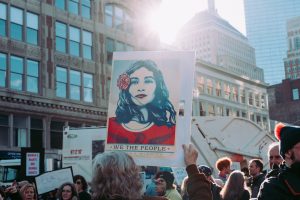 feels like times are a-changing, and it's exciting. The #MeToo movement has opened up a long overdue dialogue about the way women are treated across all industries. It has given a voice to those who have felt silenced and real change is happening because of it.
Christmas always feels like a time of reflection. This year has been one of great controversy, and the global political landscape continues to shows the deepening cracks of division with little evidence of unity. And yet somehow, amongst the chaos, the opportunity has arisen for women to truly step into their power.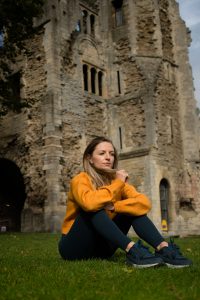 As an actor, I was taught to take direction from other people, to be malleable. Sometimes I got that confused with losing parts of my identity and not owning my voice. But there is a revolution happening externally and internally for many of us. Being able to speak out when circumstances don't feel right has meant we can now live the life that we truly desire and create what we want to create.
What parts of your life are you playing small in? Look back at your year and think where could you have spoken out but didn't. Were there moments you could you have taken a risk but stayed in your safety zone? Where did you apologise for something that wasn't your fault? As women we are taught too often to play it safe but now the net is lifting. Decide to step into the unknown. Speak up, speak truthfully, and speak together.
Let this past year teach us that collaboration and honesty is the best way to move forward. As the African proverb says, 'If you want to go fast, go alone. If you want to go far, go together.'
Maude's must See's
Theatre: Slava's Snow Show – Southbank Centre Royal Festival Hall, London 18 December 2017 – 4 January 2018 – I've seen this show multiple times since my childhood and it's just as magical now. A mime artist spectacular.
Art: Elmgreen & Dragset: This Is How We Bite Our Tongue – whitechapel  gallery – on until 13 January 2019 – Danish-Norwegian duo Michael Elmgreen and Ingar Dragset explore social and sexual politics and unveil the power structures embedded in the everyday designs that surround us.
Event: Round To Rita's for 'Camp Karaoke' at Little Nan's Bar Arch 14, 4 Deptford Market Yard – 13th Dec – Drink, dance and sing at a night of show tunes and camp hits Karaoke and sing a long!
Think New York's Marie's Crisis meets LA's Tramp Stamp Granny's Bar….just it's South East London babes
Class: flower arranging with worm London – the best florists around – east London – Christmas workshops to be released soon – website www.weareworm.com