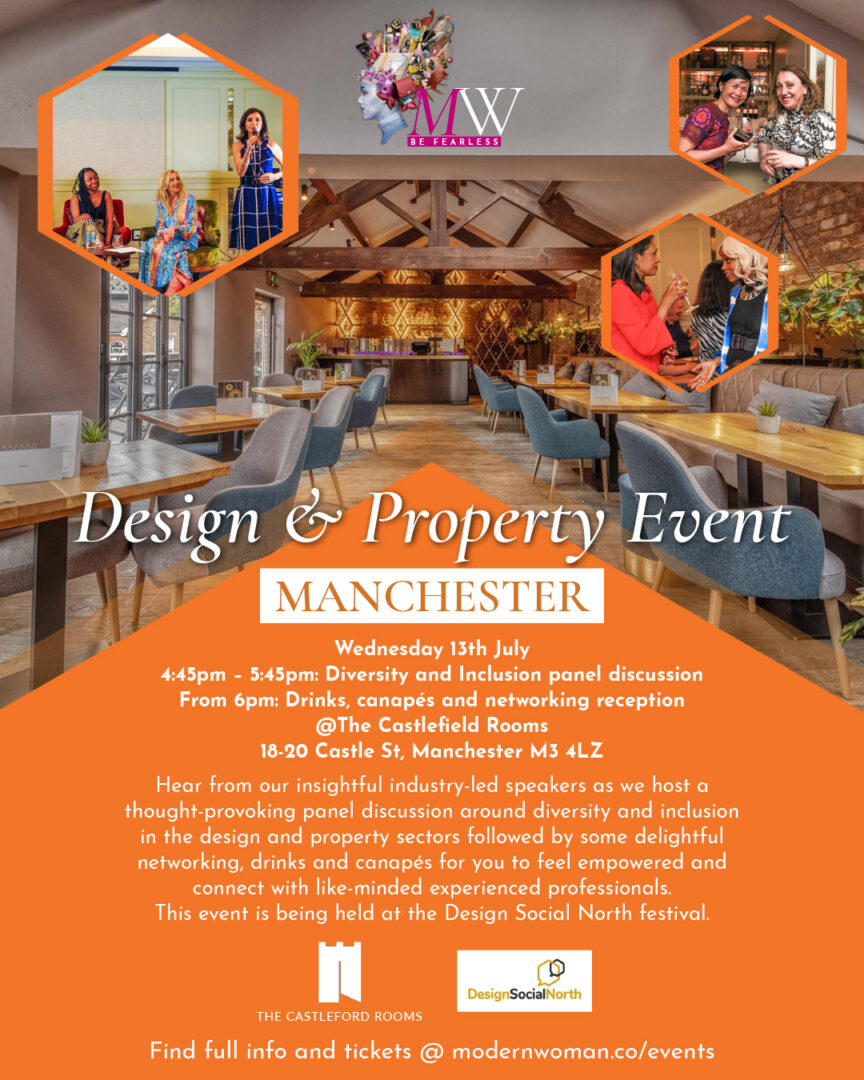 Modern Woman Design and Property event Manchester – 13th July
An intelligent discussion on D&I, social value agendas
Wednesday 13th July 2022
4:45pm-9pm London time
At: The Castlefield Rooms, 18-20 Castle St, Manchester M3 4LZ
(this event is being hosted at the Design Social North Festival)
Hear from our insightful industry-led speakers as we host a thought-provoking panel discussion around diversity and inclusion in the design and property sectors followed by some delightful networking, drinks and canapés for you to feel empowered in your career and business whilst connecting with like-minded experienced professionals.
About the event:
We're proud to be teaming up with Design Social North Festival to host this inspiring and advice driven panel discussion with industry-led speakers moderated by Modern Woman's founder Rosie Coxshaw, around diversity and inclusion in the industry where we'll be addressing pressing issues such as flexi-working, inclusive workplace cultures, gender pay gap, unconscious bias, menopause amongst other important topics.
After listening to our insightful speakers, you can immerse in some valuable networking with like-minded experienced professionals over delicious drinks and canapés.
Speakers confirmed for the event – Further speakers announced on 23rd June
Carol Massay – Head of Construction at The Access Group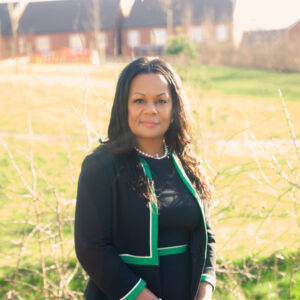 With a career that spans over 34 years working closely within the construction industry, which also includes first-hand experience working within the UKs largest contractors, from house building to civil engineering. Carol's mission with her experience of the sector, at various levels is to continue to promote the construction sector as an industry in which to expand both career, personal development and for the uptake of technology. As a woman of Caribbean descent, she has forged business relationships within construction from the delivery team through to executive level in a number of the largest construction projects both in the UK and Internationally.
Having successfully grown a construction software company, which has been crowned 5 years running ERP Software of the year, there is no challenge which holds Carol back
During 2021, Carol was recognised by the Great British Series Awards, and awarded Construction Businesswoman of the year, and is finalist for the "Top 100 Most Influential Woman in Construction 2022".
Carol is sits on the board for the Hertfordshire Chambers of Commerce (HCoC) and Business Application Software Developer Association (BASDA)
Christopher Owen – Inclusivity Development Manager at Manchester Pride Ltd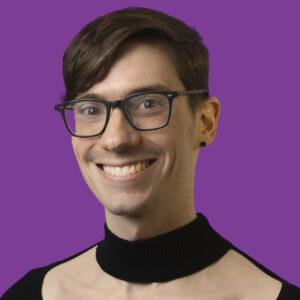 Author of 'Visible Justice: An LGBTQ+ Inclusivity Handbook,' Christopher Owen holds a PhD with expertise in intersectional systemic oppression. Dr. Owen has presented at over a dozen conferences internationally and has published articles on intersectionality, cognitive theories of identity, feminist revisionism, the history of social change, and queer resistance. As Manchester Pride's Inclusivity Development Manager, they manage the All Equals Charter, an intersectional inclusion accreditation programme, delivering inclusion assessments, consultations and workshops for businesses and organisations across the UK.
Manchester Pride is one of the UK's leading LGBTQ+ charities, with a vision to create a world where LGBTQ+ people are free to live and love without prejudice, they are part of a global Pride movement celebrating LGBTQ+ equality and challenging discrimination.
Frances Phillips – Associate Architect at Stephenson Hamilton Risley STUDIO, and a core member of UrbanistasNW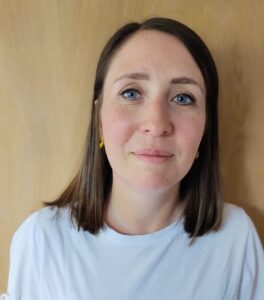 Frances is an Associate Architect at the award-winning Stephenson Hamilton Risley Studio, with over 20 years' experience in across several sectors. She is also a visiting critic at the University of Liverpool, having worked as a BA3 design studio tutor for several years.
With only 28% of ARB registered architects identifying as female, Frances, along with a group of like-minded professionals, established the NW chapter of the Urbanistas group with the intention of amplifying the voices of women in shaping the built environment.
Chithra Marsh – Associate Director with Buttress Architects and National Vice Chair of Women in Property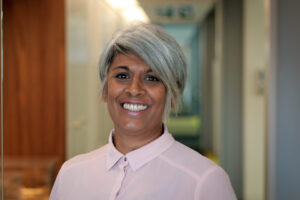 Chithra is Associate Director at Buttress and has more than 25 years' experience in commercial practice, working across a range of sectors including retail, residential, office, leisure, civic, conservation and master planning.  A keen advocate for encouraging more young people into careers in the built environment, she is a responsible for coordinating and strengthening Buttress' social value and health & wellbeing initiatives, as well as championing cultural diversity within the practice.  She currently sits on both the RIBA National and Regional Councils, is co-chair of the RIBA NW EDI committee and a strategic ambassador for social enterprise, PLACED.  Chithra represents the North West on Women in Property's Inclusion Group and is National Vice Chair of the Association, becoming National Chair in 2023.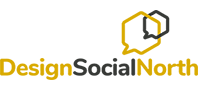 Who will I meet?
This event is perfectly suited to those that are mid-career to senior level professionals including business owners or those in C-Suite and managerial positions, from diverse industries.
We welcome all genders to join us for the event and support our journey to empower women in the workplace.
About the venue Castlefield Rooms:
Located in the heart of Manchester City Centre, minutes from tram and train links and with ample parking for customers. Their spaces accommodate anything between 30 and 250 guests for every kind of event, whether you are looking to arrange a wedding, corporate party or a private celebration. They offer a wide range of menus specially created by chefs at Alberts Shed. Natural daylight floods all their spaces, some of which take their inspiration from the industrial heritage of Castlefield, and others which an architect designed and are unashamedly modern.
Tickets:
Tickets include panel discussion, drinks, canapés,  and networking:
– Sapphire & Emerald members: £20 pp – please login to book your tickets and your discount will apply
– Non-members: Early Birds: £35pp / Final Release: £40pp
*NB Covid-19 Disclaimer*
The safety and wellbeing of all our guests is our priority and this event will be hosted in-line with Covid-19 government guidelines.
If this event needs to be postponed then tickets will be transferable to a later date.