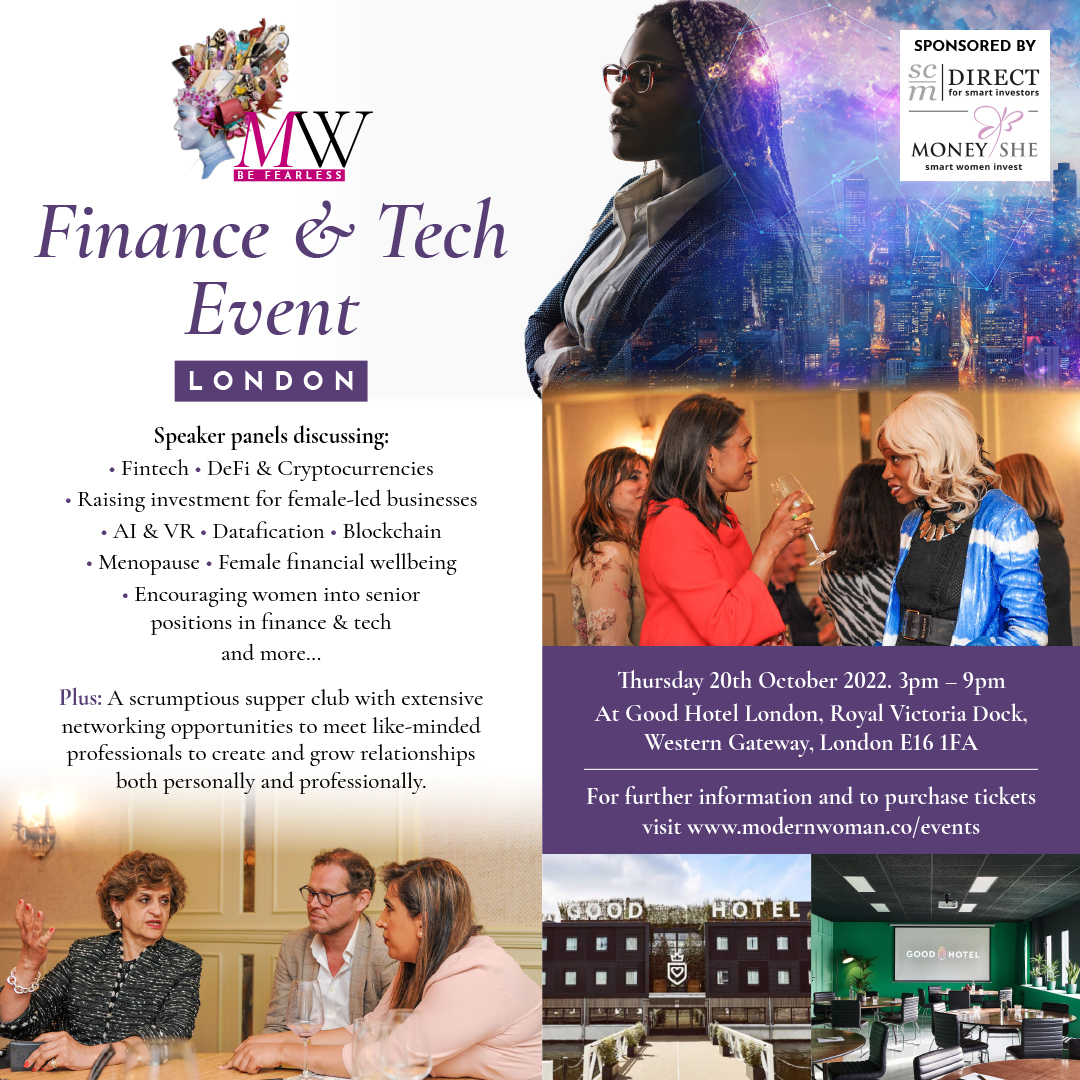 Finance and Tech event – 20th October
Modern Woman
PRESENTS
The Finance and Tech event
Thursday 20th October

, 2022
3pm – 9pm London time
At: The Good Hotel, Royal Victoria Dock, Western Gateway, London E16 1FA
(Closest stations: Royal Victoria & Custom House)
We're excited to be launching our debut finance and tech event, hosting an array of educational and inspiring panel discussions with experienced industry speakers.
Followed by a delicious supper with powerful networking opportunities to meet like-minded professionals and create relationships to flourish personally and professionally.
9 speakers 3 panel discussions powerful networking
Agenda for the event:
– 3pm-3:30pm: Guests arrive / networking
– 3:30pm-6:30pm: Panel Discussions as follows:
Panel 1: Banking & Investing
Raising investment for female-led businesses

Pensions & future proofing your finances

Fintech

DeFi & Cryptocurrencies
Panel 2: Diversity & Inclusion
Menopause 

Female financial wellbeing

Encouraging women into senior positions in finance & tech

Leadership in the industry
Panel 3: The Metaverse
AI & VR

Datafication 

Blockchain

Web 3 & NFT's
– 6:30pm – 9pm: Dinner, Networking and Special Guest speaker: Dr Heather Melville OBE
Speakers confirmed for this event
Gina Miller – Leader of the True and Fair Party and co-founder of SCM Direct and MoneyShe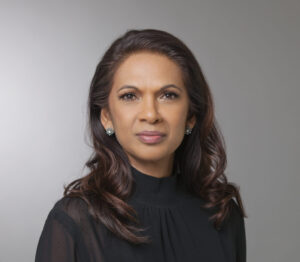 Gina Miller is a dynamic businesswoman, activist and now, UK political party leader. She co-founded SCM Direct in 2009 as a democratising, modern wealth management company with values rooted in honesty, fairness and transparency to counter issues in the sector that contributed to poor consumer outcomes and the Global Financial Crisis 2007/8. But her career in Financial Services stretches back to 1996 when she started a specialist financial services marketing agency, SWAY.
In June 2020, Gina launched MoneyShe dedicated to empowering women and educating them on topics such as investing and pensions so they are better able to look after their financial health.
In 2012, Gina co-founded the True and Fair Campaign aimed at increasing UK investor and pension protection and increasing governance and regulations within the financial services sector. Armed with a strong sense of corporate responsibility, Gina continues to be a vocal voice in the UK investment and pensions industry, challenging the unfair treatment of ordinary UK savers and investors and the inaction of the regulator.
Most recently, Gina launched a new political party, the True & Fair Party, with the strap 'we deserve better' which will focus on cleaning up politics and electoral reform, and sustainable, pragmatic policy making.
Dr Heather Melville OBE CCMI – Senior Managing Director at Teneo People Advisory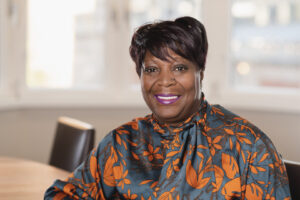 Heather Melville is a Senior Managing Director with Teneo's People Advisory team in London and leads the Diversity, Equity and Inclusion Practice.
With a career spanning over 40 years, Heather brings a wealth of experience across corporate and international banking, technology, and most recently in professional services, which positions her to advise leaders on both the challenges and opportunities in building commercially strong and inclusive businesses.  She has a proven track record of helping companies to attract, develop and retain the very best talent whilst ensuring they create inclusive cultures that nurture innovation.
In 2017, Heather was awarded an OBE for her work, as well as an Honorary Doctorate from Portsmouth University, recognising her influence and impact on diversity in business.  In 2021 Heather received the prestigious President's Medal for leadership from the British Academy of Management.  She holds a number of trustee positions, is Chair of CMI Women, NED , Enfield Enterprise. Patron of Women in Banking and Finance and is a member of the Executive Leadership Council (ELC), a global network of C-Suite leaders.
Lavinia D. Osbourne – Founder of Women in Blockchain talks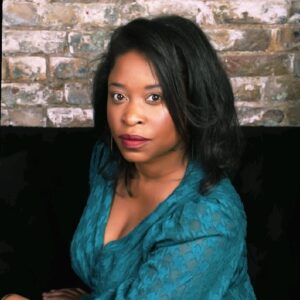 Lavinia D. Osbourne is an established agent for change in blockchain, and an entrepreneur at the vanguard of NFT development and futurist for the emergent metaverse. Through her work as Founder of WiBT she has won and been nominated for accolades such as the National Diversity Award for Community Organisation and Best Diversity Resource/Initiative Award; whilst as an individual she is one of Wirex's Rising Women in Crypto 2021, a TechWomen100 winner 2020, a 2021 LinkedIn Top Voice in Tech & Innovation, and Cog X Gender Leadership Winner 2022.
Combining her passionate belief in blockchain's egalitarian ideals with a commitment to utilising her knowledge, connections and entrepreneurial spirit to bring opportunity for all, Lavinia works tirelessly to break down barriers by raising underrepresented voices.
Katharine Wooller – Managing director of Dacxi in the UK and Europe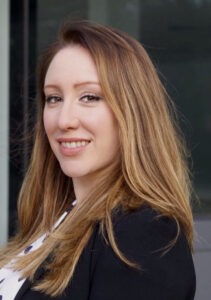 Katharine Wooller is the Managing Director of Dacxi in the UK and Europe, a Crypto Wealth Building platform which also provides extensive educational resources to support and advise individuals about crypto in a clear and concise manner.
Katharine was named as one of the Top Ten Finance Specialists in 2021 by Money and Finance Magazine and has over 15 years experience in sales, marketing, strategy and capital raises in the fintech, property and retail finance arena and has successfully scaled up 3 disruptive business from early stage. She is focused on building a business that creates sustainable change. In the long term, Dacxi is primed to be a Global crowd-funder of 'up-and-coming' tech businesses which are in need of seed capital. Building the Dacxi Community which already stands at tens of thousands of users, is key to this mission, both to spread the wealth of successful tech businesses, and to do a better job of allowing these businesses to scale. Katharine is regularly consulted by the press as a subject matter expert with coverage in BBC World News, Wired Magazine, The Times, Fintech Magazine, and We are Tech Women to name a few.
Jacki Vause – Founder and CEO at Dimoso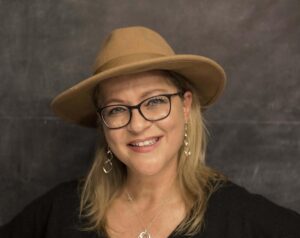 Jacki Vause is a speaker, entrepreneur, investor and mentor. She is the Founder and CEO of Dimoso and Co-Founder of the agency network Global One Communications. With over 30 years of experience in enterprise, technology and games, she is a globally revered communications expert, metaverse maven and business guru. Jacki is one of the UK's leading female tech PR pioneers and has vast experience as an entrepreneur, with more than nine companies under her belt.
Named as one of PCR's top 30 women in mobile, Jacki's experience encompasses an impressive array of leading entertainment companies such as BBC, Channel 4, Disney; expertly managing major communications mandates including GE, AT&T and Panasonic; and successfully growing gaming giants like Rovio and Applovin. Managing traditional and digital, mobile and social communications strategies for these brands, Jacki's experience and knowledge of startups and scaleups is extensive and invaluable.
Jacki has a strong background in tech and the media, with a career that began in IT publishing. In 1996, Jacki started her first PR agency, Flapjack, which quickly became one of the top 150 PR businesses. Jacki then broke into the US, helping to manage communications firm Peppercomm. Following this success, and foreseeing the potential of mobile gaming as the internet and technology continued to boom, in 2011 Jacki founded Dimoso, a creative and innovative all-service marketing and communications agency specialising in mobile games and technology.
Today Jacki leads the way in the world of Web3, introducing numerous businesses to the metaverse, NFTs, cryptocurrency and the blockchain. Jacki works with a range of clients, including ETHAX, a newly released cryptocurrency; The Dead Daisies, a rock band reinvented for the metaverse; Ludo, the must-have AI toolkit for game developers; and Cuvée Collective, an exclusive wine NFT members club.
Marie Measures, Chief Digital Information Officer, Apex Group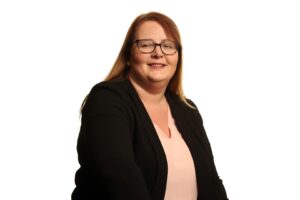 As Chief Digital Information Officer at Apex Group, Marie is responsible for defining technology strategy to deliver business goals; driving transformation across Apex Group's IT functions globally, executing Digital Innovation, Cloud, Data, Cyber and Modern Workplace strategic plans.
Marie has 30 years' experience in technology, over twenty being within the finance industry. Across her career, Marie has worked for major international institutions, including Group CTO for Sanne Group prior to acquisition by Apex Group, at Coventry Building Society for over four years where she was Chief Information Officer, responsible for building a technology strategy and leading the transformation; and Capital One where she acted as Chief Engineer and was a member of the IT Leadership team.
Kate Eadie – COO at Insignis Cash Solutions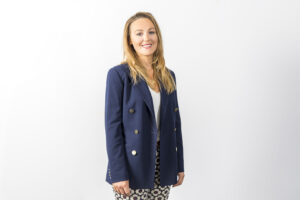 Kate Eadie, COO at Insignis Cash solutions, joined the business in 2021, Kate has a passion for Growth, Tech and Finance, having spent much of her career in the FinTech Space. As a Venture Capitalist turned COO, Kate has developed a unique perspective when it comes to FinTech. Influenced by her previous role as a Venture Manager at Visa, investing in early and growth-stage FinTech's across Europe. Kate also worked to develop the Visa Fintech Partner Marketplace. Prior to her time at Visa, Kate worked for Deloitte Digital in the Data Insights team, with a focus on the Financial Service Sector. As the COO at Insignis, her goals include driving company growth, creating an inclusive culture, and guiding the Insignis Vison.
Gaia Caruso – Head of Equality, Diversity and Inclusion (ED&I) at Sparta Global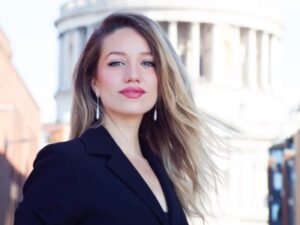 Gaia is the head of equality, diversity and inclusion at Sparta Global. With an academic background in ED&I from Northern Arizona University, London School of Economics and Political Science (LSE) and Cass Business School, she has been recognised for her work in the digital space and contribution to the ED&I discourse. Gaia is the Winner of "Role Model of the Year" at the Women in Tech Excellence Awards and has been named one the Most Influential Culture Leaders in 2020. An advocate for fair education and employability opportunities, she is a champion for the work Sparta Global is doing to promote social equality through digital training.
Kate Usher – Menopause & Gender Equity Consultant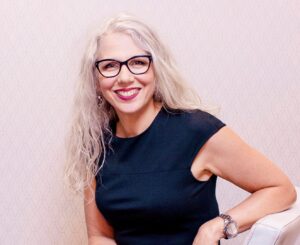 Kate is an experienced Menopause Coach and gender equity consultant. She works with women and organisations to create simple strategies that enable modern and supportive Menopause conversations. Ensuring women retain their careers and organisations continue to benefit from some of their most brilliant employees.
She is an internationally published author, her book 'Your Second Phase – reclaiming work and relationships during and after Menopause' was shortlisted for the Business Book of the Year Award.
Thank you to SCM Direct & MoneyShe for sponsoring this event.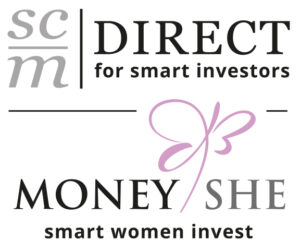 Who will I meet?
This event is perfectly suited to those that are mid-career to senior level professionals including business owners and managerial and C-Suite executives.
Whilst the content for this event is finance and tech focused, individuals from other industries are welcome to join.
We also welcome all genders to join our events to support our initiative in empowering women in the workplace.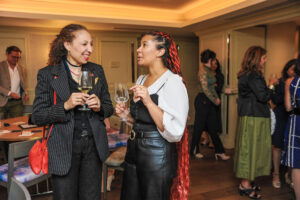 About the venue The Good Hotel:
Good is in their name because it is in their nature. Good Hotels are a social business, that means they champion people by reinvesting their profits to help them realise their potential. Every one of their bedrooms in the London hotel is cleverly designed to maximise space, style and sleep. Their sustainable restaurant serves amazing dishes all day.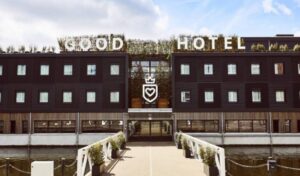 Tickets:
Full day pass: £80 (includes access to the event from 3pm-9pm including all panel discussions, special guest speaker teas, coffees and light refreshments and dinner meal and drink on arrival)
*OFFER*: Buy 2 full day passes for £140
Half day pass: £48 (Entrance from 3pm-6:30pm including all panel discussions, teas, coffees & light refreshments)
Supper only: £55 per person (Entrance from 6pm-9pm including special guest speaker, networking, delicious supper and drink on arrival)
*Modern Woman Sapphire & Emerald Members Discount: 20% off* please login to retrieve your discount upon checkout.
*NB Covid-19 Disclaimer*
The safety and wellbeing of all our guests is our priority and this event will be hosted in-line with Covid-19 government guidelines.
If this event needs to be postponed then tickets will be transferable to a later date or refunded.