Michelle Williams has spoken out about discovering that she was being paid less than Mark Wahlberg for reprising her role in 'All the Money in the World'.
Following the allegations of sexual abuse made against Kevin Spacey by actor Anthony Rapp and many others late last year, director Ridley Scott decided to re-shoot the film. He cut and then replaced Spacey with Christopher Plummer in an unprecedented move that required many of the cast to return to set. Wahlberg was paid $1.5 million for his time, but Michelle Williams less than $1,000.
After the release of this information to the press and the discovery Williams was being paid so much less than him, Wahlberg donated his entire fee to the Times Up Legal Defense Fund in Williams' name. She then issued a public statement in which she acknowledged this decision, saying 'today is one of the most indelible days of my life because of Wahlberg, WME, and a community of women and men who share in this accomplishment'. She honoured Anthony Rapp in the same statement.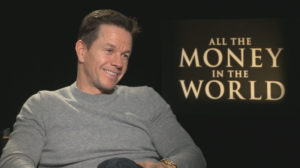 Vanity Fair has now interviewed Williams, who says that 'a private humiliation became a public turning point'.  She describes learning that of the pay disparity in the papers, 'like everyone else… so you just have to swallow it' but also says that the news broke without comment until the Times Up movement began to take hold. She also credits her friend, Jessica Chastain, with bringing the information to light.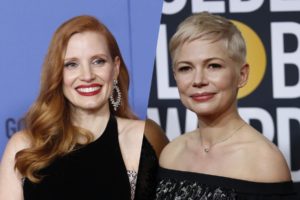 'I was one woman by myself' Vanity Fair quotes Williams as saying, '[but] no one should have to step out onto a limb on their own. We are all here to share the weight.'