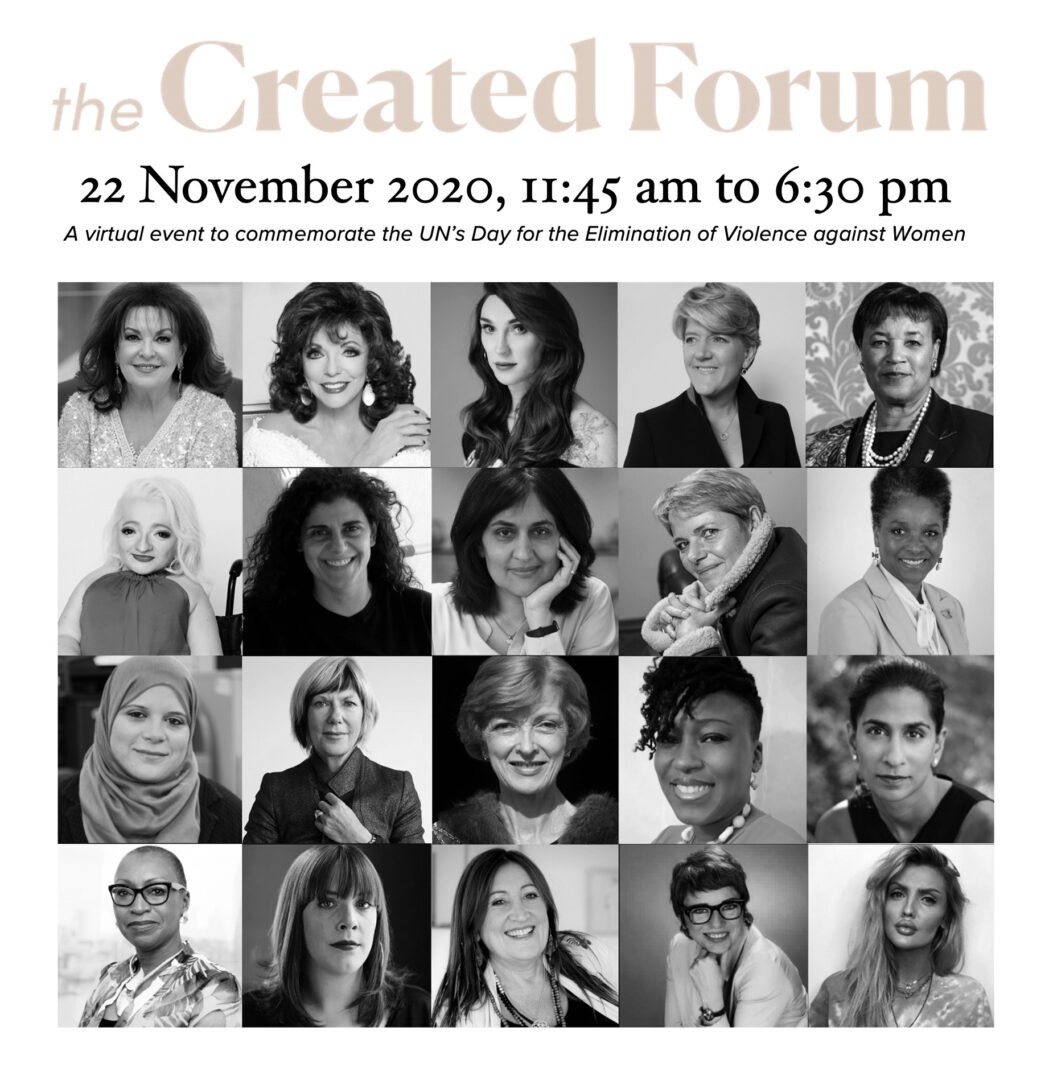 The Created Forum – UN's Day for the Elimination of Violence against Women
Commemorating the UN's Day for the Elimination of Violence against Women
Join Tara Arkle and Daniel Winterfeld in supporting women across the globe at an unforgettable one-day virtual event, the Created Forum, commemorating the UN's Day for the Elimination of Violence against Women.
The Created Forum is about providing a forum for all women to share their success and survival stories, thereby empowering and enabling other women and young girls.
This event aims to raise awareness and funds for Refuge, Women's AID, and Child in Need India to support women and young girls in the UK and across the globe.
On the day some of the most successful and inspiring women from all walks of life will share their stories. We have assembled women from the highest levels of business, wellness, fashion, media, science and technology – leaders in their field. We have taken an intersectional approach to represent all strands of diversity and inclusion, including Race.
Confirmed speakers include:
Dame Joan Collins, Baroness Patricia Scotland, Peaches Golding OBE, Nina Barough CBE, Lynne Franks OBE, Clare Balding OBE, Dr. Sandie Okoro, Alice Arnold, Dame Fiona Woolf, Baria Almuddin, Dr. Shola Mos-Shogbamimu, Samantha Renke, Juno Dawson, Shamim Sarif, Hanan Kattan, Jess Phillips MP … and more.
Panel and presentation topics include: Politics & Gender; Future Leaders & Activists; Domestic Abuse; Intersectionality; Well Being & Spirituality; and Media & Art.
More information about the Created Forum can be found at: createdforum.org