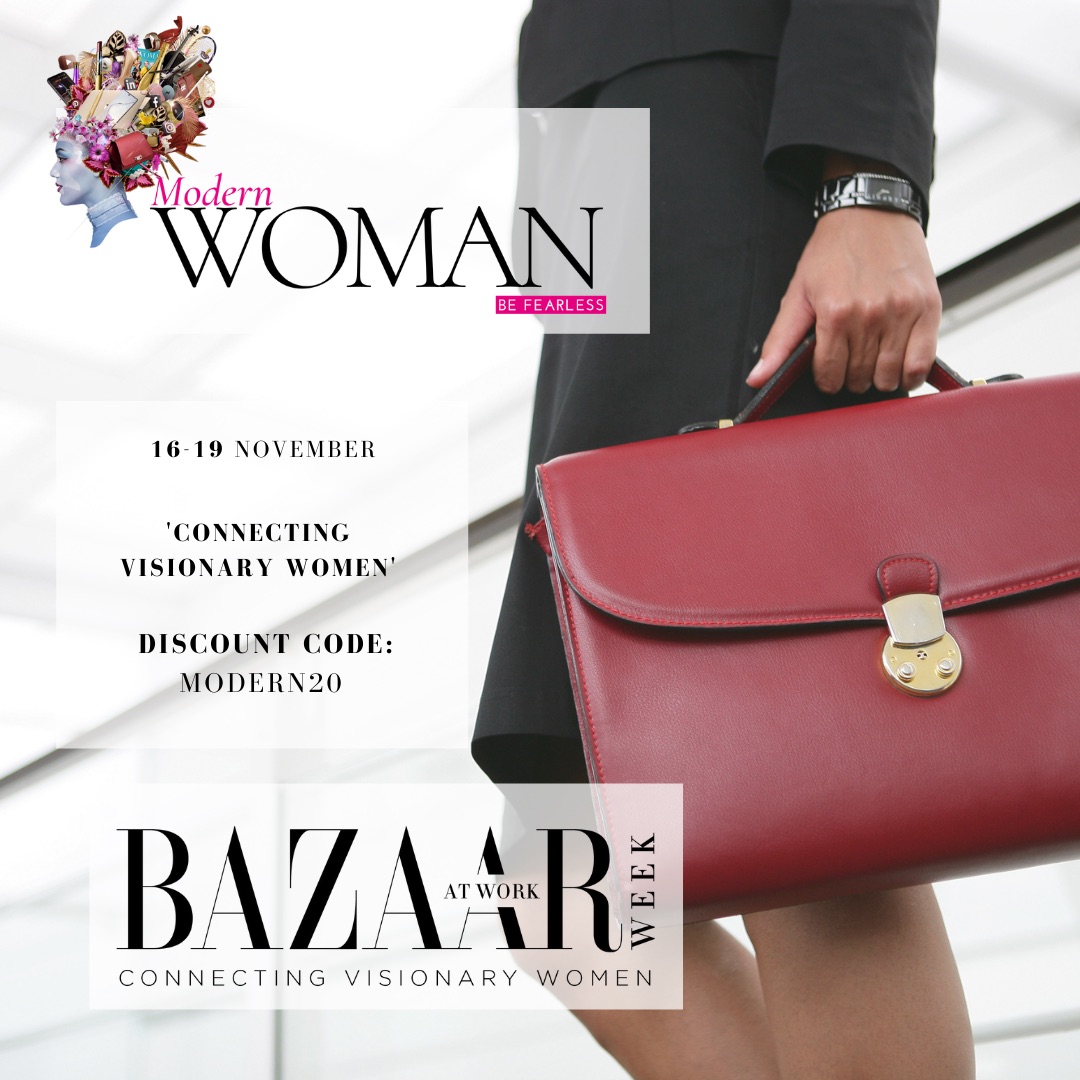 Bazaar At Work Week Festival
Harper's Bazaar has always championed the cause of the career woman. Since the foundation of Bazaar At Work programme in 2013, they have sought to empower and inform their readers with the most exciting developments in the world of work, through a combination of thought-provoking print and online content, and in-demand speaker events.   This November, they are set to host the inaugural Bazaar At Work Week in partnership with UBS, a four-day series of digital talks, panel discussions and interactive Q&A sessions featuring high-profile women from sectors including business, technology and the arts.
Taking place 16 to 19 November to explore themes such as the power of inclusion, the future of the office and how to navigate the uncertainties of the post-Covid landscape; plus, hear a keynote address by headline speaker, the multi-award-winning actress Gillian Anderson.
All Modern Woman members and readers can enjoy 20% off all tickets with code: MODERN20
You can book tickets to individual events (general access or VIP) or purchase VIP all-access to unlock the full schedule.
Next Event
Date

Apr 20 2021

Time

10:30 am - 12:00 pm